Though he has been in the music industry for over 5 years not only as a musician but also as an active in force Sound Engineer with dozens of Albums and songs produced for different artists both home and abroad; Africa Represented is Salatiel's first official studio album. It was released on February 26th, 2021. As the name implies, the album is like a "Sound Incarnation" of bona fide African autochthonous music genres.
Since his professional music debut in 2014 Salatiel —real name Salatiel Livenja Bessong— has been one of the most notable music makers in Cameroon. He had a mammoth big breakthrough when he made history by featuring in Beyonce's Album – Lion King back in 2019. Since then thrives in the art that defines his passion. Salatiel was one of the first modern music heads to popularize "FrAnglais" (French and English) sound in Cameron. We can say he understood how to mix English and French and bestow to the Cameroonian Community (Mostly French Speaking Parts). He Did this by assisting in making hits for A-list Cameroonian artist including Mr. Leo, Daphne, Locko, Minks Etc
After his feature in Beyonce's Water also featuring Pharell, Salatiel tasked himself with the responsibility of not only creating music for Cameroonians and French Africa but other African countries that have embraced his sound.
Salatiel is on a mission with 'Africa Represented', as he creates an indissoluble amalgamate of sonic influences from different sections of Africa. Africa Represented embody a cornucopia of different sounds including North-Western highlife, Fulani Highlife, dancehall, Coupe Decale, Afropop, and Afro-Soul. Buckle up for something a bit different from your usual Pop Music from Cameroon.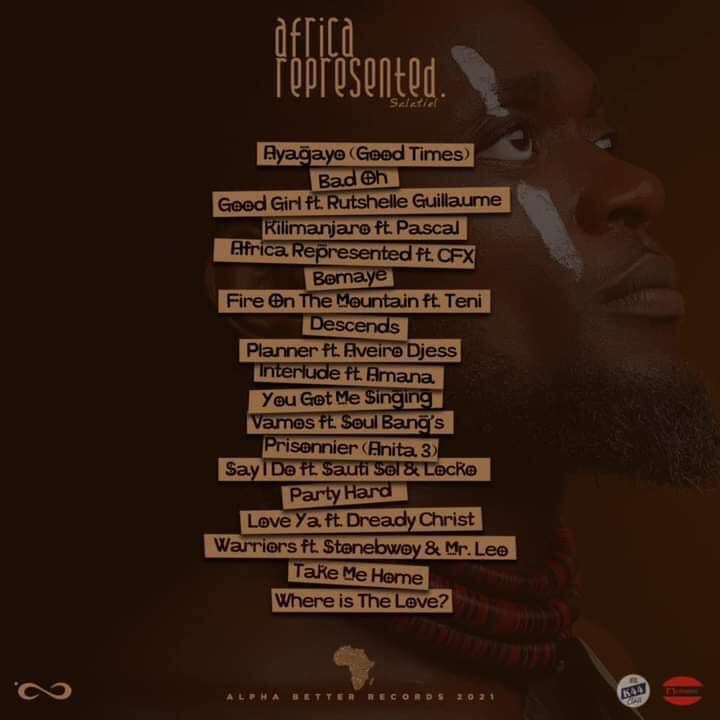 Captivatingly, 'Africa Represented' features 12 artists including Rutshelle Guillaume (Haiti) Soul Bang's (Guinea), Teni (Nigeria), Sauti Sol (Kenya), Stonebwoy (Ghana), and Cameroonian stars Pascal, CFX, Mr. Leo, Locko, Aveiro Djess, Amana, Dj Arthur, and the incredible Dready Christ. He shifts gears exploring sounds of Africa popular music.
Africa Represented begins with, 'Ayagayo (Good Times).' This was the first single off the album and makes for a good celebration call for good living. Here the sound is correlated to the theme as Salatiel sings about positivity and self-appreciation in a vibe that is further sealed with his adlibs and background chants.
'Bad Oh' which comes next is a sweet Afro-pop romance affair as Salatiel explicitly appreciates a woman's attraction and body excellence as he flirts with words.
An efficacious Afro-Zouk 'Good Girl' comes as track three featuring Haitian Singer Rutshelle Guillaume where Salatiel reminds men to appreciate good and loyal girls.
Then comes one of my favorite tracks – "Kilimanjaro" featuring one of Africa's most Underrated Rap Artist – Pascal. The former Jovi Protegee whose lyricism, versatility, and skills in this track close the doubt about last year's squabbles of Cameroon's Rappers lyricism potential. An ode soaring success "Kilimanjaro" has an infectious, wailing of "success" on the chorus, and the sassy rap verse from Pascal is exceptional.
Titular title in track five – Africa Represented featuring CFX as they pair commemorates Africa as a continent with rich cultural diversity. CFX spiced up this single an awe-inspiring verse.
Every track on the album is there for a goal. Most songs simulate assorted sounds from Africa. Another favorite of the album is track 15 "Love Ya" featuring another amazingly gifted underrated musician from Cameroon, Dready Christ. Honestly one of the best from the album. One of several self-referential moments on the album. Salatiel Just reveals to the world a talent to watch. An orthodox Afro-reggae beat jumbled with a dancehall vibe is felt throughout.
One of my Favorite is the track 17 "Warriors" featuring BET award-winning artist Stonebwoy and Multiple award-winning artists Mr. Leo as the trio celebrate Africans as combatants of success. It has another Reggae Dancehall Vibe in it.
Now Salatiel could not talk about Africa's diversity without touching Africa's problems, War. Coming from a region greatly affected by the long ongoing Anglophone Crises with over 3000 dead and tens of thousands internally displaced. Track 18 (Take Me Home) and 19 (Where is the Love) are political tracks based on war and how it affects humanity.
The songs express Salatiel's feelings about war, health crises, corruption, Genocide, Deforestation, etc. The hook is addictive, and the beat is utterly molded around his voice. He mixes English and pidgin to create a song that you can feel in your conscience.
Africa Represented is undoubtedly one of the most immeasurable projects to come out this year. The album's production and vocals are cohesive, every track flowing sleekly into the next. Africa Represented is worth checking out if you haven't done so already. Other tracks find Salatiel representing African music at its best:  bangers ready for both dancefloors and bedrooms.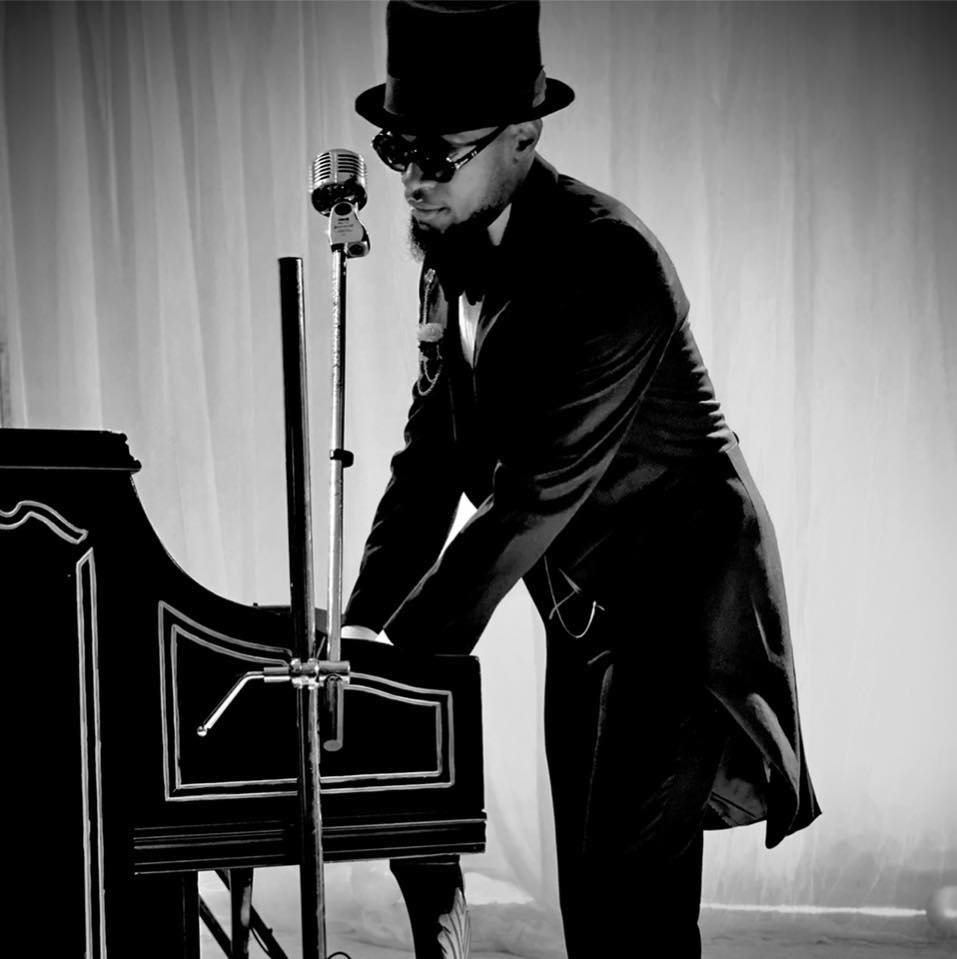 Official Critiqsite Ratings 8.5/10
Listen to the Album now below
DOWNLOAD https://africori.to/africarepresented