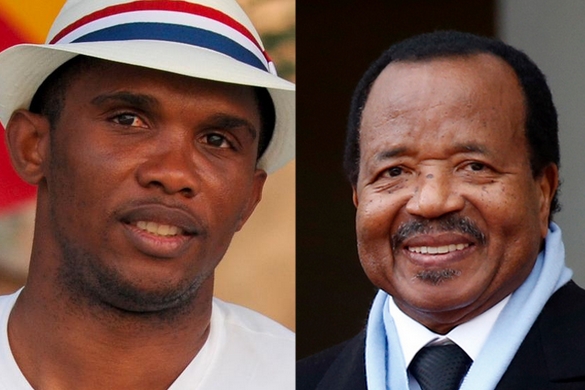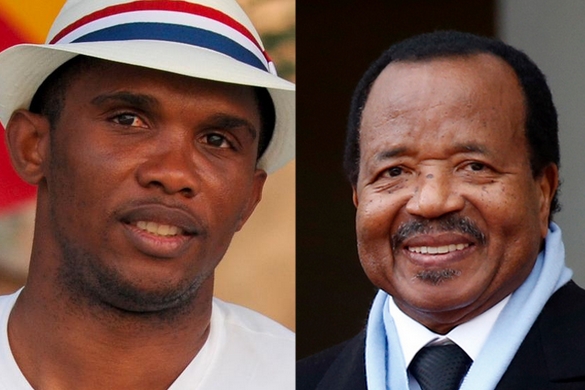 The news is already relayed by some international media platforms that the former captain of the indomitable Lions Samuel Eto'o would be a candidate for the 2018 presidential election in Cameroon.
The rumor is part of the Malian news site "Malitribune" according to which the attacker would have surprised all Cameroonians by "officially announcing" his candidacy during a "recent media release". "The former FC Barcelona player said he had always dreamed of doing politics, but he was waiting … Well, it seems that the long-awaited moment is finally here! ".
Very soon, the rumor will be taken up by several other news sites in Mali, Senegal, and even Cameroon; thereby creating reactions from several Internet users about the lack of professionalism of certain media.
This is not, however, the first time the press has given political intentions to the African Ballon D'or winner. In 2016, several news sites had announced that the player was considering a political career like the Liberian Georges Weah. An announcement that Samuel Eto'o had denied on several occasions at the time. From all indications, the news is fake because Samuel Eto'o will not hesitate to reveal his political ambitions via his social media accounts. NO confirmations have been seen from him yet.
The player who also has a very good relationship with Paul Biya has initiated several charitable works carried out in Cameroon as well as in other African countries.  Although doubts persist about his possible involvement in politics, it must be emphasized that Samuel Eto'o has never hidden his social commitment.
Sources: Mali Tribune, Cameroun Web