Cameroonian rap artist Mic Monsta who has gained a huge following over the years for using his sound which he tags Kwata Music to blend different genres of music.
Mic Monsta's wordplay technique makes his storytelling ability unique which is why he is easily listed as one of  Cameroon's finest lyricist.
His first studio project was titled Mic Monsta the EP which he released in 2017. The EP was well received with songs like "Fear" and "Freedom of speech" gaining airplay's around Cameroon and the African diaspora communities.
Mic Monsta also announces his signing and label affiliation with Californian based Coastal Records LLC owned by Pharrell Omam.
Writing these songs was my way of coping with the ongoing crisis in Cameroon and every song on the project captures an important reality from my experience but it's not all a sad story. (Mic Monsta).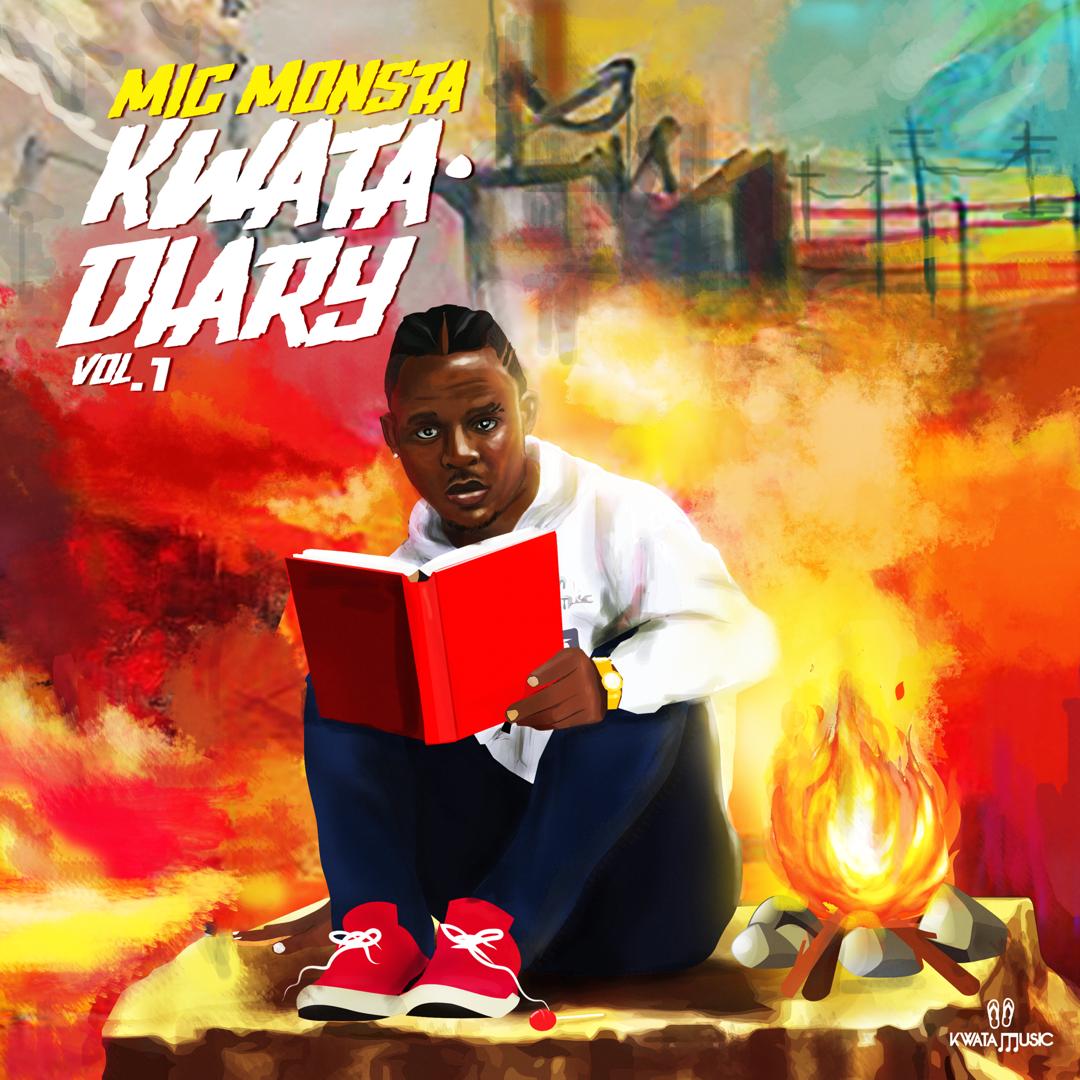 The Kwata Diary project is an experiment on Mic Monsta's personal life as a hip-hop artist from the English speaking part of Cameroon. Check out the TrackList Below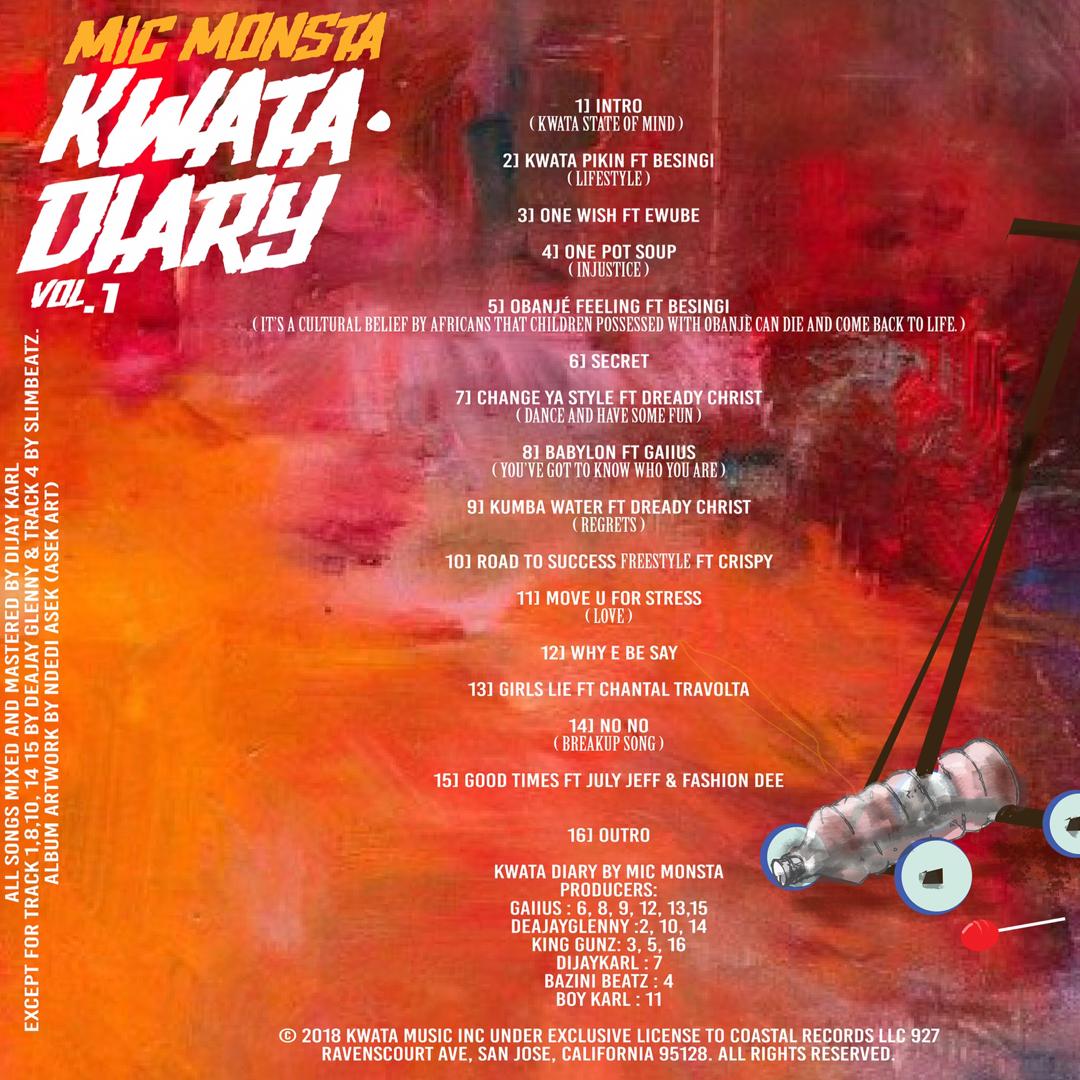 The music dairy made of genres like Hip Hop, Soul Hip Hop, Afro Beats,
Reggae, Afro hip-hop and Dance Hall touches reality topics like
Injustice, War, Lifestyle, Regrets, Party, Love, Self-worth.
Which are the daily experience of the people?
Featured artists include EWUBE, DREADY CHRIST, BESINGI, CRISPY, GAIIUS,
JEFF JULY and FASHION DEE.
Sound Engineers: GAIIUS , DIJAY KARL, DEAJAY GLENNY , KING GUNZ, BAZINI BEATZ, and SLIM BEATZ.
Artwork: NDEDI ASEK (ASEK ARTS)
Download and Listen to One Pot Soup, the fourth single off – Kwata Diary Album. Produced by Bazini Beatz. Here, the versatile Mc raps about Injustice and the state of the Country. Listen Below
Download Mic Monsta – One Pot Soup (Mp3)
Publicist: MISS GINA PROMOTES
The Kwata Diary album is available for pre-order via MTN Mobile Money for 5000CFA and $20 via Visa Master Card powered by Muzikol
Visit: http://www.muzikol.com
Purchase listen and Enjoy
Coastal Records © 2018 http://www.coastalrecordz.com for more info