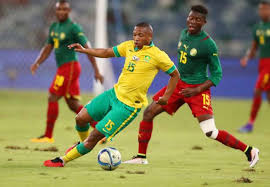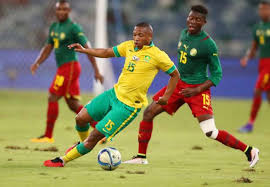 The on going AFCON U-20 in Zambia features Cameroon in the Group B along side Sudan,Senegal and South Africa.The Group B day matches began yesterday the 27th of February  with 1-1 draw game between Senegal and Sudan and later on followed by the long awaited Lions game between Cameroon and South Africa which ended up a nightmare for Cameroon.
The U-2o Indomitable Lions started the match with full confidence by opening the Score and leading the South Africans by 1 goal to zero,it was a nightmare after 90 minutes of play when the South Africans  came from behind and equalized and scored 2 more goals making the score 1 for Cameroon and 3 for South Africa without Cameroon responding till the end of the game.
The Big question here is will Cameroon survive and qualify from this Group to the next round so as to keep the name of the current Gabon 2017 African Champions Cameroon.
While waiting on their next game lets follow the link below to get the  scores and next fixtures for Cameroon.
http://admin.cafonline.com/en-us/competitions/totalu-20africacupofnations,zambia2017.aspx/Fixtures