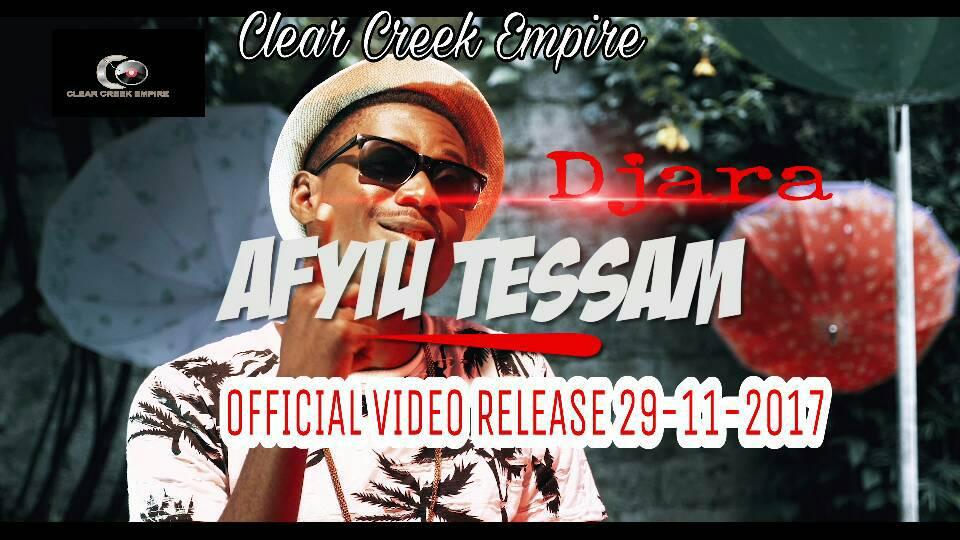 Clear Creek Empir
e is proud to unveil their frontline artiste Djara and the premier visuals to his hit single "
Afyiu Tessam (Mbro)"
, directed by super talented 
Geraldrico Guevara 
from Epic Films. The label was successfully launched last week Saturday 25th November 2017, in the presence of some of the most influential persons in the music and entertainment industry.
Clear Creek Empire was founded earlier this year with a vision to create footprints for talented Cameroonian artists on the national and global music scene, especially, at a time when the Cameroonian Afropop is gradually dominating the sound waves in our streets and homes.
"Afyiu Tessam (Mbro)" Video is directed by Geraldrico Guevara and shot in Douala, Cameroon. The visuals aptly capture the blend of sounds and imagery full of beautiful effects that present a typical afro dance appeal. "Afyiu Tessam (Mbro)" was engineered by Djara under the alias  DjaraOnDaBeatz. Djara effortless uses typical afrobeat lyrics and rhythm along with the talking drum that gives the song that Afro-pop appeal.
"Afyui Tessam (Mbro)" will definitely receive heavy rotation on Cameroonian Clubs and Radio Stations.
A tour in support of the music is to be announced in the next few weeks.
Watch And Enjoy!