Cameroon has made a name for itself on the international scene in terms of sports where we have had powerful figures raising the flag high like Albert Roger Milla, Samuel Eto'o Fils, Francois Mbango, Joel Embiid, Pascal Siakam, etc. Many countries have created a pro fighting champion, and Cameroon is not left out of this league. Here's a brief look at  Cameroonians who are spotlighting in professional combat sports. Our rankings of these pro fighters reflect the remarkable range of exceptional performances they reached in their professional careers.
1. FRANCIS N'GANNOU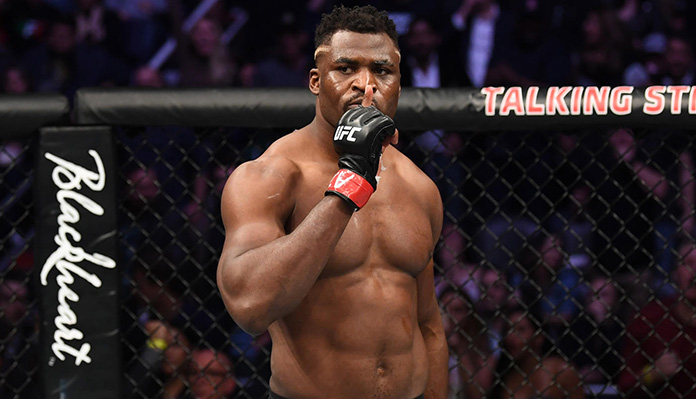 Born and raised in Batie Cameroon, Francis Ngannou started his professional Mixed Martial Artist (MMA) career in 2013 and made his UFC (Ultimate Fighting Championship) debut in 2015. Ever since he has made a name for himself by taking advantage of his power punches and knockouts in the tournaments.
Though he has lost 3 of his 18 pro fights by unanimous decision, Ngannou had grown to be one of the most admired pro fighters in the world, haven defeated legends in the game like Dos Santos, Alistair Overeem, Curtis Blayde and the recently Jairzinho Rozenstruik (whom he knocked out in a record-breaking less than 22 seconds).
From there, he has gone to become one of the most sports personalities from Africa. Winning the hearts of figures like Dwayne "The Rock" Johnson, Mike Tyson, etc. and having over 1.5Million social media Followers. Guess what, Ngannou may as well be one of Cameroon's most popular athlete at the moment.
The guy is even starring the upcoming Hollywood Blockbuster fast and furious 9, how cool is that. Ngannou May on his way to becoming one of the greatest Mixed Martial Artist of All Time.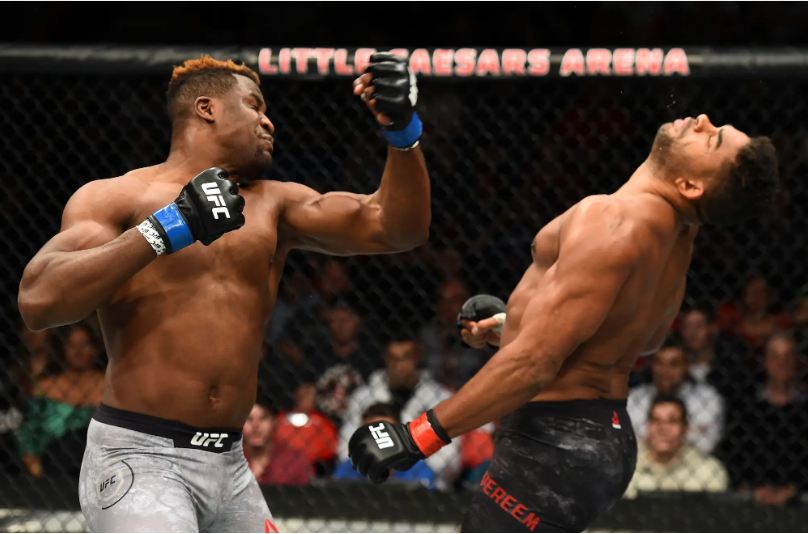 He has been ranked in certain positions in the MMA ring ;
Like/Follow Ngannou On Social Media Via
Facebook: Francis N'Gannou
Instagram: Francis Ngannou
2. ALAIN NGALANI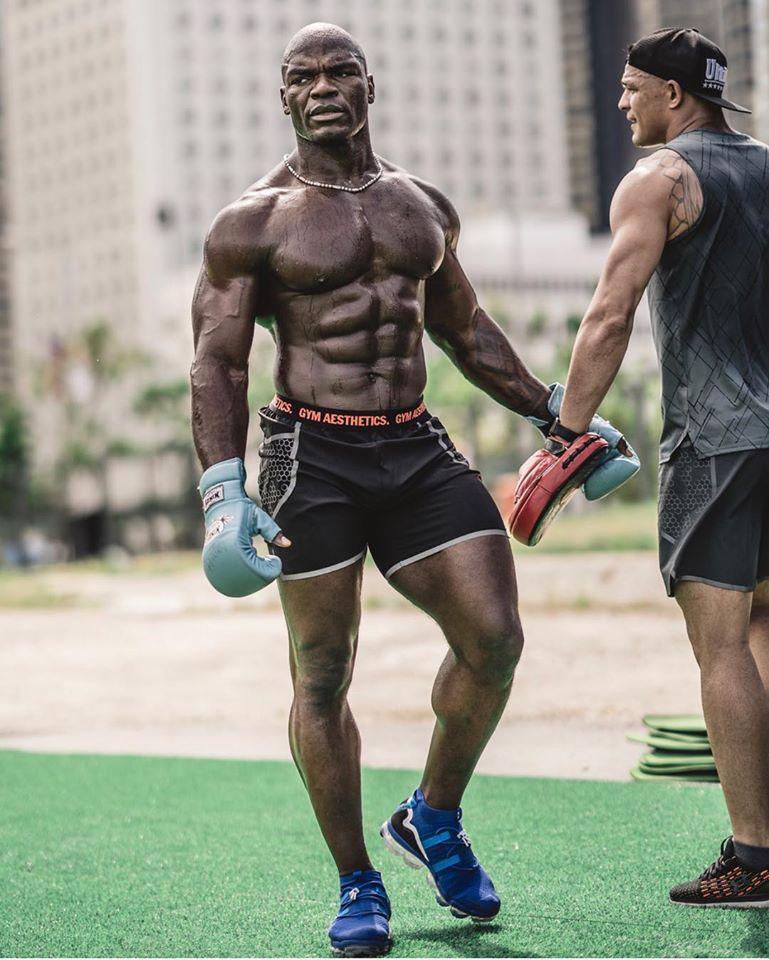 Hulking heavyweight Alain Ngalani blends speed, power, and technique to deliver some of the most jaw-dropping knockouts in pro fighting. Known as one of the most buffy yet flexible athletes on the planet; Don't let all those muscles fool you, Alain Ngalani can literally stretch almost all stretchable parts of his body despite his thick muscle. He was born in Yaounde but is currently based in Thailand.  He is a heavyweight fighter who competes in the popular Asian Tournament – ONE Champion (Asian Version of UFC). He has mastered the art of kickboxing, karate, savate, Muay Thai, judo, etc. which has earned couple titles along the way. He is a complete martial artist and pro Fighter with a Black belt in Shotokan karate Second-degree black belt in Koshiki karate, Black belt in Kyokushin Karate, a black belt in judo, Black Belt in Muay Thai, Purple belt in Brazillian Jiu-Jitsu and the list goes on. He has had a huge fan base in Asia and is definitely one of the "baddest black Men on the planet".
Alain Ngalani has over 47 professional fights in both Kickboxing and Mixed Martial Arts with 29 wins and most by knockouts. He has broken a lot of records himself including the "fastest Knockouts in One Championship History".  Ngalani is a legend in the world Martial Arts period.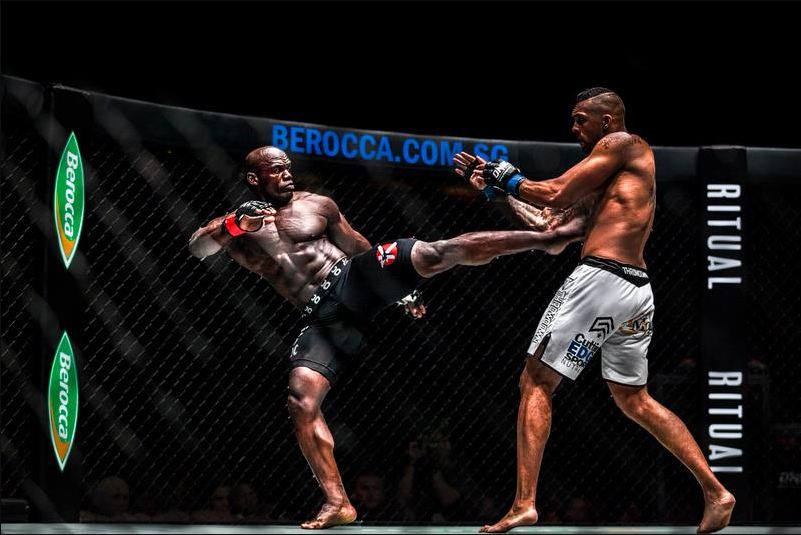 Check out some of his best knockouts below
His inspiring fitness, the physique has attracted almost a million fans online. And he is also an avid lover of Cameroonian music. Last year he published a video doing a unique training session with Awu Yayayo video playing in the background.
Like/Follow Alain Ngalani On Social Media Via
Facebook: Alain Ngalani
Instagram:  Alain Ngalani
3. CARLOS TAKAM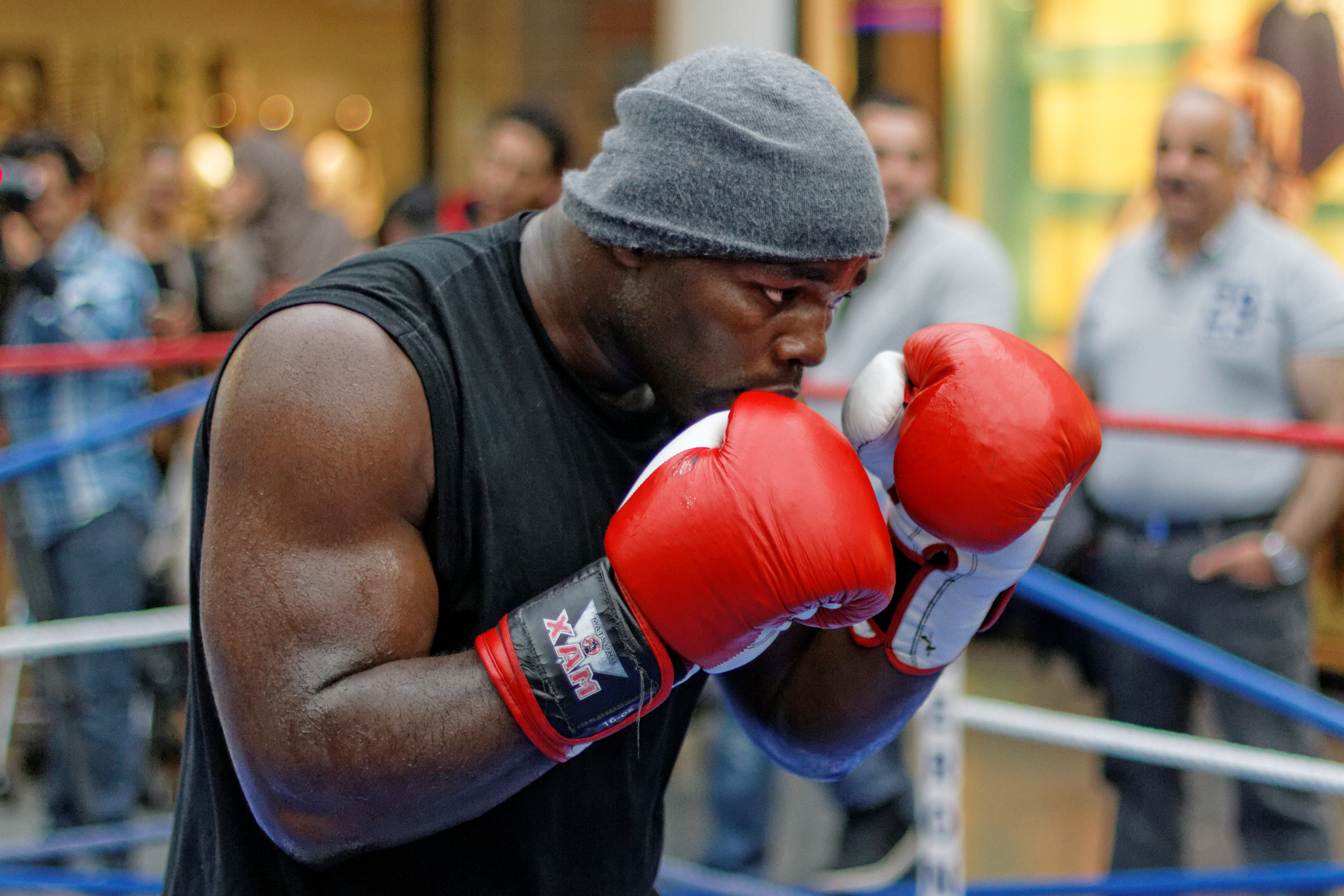 Armand Carlos Netsing Takam is a professional boxer and former WBC Silver heavyweight champion of the world. He has a 15 Year Pro boxing experience and is the first and only African ever to fight against Anthony Joshua. Back then he was ranked number 3 best boxer in the world at the heavyweight division.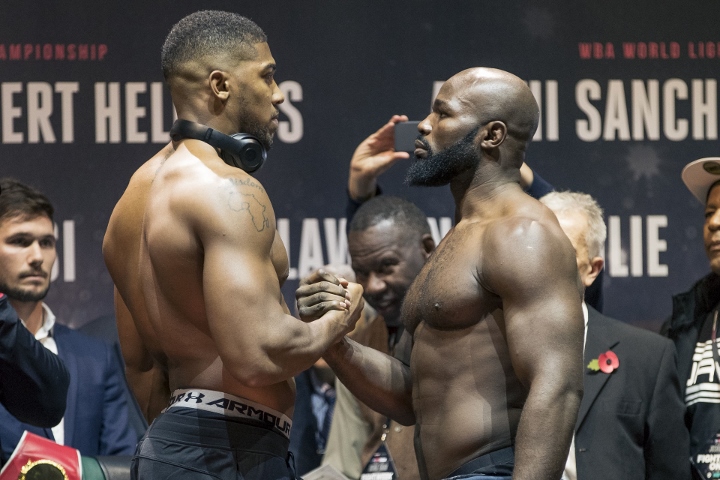 In 2004 he represented Cameroon, at the 2004 Summer Olympics in Athens. Takam also qualified for the Athens Games by winning the gold medal at the 1st AIBA African 2004 Olympic Qualifying Tournament in Casablanca, Morocco.
He is known for his comes forward, aggressive, squat, and powerfully built as far as the boxing game is concern Carlos Takam is one of the best to ever come out of Africa.
Carlos Takam is also friends with Francis Ngannou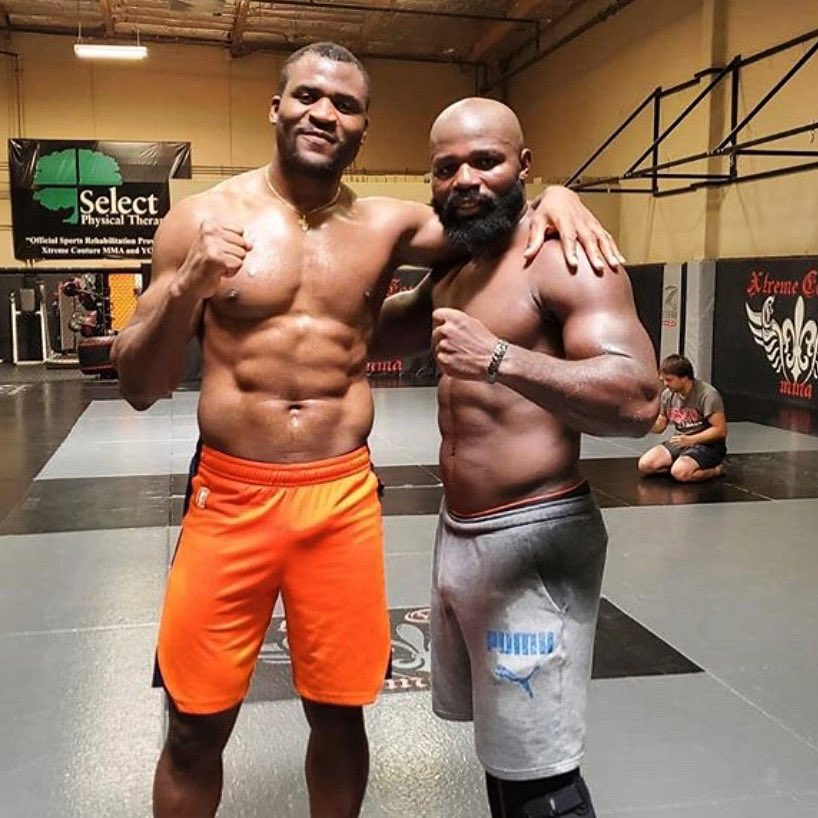 Like/Follow Carlos Takam On Social Media Via
Facebook: Carlos Takam
Instagram: Carlos Takam
4- RAMEAU THIERRY SOKOUDJOU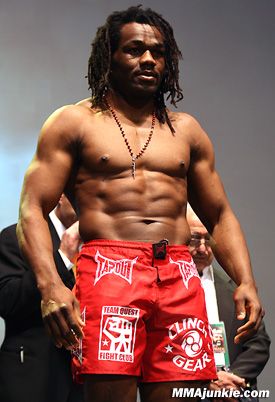 Before Francis Ngannou, Sokoudju was the Cameroonian star of the UFC. Born and raised in Cameroon, Sokoudjou began training in judo at the age of five and was talented, winning three consecutive junior national championships from 1997-1999 in his home country.
Sokoudjou signed with the UFC in 2006 and was released from the UFC on November 28, 2008. He was one of the most UFC fighter competing at the light heavyweight and heavyweight, known for his fierce aggression thus his nickname "The African Assassin".
In fact, he has fought in different championships of the world including KSW, PRIDE, the UFC, WEC, Affliction, Strikeforce, K-1, DREAM, and Bellator. He has won 19 out of his 37 pro fights.
Like/Follow Sokoudju  On Social Media Via
Facebook: Sokoudjou
Instagram: iamsokoudjou
5. CEDRIC DOUMBE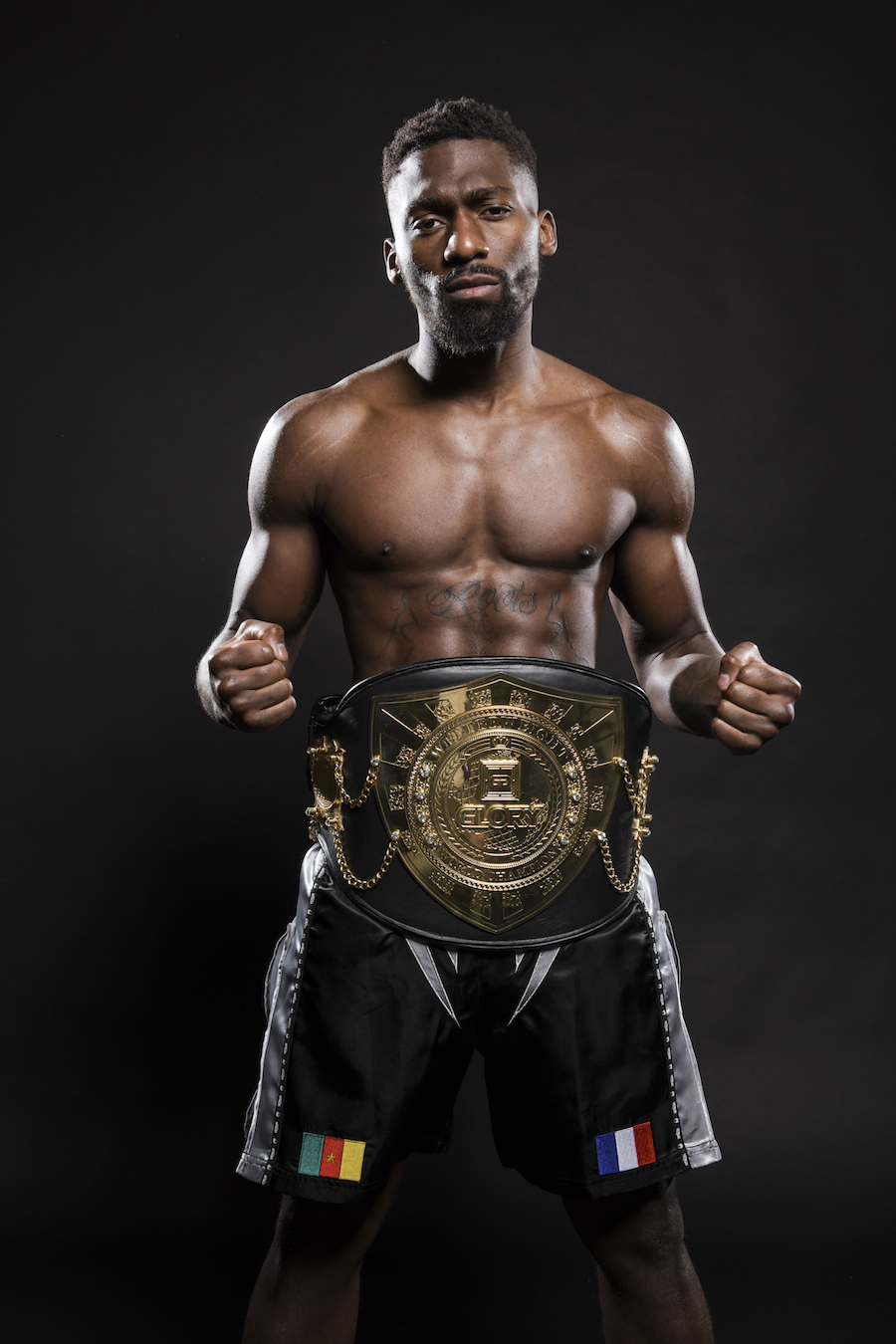 Cédric Doumbé is one of the best active kickboxer in the world and Yes He is Cameroonian. He is a kickboxer of the welterweight division and current Glory welterweight champion, as of 1 July 2017, he was ranked the #1 welterweight in the world by Combat Press with 73 wins out of 81 pro fights. His official website describes him as a "comedian, boxer, actor-director, model, humorist, stylist".
He was a contestant on the first season of the French version of The Circle
Like/Follow Cédric Doumbé On Social Media Via
Facebook: Doumced
Instagram: cedricndoumbe
6. HASSAN N'DAM N'JIKAM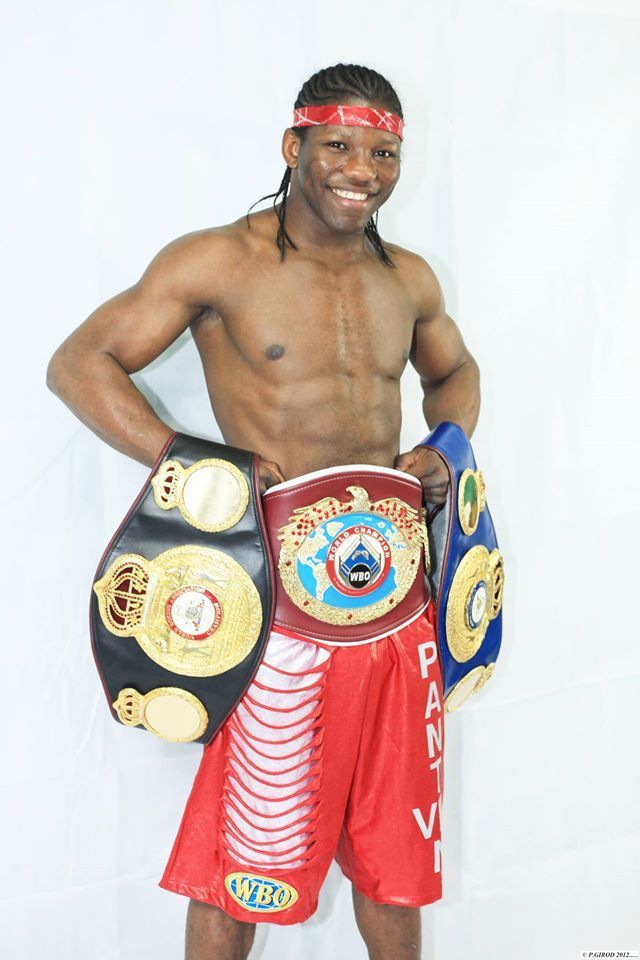 Hassan N'Dam N'Jikam
Hassan is a Cameroonian professional boxer who has held a middleweight world championship twice, including the WBO title in 2012 and the WBA (Regular) title in 2017 and has challenged once for a super-middleweight world title in 2019. As of August 2019, N'Dam N'Jikam is ranked as the world's ninth-best active middleweight by the Transnational Boxing Rankings Board with 37 wins out of 42 professional fights.
Like/Follow Hassan N'Dam N'Jikam On Social Media Via
Facebook:
Instagram: hassanndam
7. TAFON  NDI NCHUKWI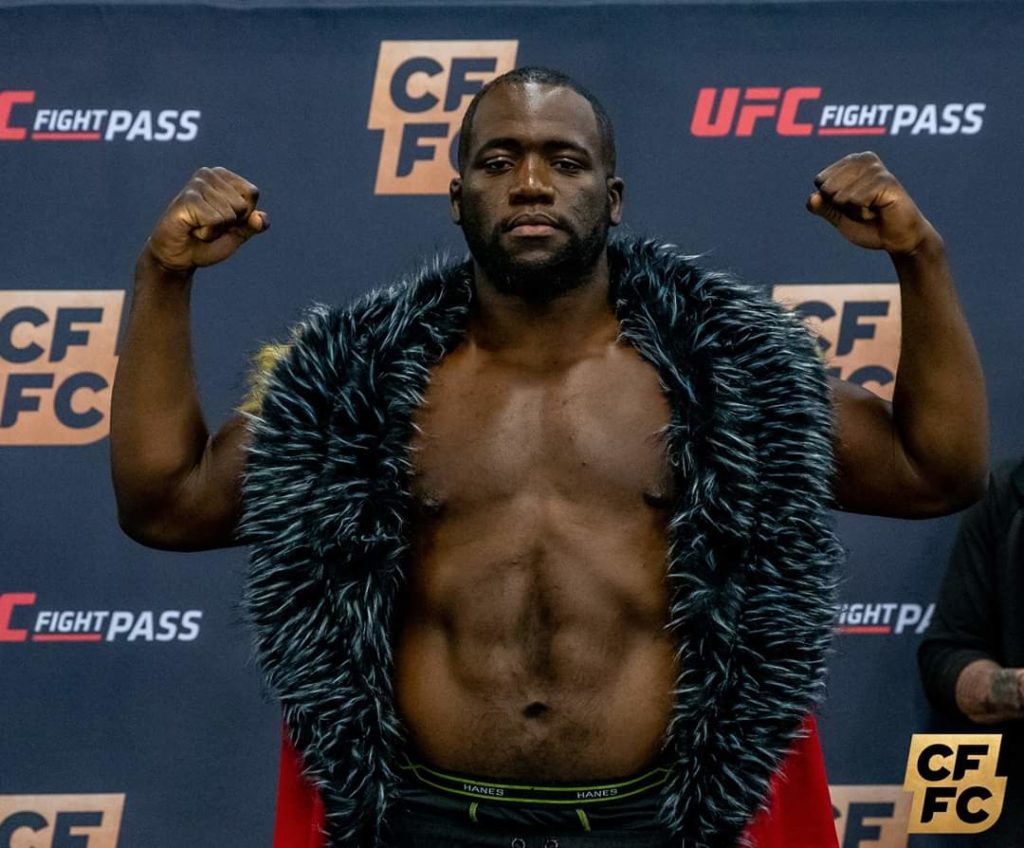 Tafon Ndi Nchukwi, hails from Mankon Bamenda,  in the North West Region of Cameroon.
He made his first pro win March 2, 2019, in the Mixed Martial Arts (MMA) at the Parx Casino in Bensalem, Pennsylvania. He is one of the heavyweight rising stars who may be getting into the UFC in the nearest future.
Nchukwi is currently ranked number 155 in the US professional heavyweight division out of 475 current fighters and he hasn't even started yet. Who knows, tomorrow he may be the next Francis Ngannou.
Tafon Ndi Nchukwi may well be known for carrying an Ambazonia flag during three of his fights, we don't want to get into why but we may understand where he came from.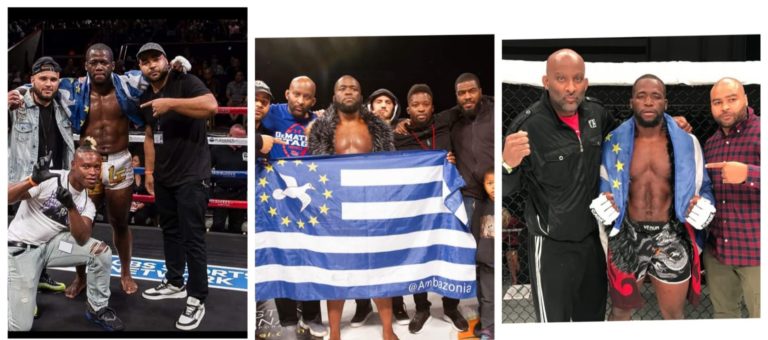 Like/Follow On Social Media Via
Facebook: Tafon Nchukwi
Instagram: tafon_da_don
8. SIMON BIYONG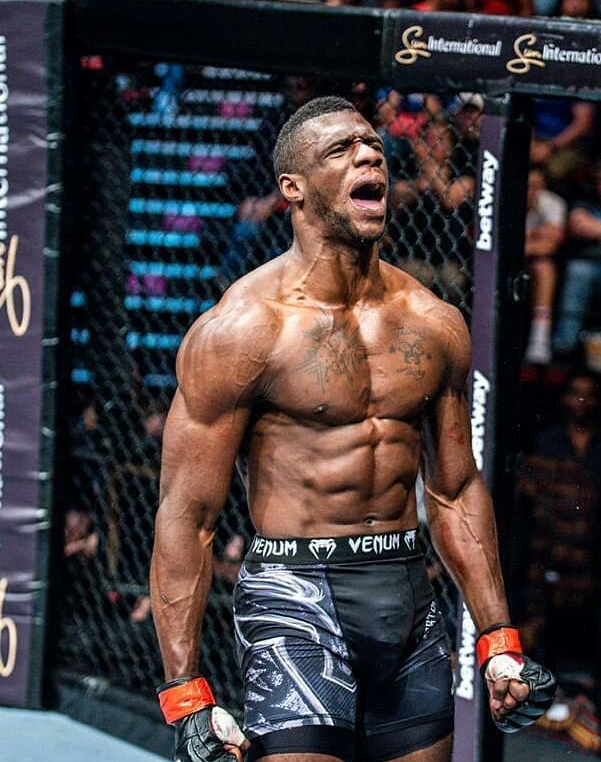 Simon Biyong is the current heavyweight champion of the Extreme Fighting Championship (EFC), the only professional Mixed Martial Art in the African continent. He defeated his South African opponent Quinton Rossouw (6-1 and knockout) in the MMA final in Johannesburg.
The 29 years old is based in Italy where he continues his studies but his love for the combat sport took over and now is one of the top pro fighters from Africa.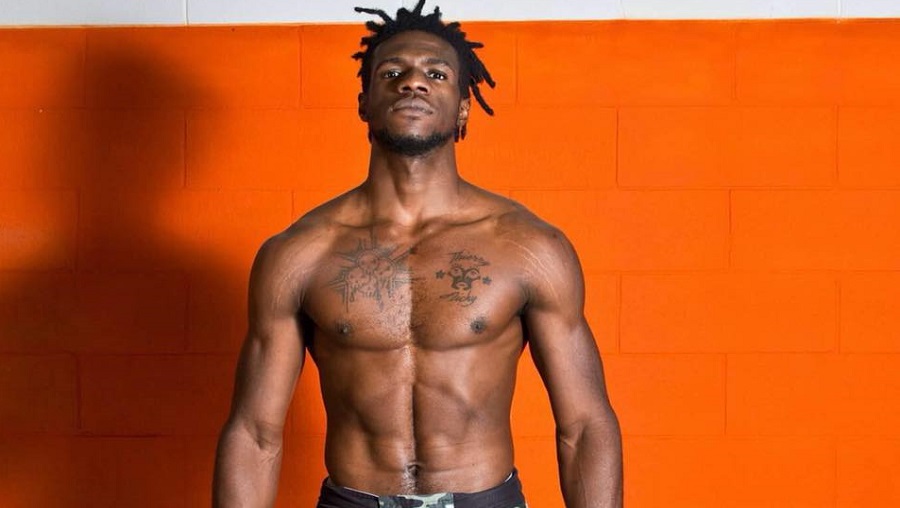 Like/Follow Simon Biyong On Social Media Via
Facebook: Simon Biyong mma Pro Fighter
Instagram: