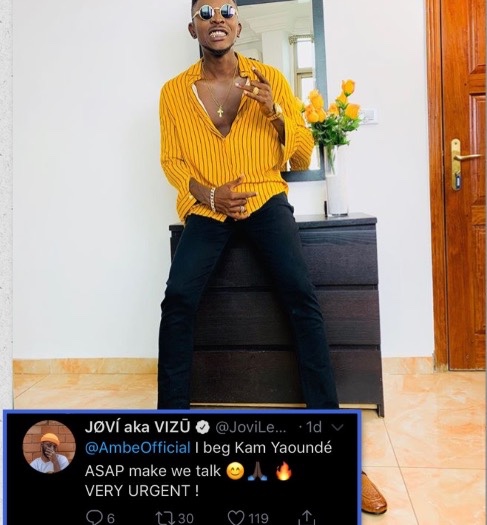 From his beginnings as Denzyl to the "Take off" album, Ambe has proven without any doubt that he is a full package artist. Maybe he is even too much of an artist that he has found himself constantly switching sides artistically. After announcing his retirement, he has remained very active in the industry's social media space and his unflinching support to Jovi seems to have borne fruit.
Jovi made a post on twitter and Facebook pleading with Ambe to come to Yaoundé as soon as possible and yesterday afternoon we saw a snap of Ambe and Jovi at Carrefour Bastos.
Ambe decried lack of sponsorship deals and a tough journey as an independent as reasons for his retirement, but, if he was to join New Bell Music, it will be an opening to a lot of resources and a large fan base for the artist.
Do you think it will be a profitable move for Ambe to sign unto to New Bell Music?