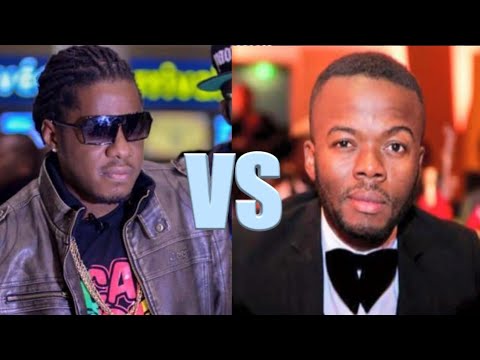 Recently, Cameroonians have been trolling Popular Ivorian Musician Dj Kerozen mentioned on an Interview that He recognized Cameroonian Musician Maahlox as an artist but not as a great artist in Africa. Something that Maahlox did not take it nicely.
Dj Kerozen acknowledges big artists in Africa like  Late Papa Wemba, Koffi Olomide, Meiway, Youssou N'Dour and said Maahlox isn't a great or big artist in Africa.
The "Ca Sort Comme Ca Sort" Singer Maahlox responded to Dj Kerozen using the interview video of the Ivorian artist "T am a very big artist as compared to you idiot pretending sheep that you are, if not of 3000times you pass on TRACE who could have known you or had it been you were in my position to boycott what I usually go through who could have known you.
The artist Maahlox asked, you came to Cameroon to insult a great symbol of Cameroon's generation, which this generation is inspired by his music to build their own musical universe because you think you're above this generation.So with your two stupid little songs that are been played on TRACE, you are already very big ?."You are just a WILD DOG who has been hiding his game badly for 2 years but now we know who you are.
Yes it's true Cameroon has really become the PARADISE OF FOREIGN ARTISTS and the cemetery of Cameroonian artists up to KENROZEN (sir two songs) come and tell us who is great with us or not but don't worry with me it doesn't never ends like that you talked about now wait for you when you get back from the elevator "warned Maalhox.
Cameroon has become foreign artists paradise and a nightmare for Cameroonian artists up to the extent whereby Dj Kerozen with two songs will come and tell us greats artist, it won't end here Maahlox told him like that. He has never done a real concert in Cameroon, he always comes secretly to be fucked in offices today he comes to talk about great artists.
In your opinion, was Dj  Kerozen right to speak of Maalhox in that way? Was Maalhox right to react like that?