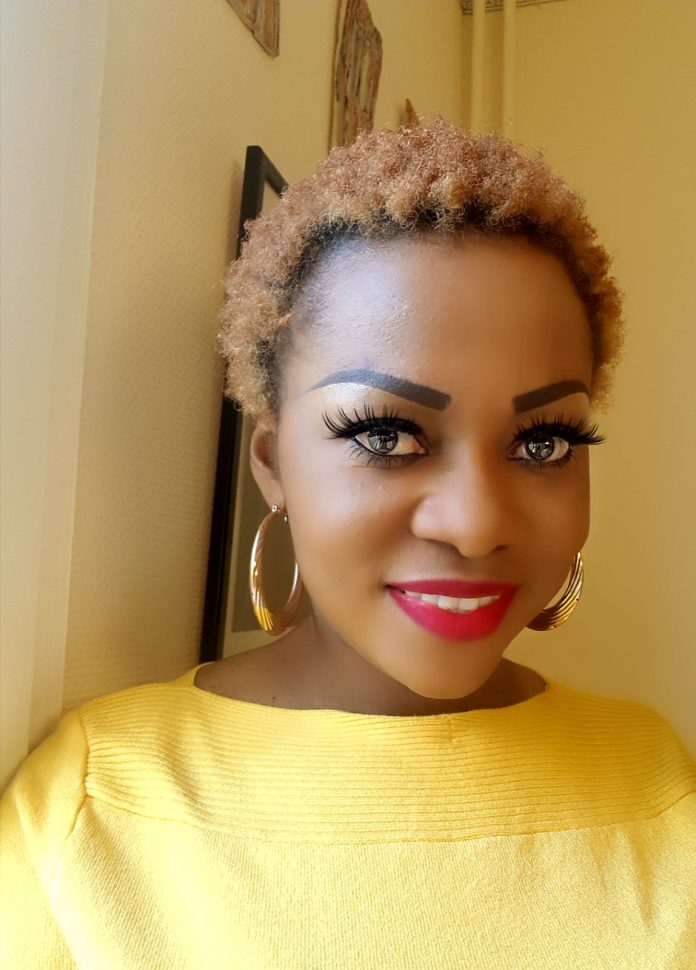 Cameroon's Bikutsi Princess Mani Bella is no longer a fan of "Skin Bleaching". The Word  "Ndjansang" is commonly used in Cameroon especially in French-Speaking zones to refer to "Skin Bleaching". "Ndjansang" uprise is the new beauty goal of most young women who change the colors of their beautiful Black/brown body and now Mani Bella has these Tips on how to stop being an addict of "Skin Bleaching".
To all those who want to stop Skin Bleaching but do not know how to start and don't want to expose themselves by asking for help. If you can afford it, go see a dermatologist, Otherwise, here is my personal experience;

Says Mani Bella said in one of her recent posts on Facebook.
Step 1: STOP Using lightening Body Lotions.
For a month, use a baby soap of your choice and just put simple moisturizing glycerin.
Step 2: After a month, you start to feel ugly, dirty and bad about yourself. The skin itself becomes weird. Resist all forms of inconvenience felt by the body, start applying radiant scrub 2 to 3  times in a week with natural products like banana, lemon and salt keep away from the face and continue with your baby soap and moisturizing glycerin.
Step 3: The third month begins without Skin Bleaching well done.
Should in case you have rashes don't panic. It's normal! Baby soap and your moisturizing glycerin in 2 months of application morning and evening will purify and hydrate your skin as desired.
The natural exfoliation has eliminated dead skin and made your skin smooth despite dirt that you feel.
It is, therefore, time to take   NON-LIGHTENING AND NON-CLARIFYING products and adapt to your skin.
I generally recommend baby products or totally organic products that promote hydrate, add glycerin and the result is great.
If you have pimples go to the pharmacy and take a treatment for it, assuring yourself that the side effects of this one will not affect your new brown skin. More to that Perform radiant face treatment in a beauty institute from time to time.