Born in September 1986 in Cameroon's west region, FRANCIS XAVIER N'GANNOU is a Cameroonian-french professional mixed martial artist competing in the heavyweight.
He grew up in a very poor background and his parents divorced when he was just 6 years old. He then moved to his aunt's house, before she started working in a sand quarry of his village Batié 6years later. As a youngster, he was approached by various gangs, but refused and instead decided to use his father's negative reputation as a street fighter as a motivation to do something better and pursue boxing.
N'GANNOU started his MMA career in November 2013 and fought mostly in the French promotion 100% fight as well as other regional promotions in Europe. In 18 matches, he won 15 (11 by knock-out, 4 by submission) and lost 3 by decision. His last 20″  is still fresh in our memory. The wrestler once said:
"When i started, I had nothing. I needed everything, but when you start earning money, you start collecting things (…) the purpose is not to collect things, though the purpose is to do something great, finish the dream you started (…) I want to give an opportunity to children in my country like me who have dreams to become a doctor or something"
He's always had in heart to help his country as much as he can. So, while waiting for the UFC championship to resume, he made up his mind to spend his holidays in Cameroon. Once there, he granted the opportunity to visit many institutions where he was invited like the TV channel Canal 2 and the army corps "BIR". It's this last visit to BIR in LIMBE that created so much polemic in Cameroon's public opinion.
LAURENT DJASSEP, one radycal opposant said:
"The worst rubbish of the year. All are muscles, nothing in the brain. So sad! I introduce to you the new cabro-sardinus after the sardinard Samuel ETO'O FILS. Pascal SIAKAM said no to the ministry's invitation, they did nothing to him. Francis, you fell in their trap like a warthog. Someone who fell bush through the sea, reached Europe where he almost died. Today he supports dictatorship, criminals. Francis Xavier N'GANNOU you spat on the people, shame to you."
Like him, many other activists showed their anger by posting and commenting against him in Various platforms. The political movement BAS even promised to boycott the wrestler everywhere in Europe.
Francis just replied in a post where he said "Am a patriot, I'm a Cameroonian. I love my country. Many things have been said on the internet about my visit to BIR, so I'll make a direct at 6.pm to talk about it. Ain't involved in politic and I don't intend to do.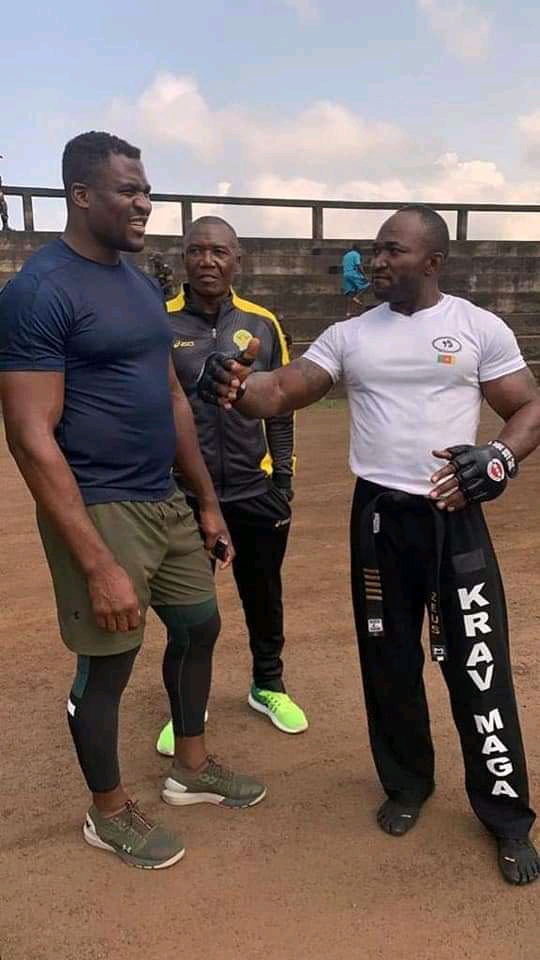 #AudreyQueen
#Critiqsite