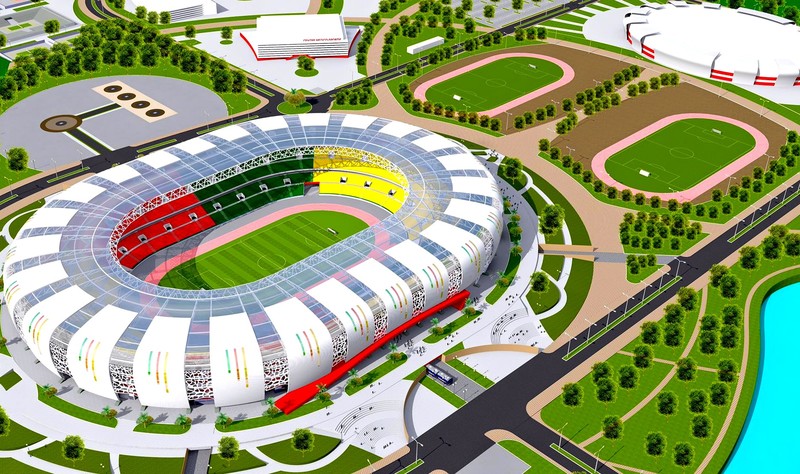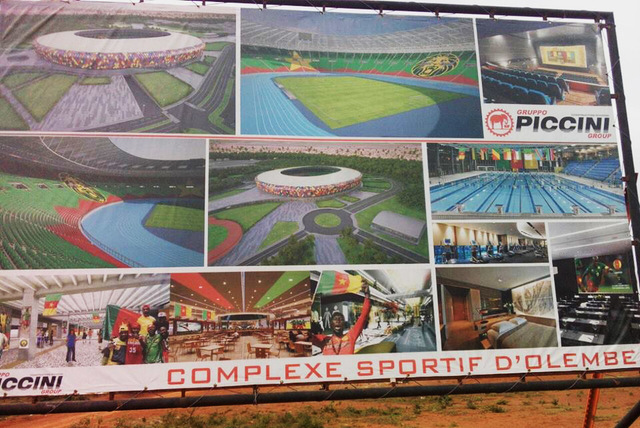 Yaoundé / Mfandena: Ready
Limbé / Stadium Omnisports: Ready
Yaoundé / Sports complex of Olembe: 
The Italian construction company Piccini assures the public that the stadium will be ready in time, besides the prefabricated materials will come from Italy by boats.
The access routes are still to be worked on, in short, with 10% realization, Razel who did the work abandoned the site since December 2015 and claimed 27 billion.
Two new training stadiums will have to be constructed.
  
The Turkish construction company Yeningun also tells us that the stadium will be delivered on time, but 27.1billion access routes is need
Douala / Reunification Stage: 
The Canadians who have to rehabilitate it have not yet started the work, and for that will require 60 billion.
It should also be noted that three training stadiums will have to be built or renovated in Douala.
Garoua / Roumdé-Adjia: 
The renovation and upgrading of this stadium, as well as the training fields, are not yet scheduled.
Bafoussam / Kouekong: ready
But the renovation of the municipal stadium, as well as the training stadiums of Bandjoun and Mbouda are still not ready
Overall, Cameroon needs about CFAF 517 billion to upgrade all these stadiums so as to be fully ready. It will also be necessary to build hotels of high standards, especially in Garoua and Bafoussam.
Sources: Mutation, Cameroun Web