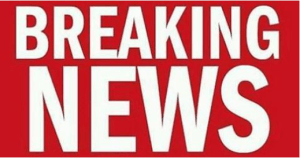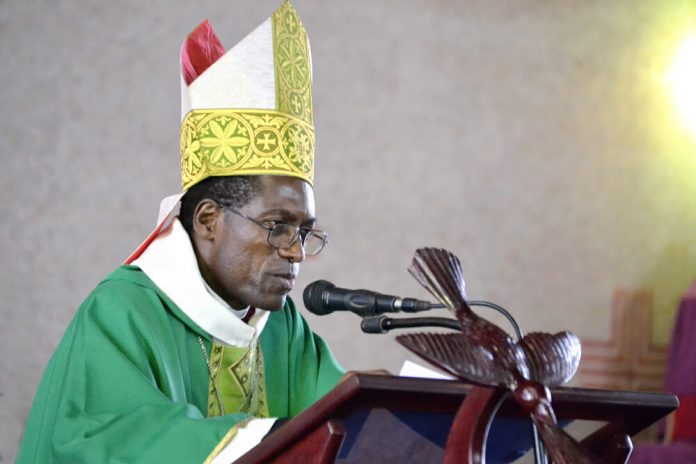 While the remains of Bishop Jean-Benoît Bala were being transported to Bafia, the motorcycle escorting his hearse made a face to face collision with a small car with 5 people on board. All the victims were evacuated to Yaounde, including the gendarme. Some sources claim a person died but remains to be confirmed.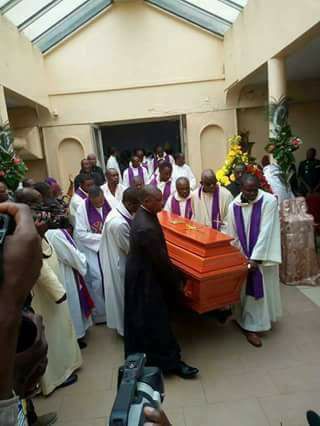 Thousands of mourners turned out today to bid farewell to the late bishop of Bafia, Jean Marie Benoit Bala which began with coffining at the Yaoundé General Hospital mortuary. He will be buried on tomorrow Thursday, August 3, 2017 in Bafia.But who's 'truth' is true?.The State declares the Bishop committed suicide while the Bishops say he was 'brutally assassinated'.
After several weeks of controversy over his death, intensified by series of autopsies, the funeral of Bishop Jean-Benoît Bala, Bishop of Bafia, was scheduled to take place today in Yaoundé.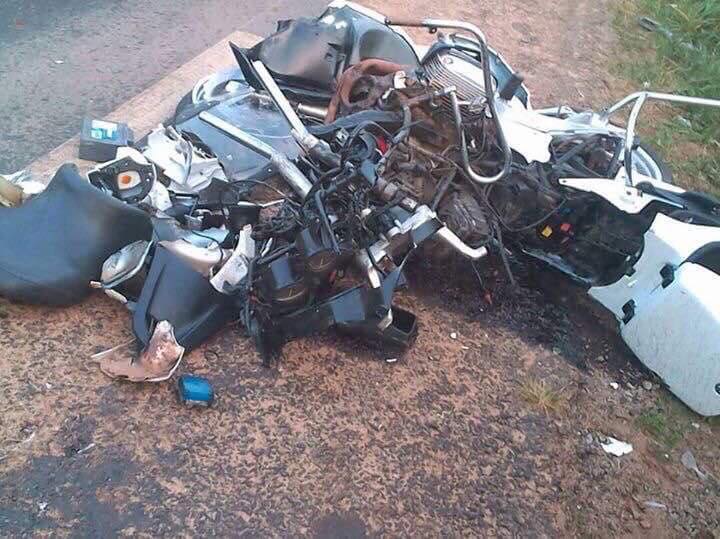 Sources: Boris Betolt,