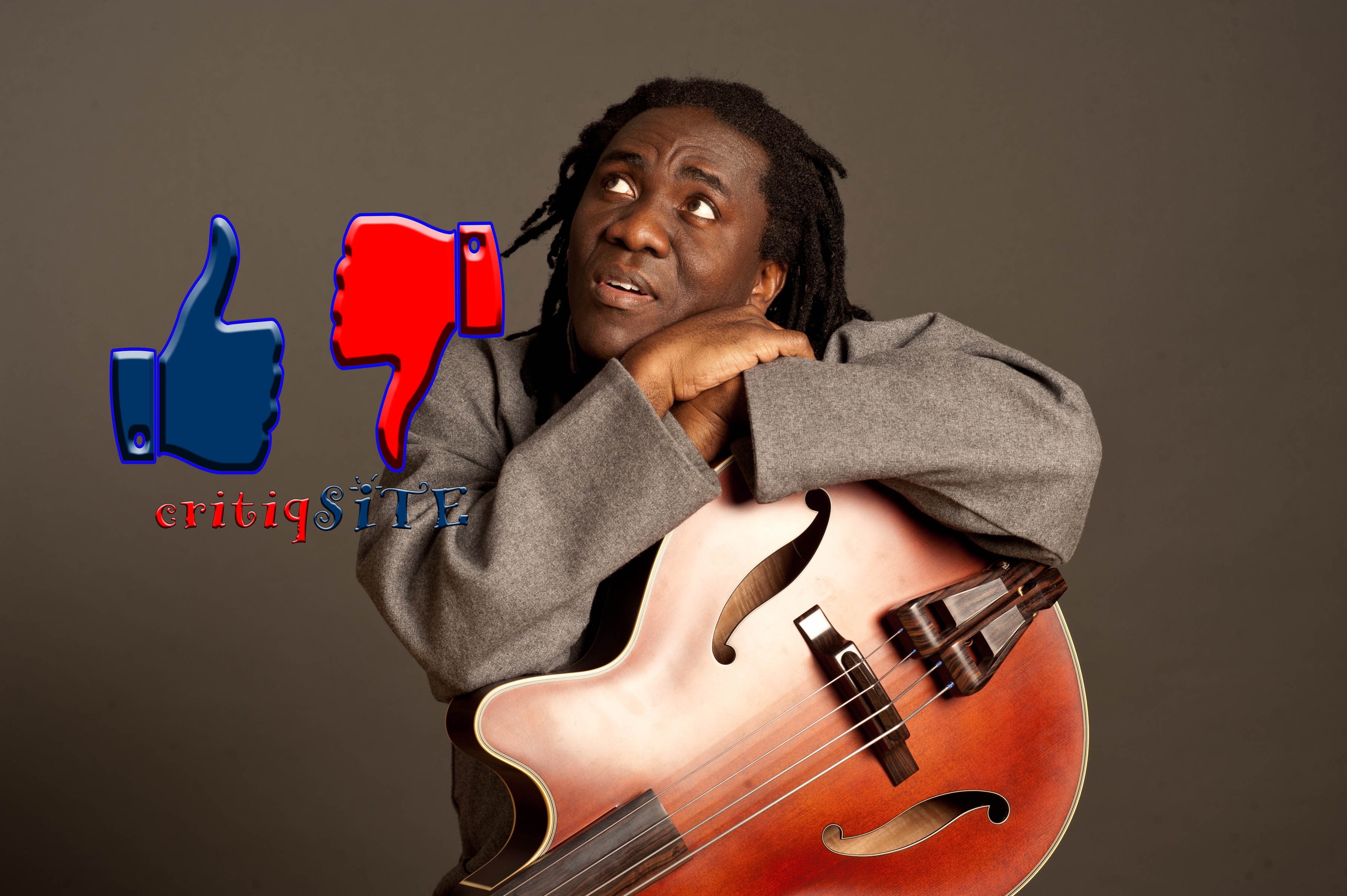 Cameroon music Icon and world class Bassist Richard Bona made an incendiary post on his Facebook and Twitter page on 23 February in which he revealed the efforts of the Cameroonian government to prevent one of his performance at the World Bank organized the concert.
In his post-Richard Bona says
"Paul Biya and his sidekicks have done everything to make me not play yesterday (February 22, 2018,). Result? "Dans La Sauce". I was received in Washington DC as a Ninja Prince. I laughed until my jaws become painful, I put balm in the heart of the World bank. I had so much fun … My next concert is in Jakarta then Tokyo. Go and call them to cancel it… Band of empty heads, ".
Richard Bona has been talking against the Cameroonian Government and Paul Biya since 2014, who had demanded that he obtain a visa to come to Cameroonian soil, given his American nationality. Since then, the world's best bassist refuses to return to Cameroon until this requirement is lifted. "I will not go there again as long as they ask me for an entry visa," he said.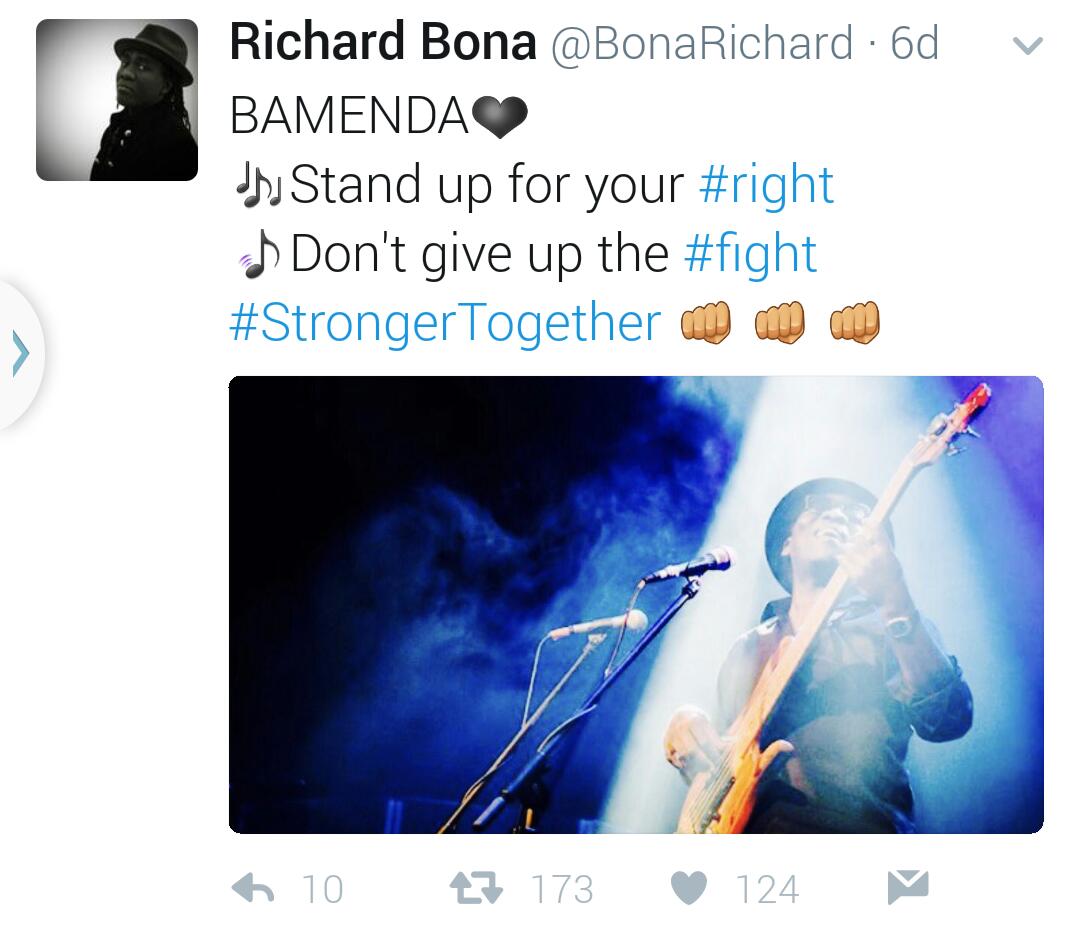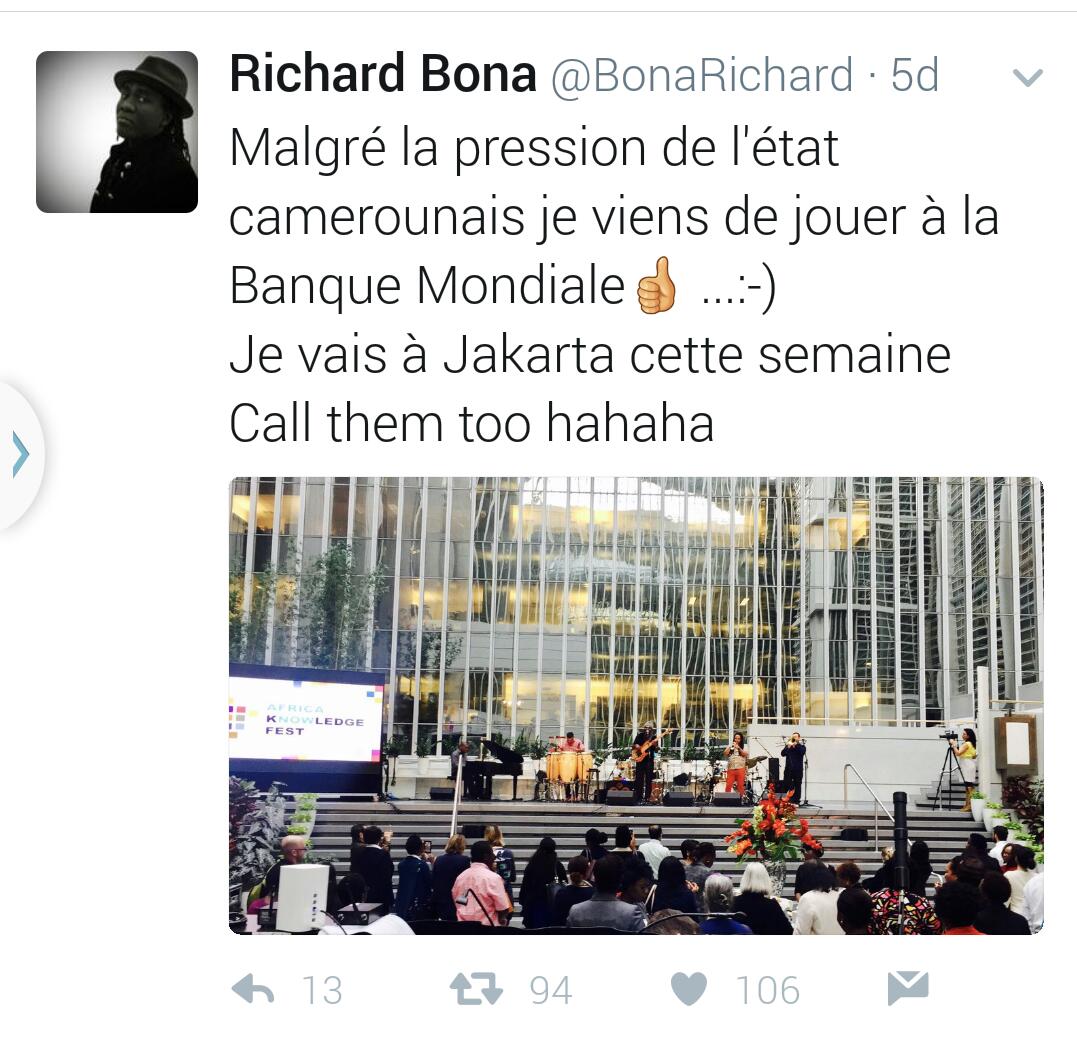 Let's take this moment to enjoy one of Richard's classic releases below