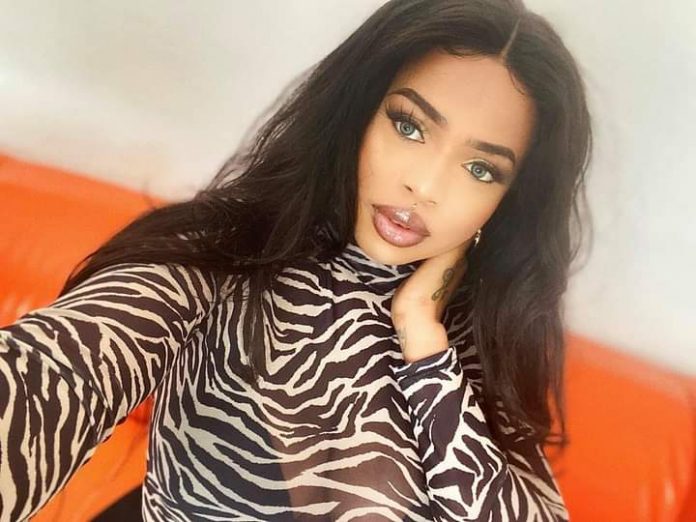 Congratulations are in order to Blanche Bailly who has become the third artist from Cameroon to hit 1 Million followers on the picture and video sharing platform, Instagram.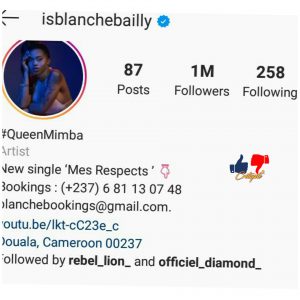 The 25-year-old  Queen Mimba took to Instagram to appreciate and share with her fans how tough the journey has been so far. Blanche Bailly who recently welcomed her first baby in France noted that many have tried to bring her down but she continues to stand stall like the Queen that she is.
Watch the video below:
Only two other Cameroonian artists have so far accumulated 1 million or more followers on Instagram. They are Daphne with 2.7 million followers and Tenor with 1.3 million followers.