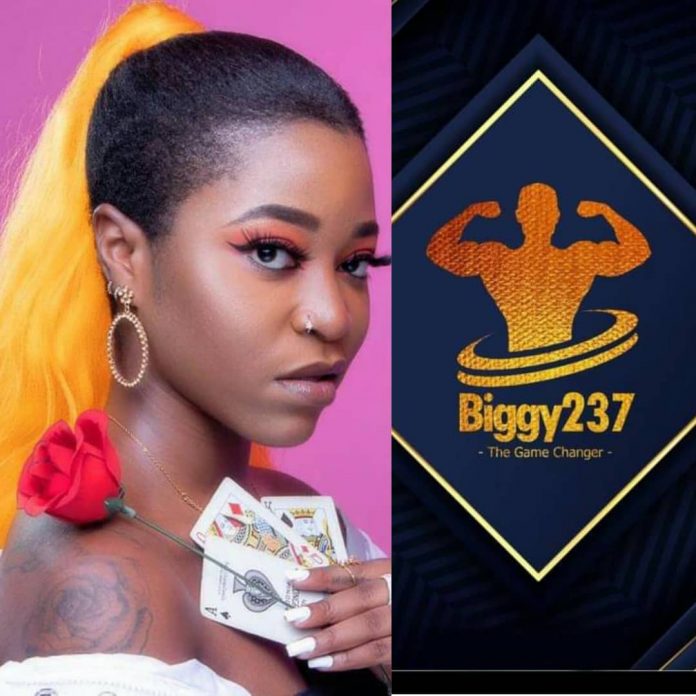 Ex Biggy 237 housemate, Melinda Swan who got evicted from the show twice took to social media on Friday evening to share her experience in the Biggy 237 mansion. In the process, she made some revelations that fans of the show have welcomed with mixed feelings.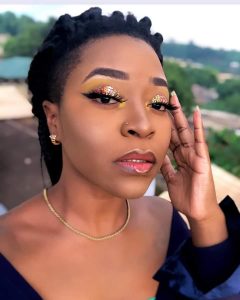 In an over 30 minutes live video on her Facebook page, Melinda revealed that so many things happen in the Biggy 37 mansion that the viewers don't know about. According to Melinda, food is insufficient in the Biggy 237 house and housemates can stay for an entire day without food and only have a meal in the evening. There are days that she and her fellow housemates had to take just "garri" but the camera does not show that.
The 22-year-old singer and trained journalist also complained about back to back theft in the mansion which the viewers don't know about. She also revealed that some housemates engage in constant s3x in hidden areas like the corridors, bathrooms, box room and other corners. She said viewers don't know about this because there are no cameras in these corners. She actually cited two housemates, Hexzy Val, and Gaga Wayne.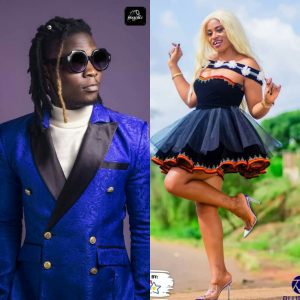 Melinda who was voted back into the house after her first eviction is apparently not happy about the eviction process as well. She complained that there are times when housemates are up for possible eviction and they don't even know about it. She added that some housemates are favored when it comes to tasks and other activities.
Shortly after her live video, many fans of the show took to Melinda's comment box to express their dissatisfaction with her outing. According to them, the revelations were uncalled for considering that the show has given her the popularity that she now enjoys. They also questioned why she went back into the house when she was given the opportunity, knowing fully well that food as she said is always insufficient.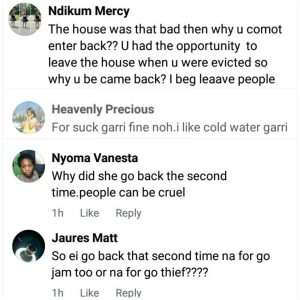 Some fans also think some of the things Melinda said do happen in the house are bound to happen on realities show like this and if there are no cameras in all corners of the house, it is because it's the first edition of the show and everything can't just work perfectly.