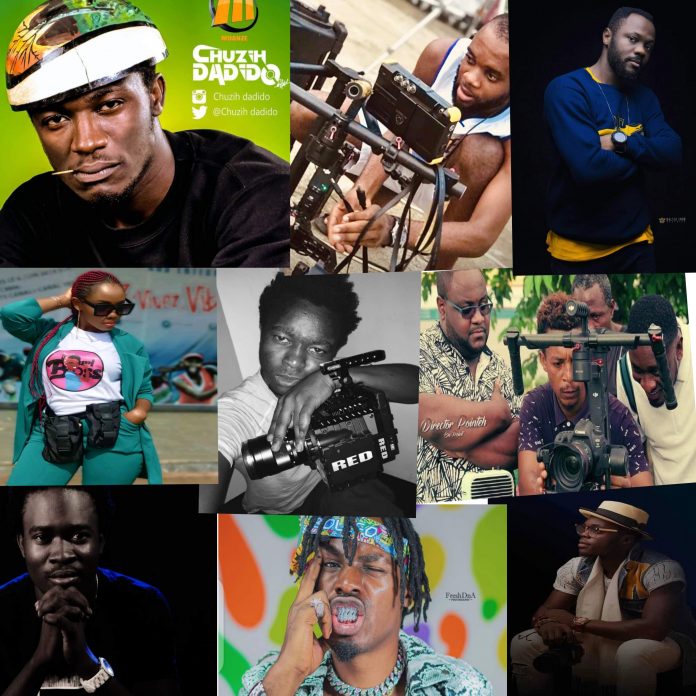 In Cameroon when we talk about video production, people think about Max Ngassa, Shammak, Dr Nkeng,  Adah Akenji, NS Pictures, Mr Adrenaline, Mr Tcheck, Fabien Nguemo, TOUAREG. But these past years, we've noticed there's a young generation of talented directors not recognised enough.
Here are twelve young Directors in no particular order. We know there are still so many that we won't mention here, we've just selected these ones from several criteria like quality of works and consistency.
12°) MOSIMA P SONTIN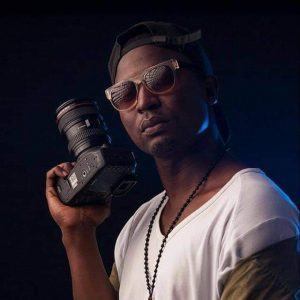 Born on January 10, 1989, he lives in Buea. He's directed couple videos amongst which: –Jeeno ft Shura "Compliqué"; –Street King "Dey witi ma mendem"; -July Jeh "Oh nonno no"; –Kos G a.k.a Mr. Chorkocho "Celebrity Man"; –Banye "Day I die".
NKOULLY BALLY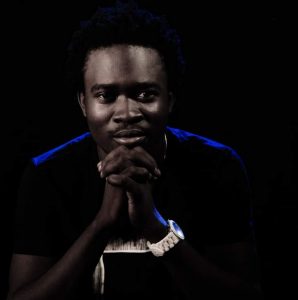 Born in Kribi on January 14. 1996, he lives in Douala. He directed many videos: –Kikoh ft Don Rae "Money Di call me"; –Andy Jane's ft Dino Flo "Ayo"; –Mr. Winney ft Cleo Grae "Sorry"; –Alix "Juste ça"; -Mr Ose "Décidé"; –Panic "Le Jongleur",Dense Air feat Bwoy Dezz and Bn Qure "Wounded" and Bwoy Dezz "Ever".
10°) NEL KAMGA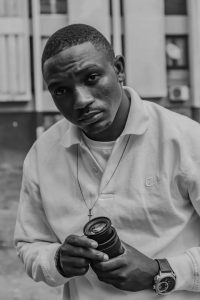 From Kribi, he studied Marketing at University of Dschang. He's 30years old. His recent videos are: –THERAPY "Tout Donner"; -ERNA "Associé na nga"; -BWOY DEZZ "Ever"; –IVEE "À la base"; –Mr. SHYNE "Ange Didier".
9°) ENOW DERRICK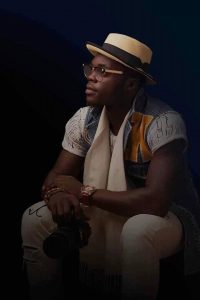 From Mamfe, he born on February 1. 1995, Sir Enow Derick as they call him, went to GHS Limbe before he continued in the University of Buea. His recent videos are: –ASKIA "Let's talk"; –PK 237 "Billionaire" "Why remix" ft EMCEE; –TIMAG "chakaliser"; –KIKOH ft NJIE MONI "Worldwide"; –TIMAG ft BLAISE B "mon choco".
8°) YUNG TIME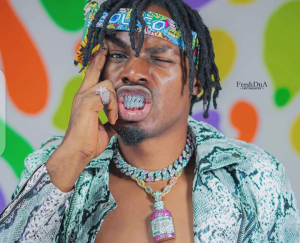 Founder and CEO at "OTANTIK FILMS ENT", he was born on March 16. 1992 in Bamenda. He first studied at CCAST of BAMBILI, then Public administration in the University of BUEA. He now lives in Douala. His recent videos are: –ASKIA ft TAKU JOEL "ATM"; –CHEFOR "la sauce"; –FRESH GANG "Tori Don change"; –MBOKO PRINCE "Mboa na Shimang"; –TAKU JOEL "3:30" "100percent"; –Dope Boy "I'm okay"; –LA STAR ft JANEA "Ô-bosso"; CHEFOR ft JIGI "Depression",Taku Joel ft Chefor,The Bills "Gare Routiere".
7°) GUERALDRICO GUEVARA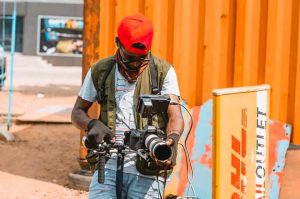 Former video editor at NS PICTURES and graphic designer at Sea Pictures, he's an Art Director and Colourist at Hit 54 Studios. From Bamenda, he first studied English at YDE I before he moved to Douala where he lives. His recent videos are: –GASHA "I'm sorry"; –STEVE MEKOUDJA "Song of Freedom"; -COLLINS POWELL "Partouze"; –SIGHAM "sweet love"; –AWU "Yayayo".
6°) POINTEH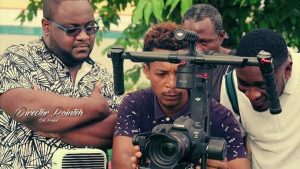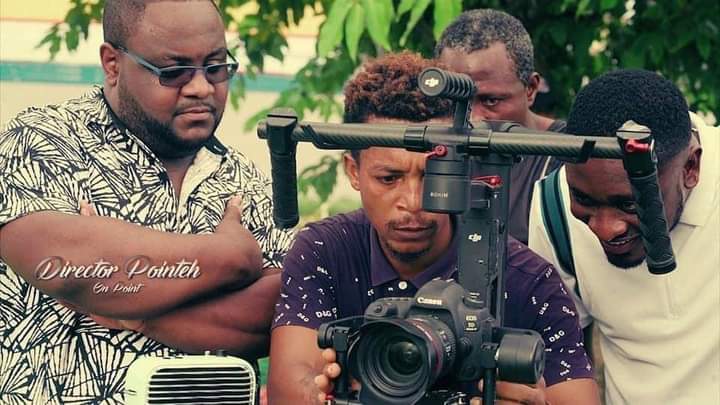 CEO at POINTEH MUSIC, he's from Bamenda and lives in Douala. He's also an artist at Camer Entertainment. He directed many videos like –TZY PANCHACK ft KO C "Energy"; –TZY PANCHACK ft VERNYUY TINA "annual show twenty years"; –TZY PANCHACK ft MARNICK , CLEO GRAE , OKUNOL ,VIVID "Put your hands on we"; –TARON ft ZAMARLEY "Fowl", Tzy Panchak "Goretti"
5°) YONKA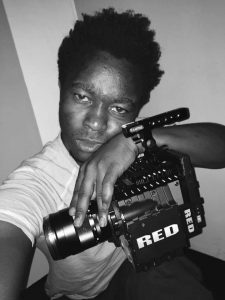 HEBERT YONKA is from North-West, he studied at PCHS of BAMENDA. He directed many videos: –NAMBU ft SANGO EDI "pain killer"; DOLLY PEARL ft BLAISE B "Dance for me";  –BENZIL "wine your waist"; D CLAN "koweh"; –BONZYZ "kupshi"; –MINISTER ETTA "Deep cries out"; –DOLLY PEARL ft DADDY BLACK "Cado".
4°) TATAPONG BEYALA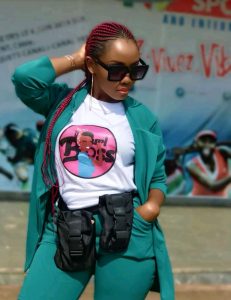 Based in Yaounde, she's studied "Arts du Spectacle" at the university of Yaounde I. She's most known as a model (for NewBell Music, "Ça a cuit" of Ko C, "au mariage de ma Go"), she's also such a talented scriptwriter "La Sauce" of Reniss, "Au mariage de ma go"; she directed many videos: –RENISS "pilon"; –COCO ARGENTÉE "Il va revenir" "ossi ossa" "mbanga" "Les filles de mon pays"; –LOR "Stop/Rewind"; –SHEY ft LOR "WHY". She's the founder and CEO of GURL BOSS PRODUCTION.
        3°) TELESPHORE LONTSI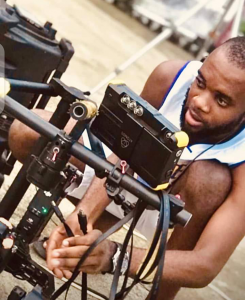 Former video editor for ADAH AKENJI in Yaounde, he moved to DOUALA to work for his own account "THE MWAKA STUDIOS". His recent videos are: –MINK'S ft MAGASCO "cam no go"; SANGO EDI "Moukandjo"; –CICI MIGNON ft MINK'S "Tu n'as pas encore rencontré"; –DJ KENNY ft MR LEO "entre nous"; –KROTAL ft PAT LE REFLET ABRACADABRA LÈGGO "on fait ça à côté"; –RENCIA "boo"; –PAT LE REFLET ft ABRACADABRA "parles moi"; –BRIANA LESLEY ft DREADY "like me"; PAP ft KROTAL "clichés". He was also the assistant Director of Photography of Locko's song ang short movie "Au mariage de ma go".
 2°) WALTER ENOW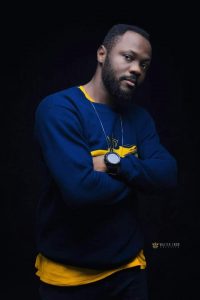 From South-West, he studied Urban Geography at the University of Yaounde I. He first worked with Adah, before becoming independent. He directed many videos like –PASCAL "pikin4sun"; –PASCAL ft MIHNEY "check sense 2"; –Mr. MELODII "ako"; –RICH MAN BANA "pain killer"; –MOLA MOGOMBE "Endale"; –SEDI B "exclusive"; –LE K-GOULÉ "owé"; –ALINE SNUFF ft OJI "wake up"; –LOR "Tournes pas le dos"; -KILL B PSYCHATRA "squaye";
3°) CHUZIH, The Magician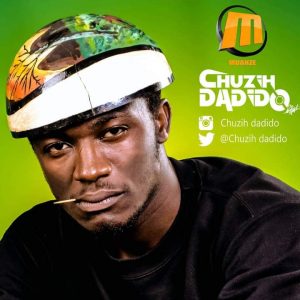 After his secondary education at GBHS in BAMENDA, he successfully achieved his Bachelor's Degree in Computer Sciences. He founded FAN ARTS and directed many videos: –RINYU "Feeling you", "Dreamy Eyes; –FHISH ft LONGUE LONGUE "Njoh"; –RIDIMZ ft YUNG MEGAN "Market"; –SANDY "Prière"; –ABZ ft DAPHNE "Ololiyo"; –BOYTAG ft Daphne "far away"; –LOCKO "the lab", "manu love"; –FHISH "hola"; –CLEO GRAE "money" 
Everybody cannot be tagged here, we've just tried to mention the most consistent. We give special mention to  DRAMA STAR SHOTS (LIYA "for you"); A FILMS (KIKOH ft Andy Janea "Désolé"); BRAINSTORMING STUDIO; MICHEL KAMDEM (TENOR "c'est bon").