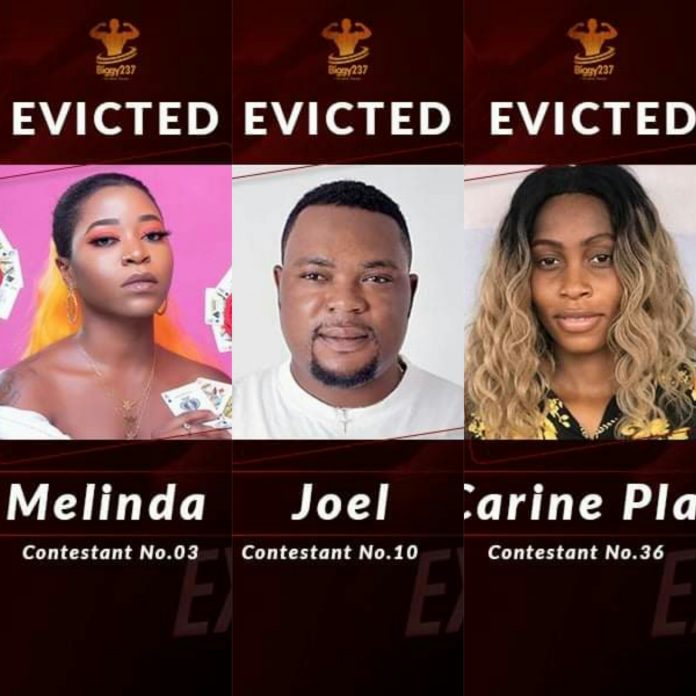 Melinda Swan, Ndukong Joel, and Carine Plataly have ended their journey on the ongoing Biggy 237 reality tv show. They were evicted during the live eviction show on Saturday night, September 05.
This week, 15 housemates were up for eviction including the housemates who got another chance to be voted back into the house, Brany and Melinda. Voting lines were open from Monday through Saturday. Unfortunately for Melinda, her fans could not vote hard enough to keep her in the game. Her second stay in the house lasted for just a week. Brany's fans on the other hand proved that Biggy made no mistake by giving them a second chance as their contestant emerged third top-rated housemate for this week.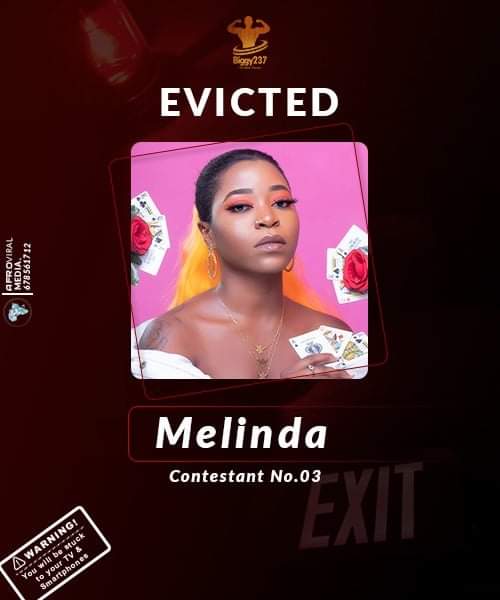 Unfortunately for Carine and Joel, the effort of their fans was not good enough to buy them more time in the game as they got just 0.41% and 2.33% of the vote share.

Akere Nerisa emerged First-top rated housemate yet again. She has in fact emerged first-top rated housemate every other time she has been up. Her fans are sure going the whole nine yards for her. Check out the complete voting results below: