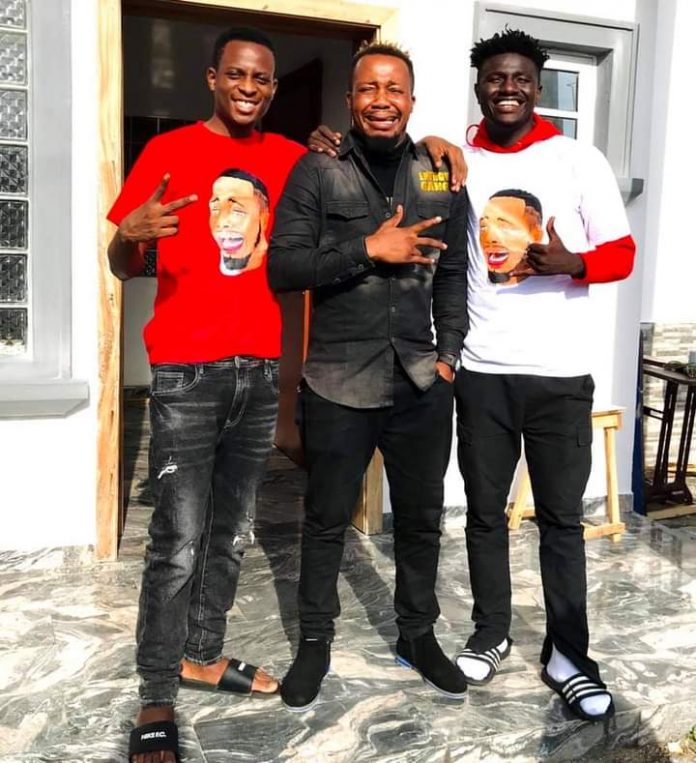 TEMBU DANIEL a.k.a Danny Green the freshking the Town Cryer, has taken social media hostage with pictures where we can clearly see him with top Nigerian comedians Sydney Talker and Nasty Blaq, both wearing Energy gang's t-shirts.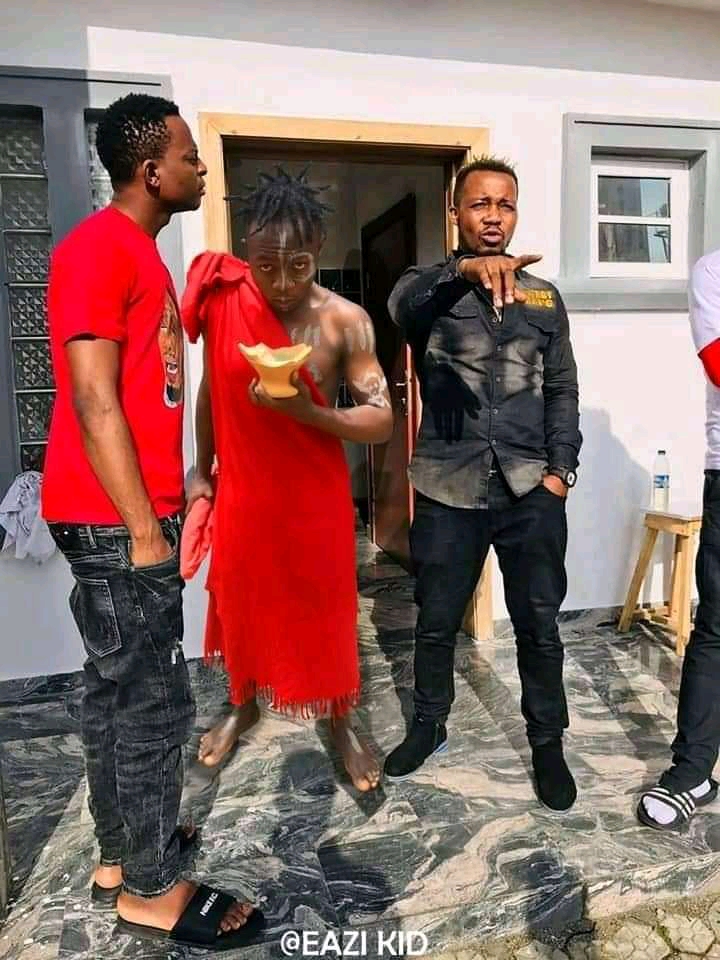 It all started with a viral video where Daniel was caught on camera crying and displaying out on the streets of LAGOS, NIGERIA. He kept repeating: "I no fit kill my mama, I no fit kill my papa, abeg help me". While some onlookers felt it was just for buzz, others claimed it's either money ritual or scaling charm acquisition gone wrong. The fresking then came out with a message for his fans saying:
"Guys I'm fine and doing well. A big shout out to all my super fans, you guys are the best your love and support brought us this far. I'm chilling with my family Nasty Blaq, Sydney Talker."
He said he went to realize a better version of himself, improve his Art, and make his people out. He's surely cooking up something huge enough to crack ribs, let's wait and see.