It hasn't been up to a year since the UK Based Record Label ATM Entertainment signed what was described as "Collaborative Partnership Deal" with Cameroonian singer–songwriter Mbonjem Lesly Apoglen popularly known as Fhish.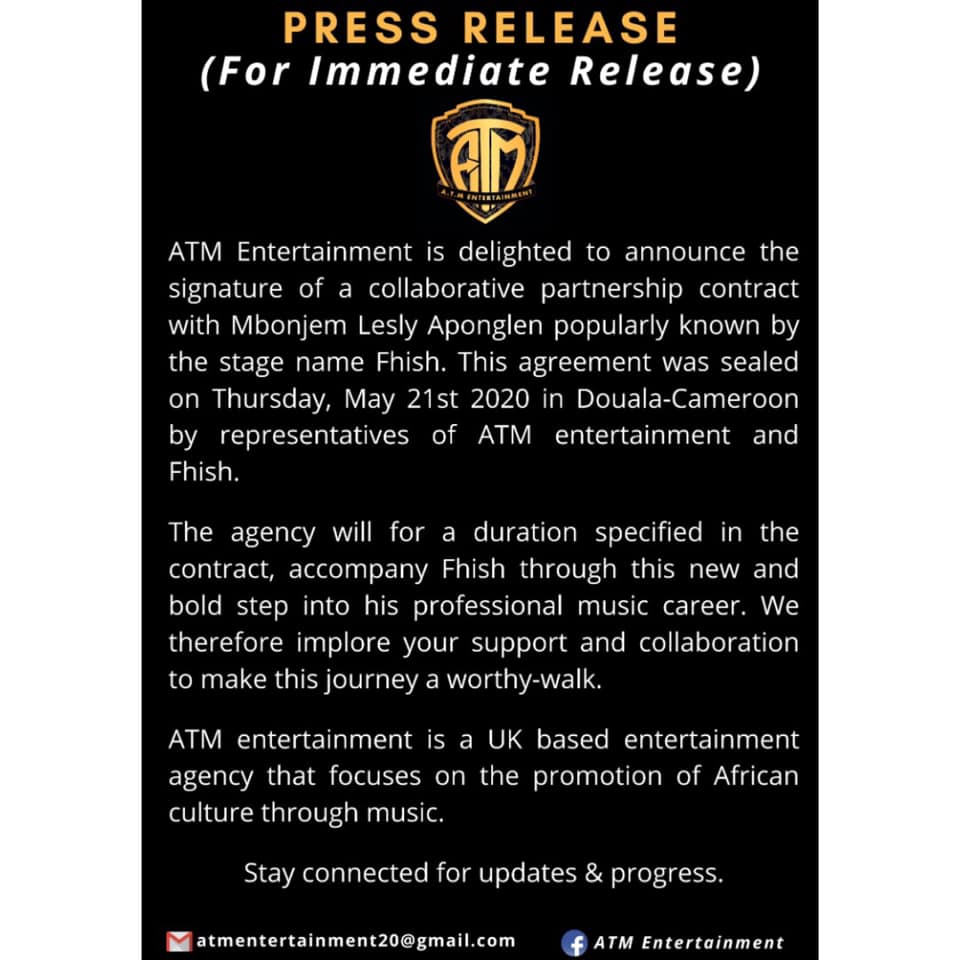 Well it seems like since then they have been a couple of misunderstanding between the two parties as you see in the mail sent to Fhish on the 22nd of January 2021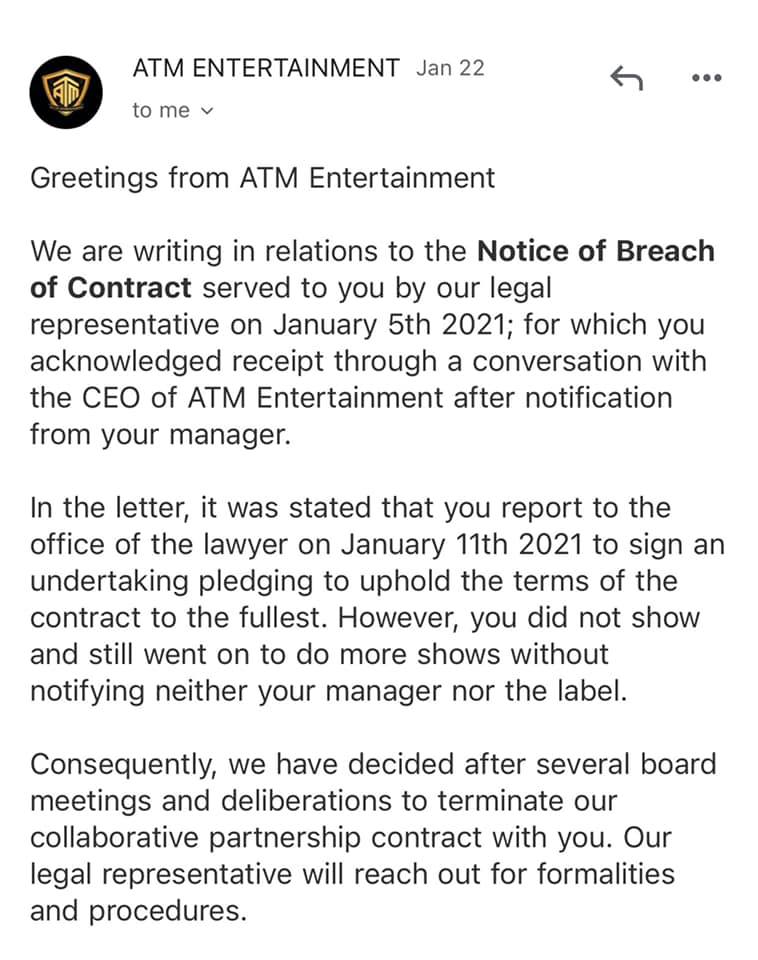 Here was the response of the artist Fhish to the email "I Mbonjem Lesly Aponglen stage name Fhish hereby announce my termination of partnership contract with ATM entertainment Uk for reasons really personal to me and to the whole of Cameroon music industry. We need love for the arts above any other thing without that we are only heading to a wealthy future with no legacy. What a beautiful way to start the week".
ATM Entertainment did really take that well so they issued a press release;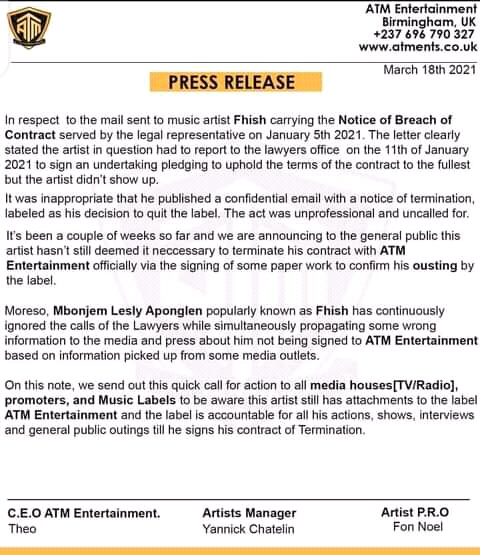 We will just be on stand-by to await the reaction from both parties.