One of Cameroon's biggest musicians at the Moment Salatiel took it to his social networks to tell fans the official and final release date of his much-anticipated debut Album – Africa Represented.
The self-proclaimed "High man general" who was born in 1987 is CEO of Alpha Better records (former label of Blaise B, Askia, and Mr. Leo) located in Buea Cameroon. In 2019, he featured on Beyoncé The Lion King: The Gift Album on the track "Water"
Ever since his big break by featuring on Beyonce's project  Salatiel is gradually conquering Cameroon while also growing in Africa and the world with hit singles, Africa Represented Has been one of the most anticipated albums in Cameroon for two years.
The album has a scheduled release date: Friday 26.02.21. The artist has also unveiled an enticing guest list, featuring Teni, Stonebwoy, Mr. Leo, Soul Bangs, Aveiro Djess, Pascal, Locko, Sauti Sol, Dready Christ, Rutshelle. He hasn't released the list of producers yet but we'll sure he produced most of the tracks himself.
"Africa Represented" houses 19 tracks as seen on the official tracklist art below.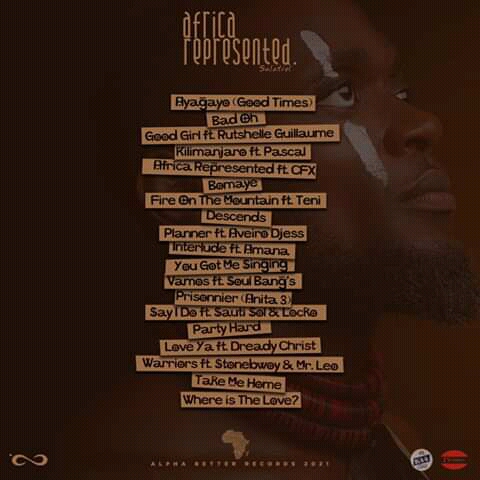 ---

ABOUT SALATIEL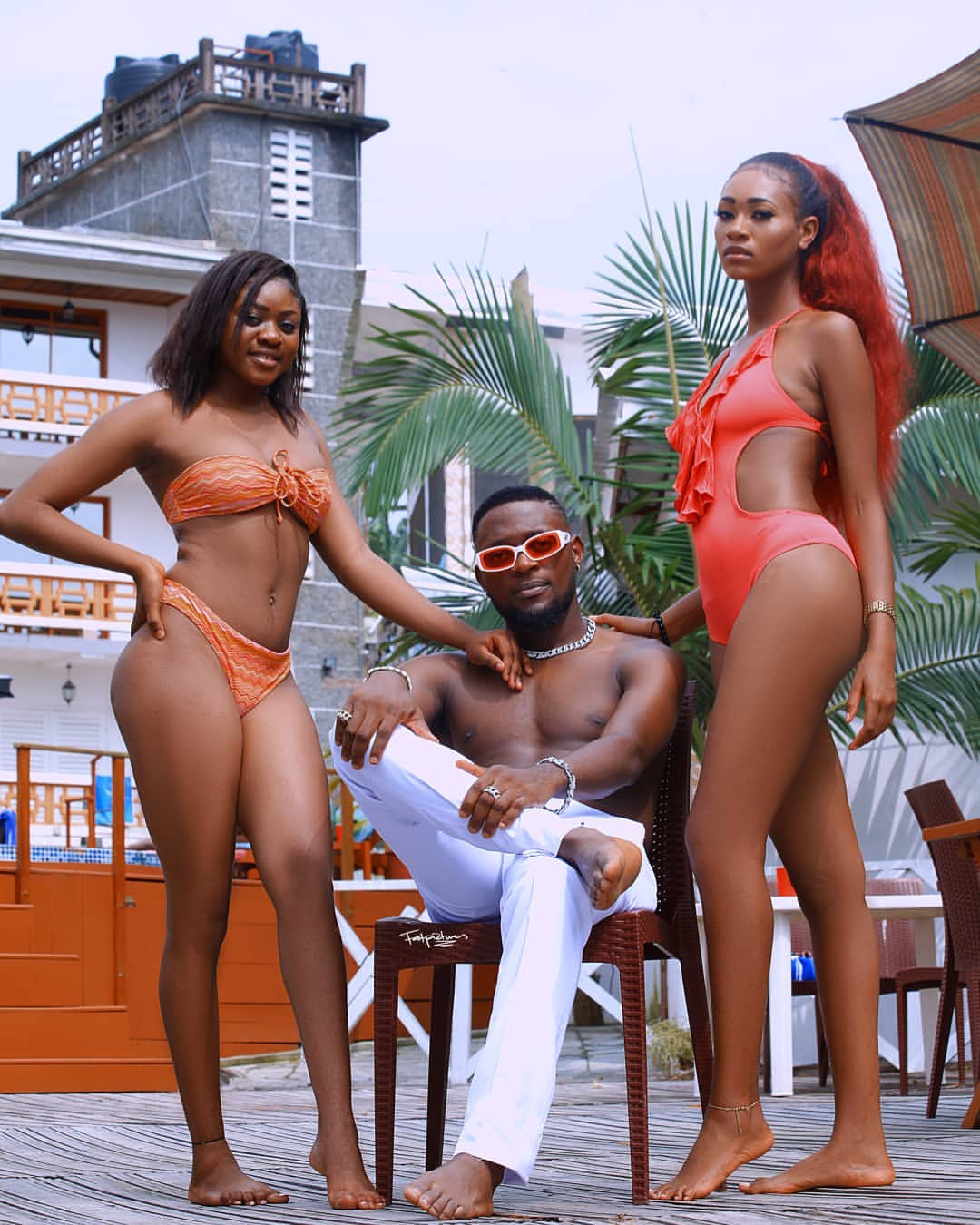 His career started in 2014, the year Alpha Better Records was founded, producing about 60 percent of Cameroon Hits songs between 2014 – present, with hit songs from artists like Mr. Leo, Daphne, Askia, and Blaise B.
He emerged the best producer of the Urban Jamz Awards 2018 edition and had six nominations for Best Music video performance, Best music producer, Best Afrobeat/pop song, Best Collabo, Best Male Artist, and Artist of The Year Urban Jamz Awards 2019 edition.
His single "Fab Kolo" won the MTN Cameroon Make the contest competition. In July 2019, he announced the release of his first international album titled Africa represented will be launched on most streaming platforms, he has been nominated at the AFRIMMA awards 2019. Also got featured in one of the most-streamed albums of all time by American black Multi Award-winning Female singer "BEYONCE".
WATER Project which the singer engaged was rated 3rd in all Top Awards and Billboard rankings. Won "Best Male Artist of the Year" on Urban Jamz Awards. (AFRIMA 2018)
Won "the MTN Cameroon Make the contest competition. Won Balafon & MuMa 2020 awards.
Nominated for "Best Music video performance, Best music producer, Best Afrobeat/pop song, Best Collabo, Best Male Artist and Artist of The Year" for Cameroon 2019