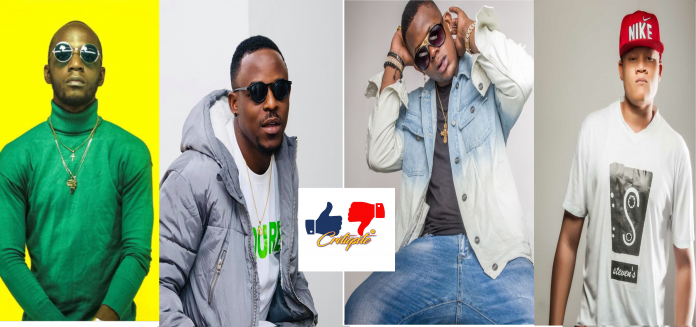 I'm sure we all remember last year when Pascal was going toe to toe with Jovi when he released "Devil Nedi Really Sleep" or when Jovi shot at M.I Abaga with "Big Bang". The Industry was hot during those moments
Imagine this year, the such rappers take it to another level where there is a live on-stage rap battle with rappers of different categories rallying to battle each other.
Let's imagine a Tenor and Mic Monsta  as a rap team against a Jovi and Boy Tag rap team in a fatal rap battle on stage.
It's a balanced formation as the two teams have one A-list and B-list each.
So, the question is 
Rap Battle Between Tenor & Mic Monsta Team vs Jovi & Boy Tag Rap Team – Which Team Are You Putting Betting On?
What is your Opinion?? Dont be shy to drop it on the comment section below