There is a war going on Facebook and this time around is between Cameroonian Music Director MERLIN CAREN and female rapper TILLA.
Merlin Caren recently aired his mind in an angry and explicit post towards rapper Tilla saying he helped directed her recent music video "Dope" with Tilla promising to pay him later and also provided extra assistance including dressing provisions for her video. Believing that the video will be a success, and the video had over 2000 views in just a month release (highest monthly views for Tilla Thus Far) but was shocked when Tilla took down the video and Merlin felt that his efforts were wasted for nothing. He went on to Facebook to write on the issue, insulting the former Newbell Music rapper, and blame her for her past friction relationships with Jovi, Askia, and Edi LeDrae. Below is a screenshot of Merlin's post on the matter.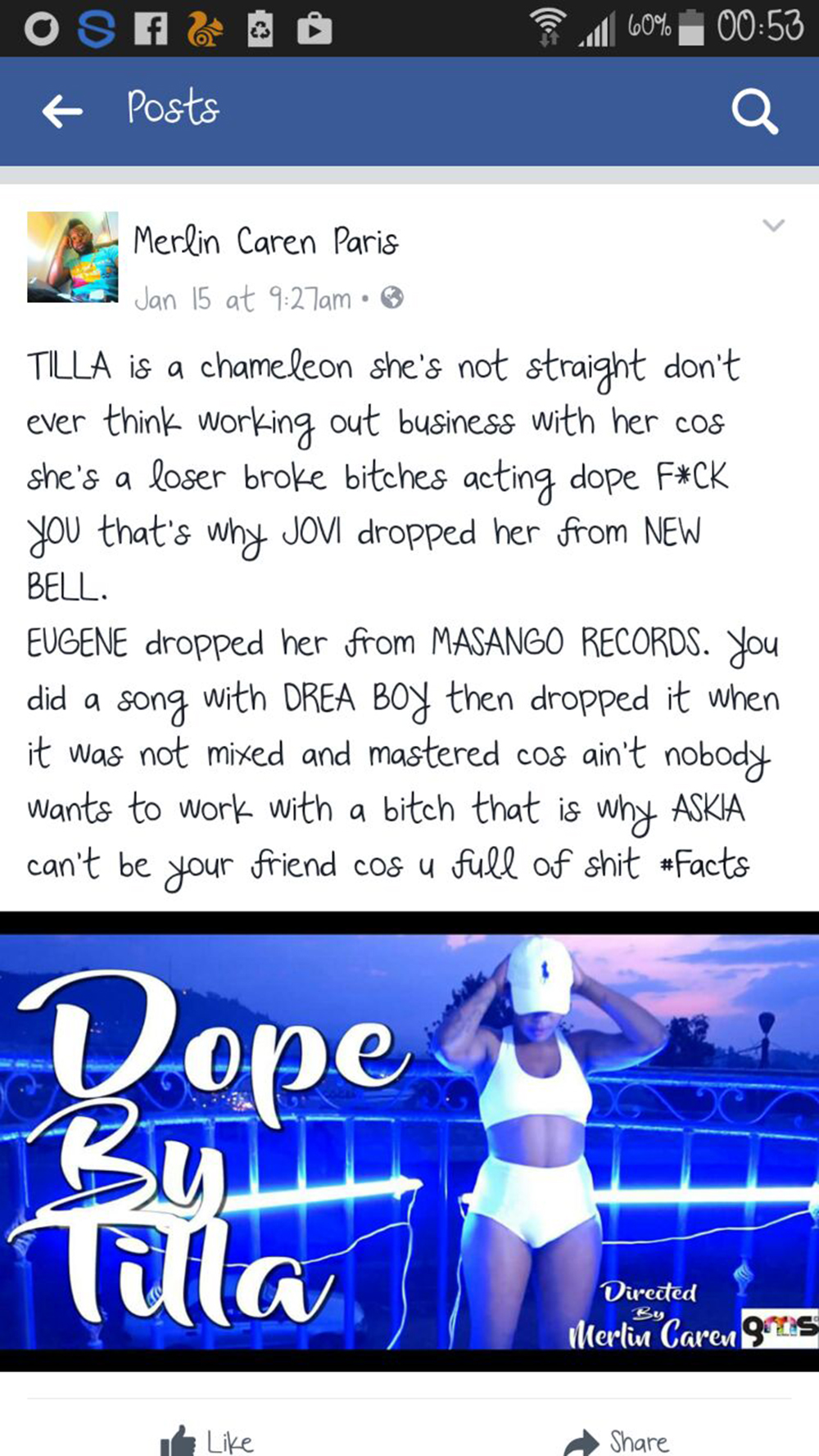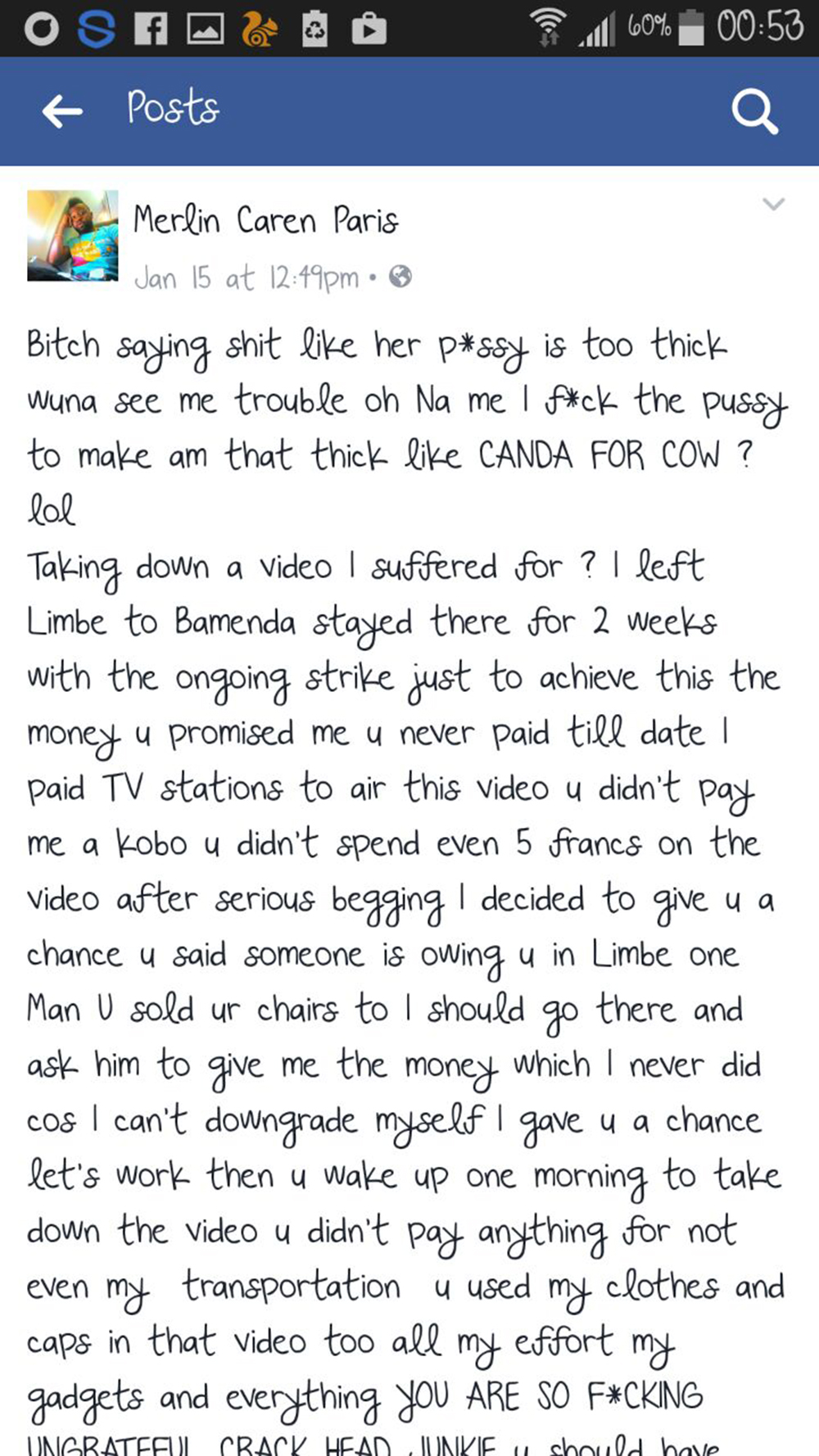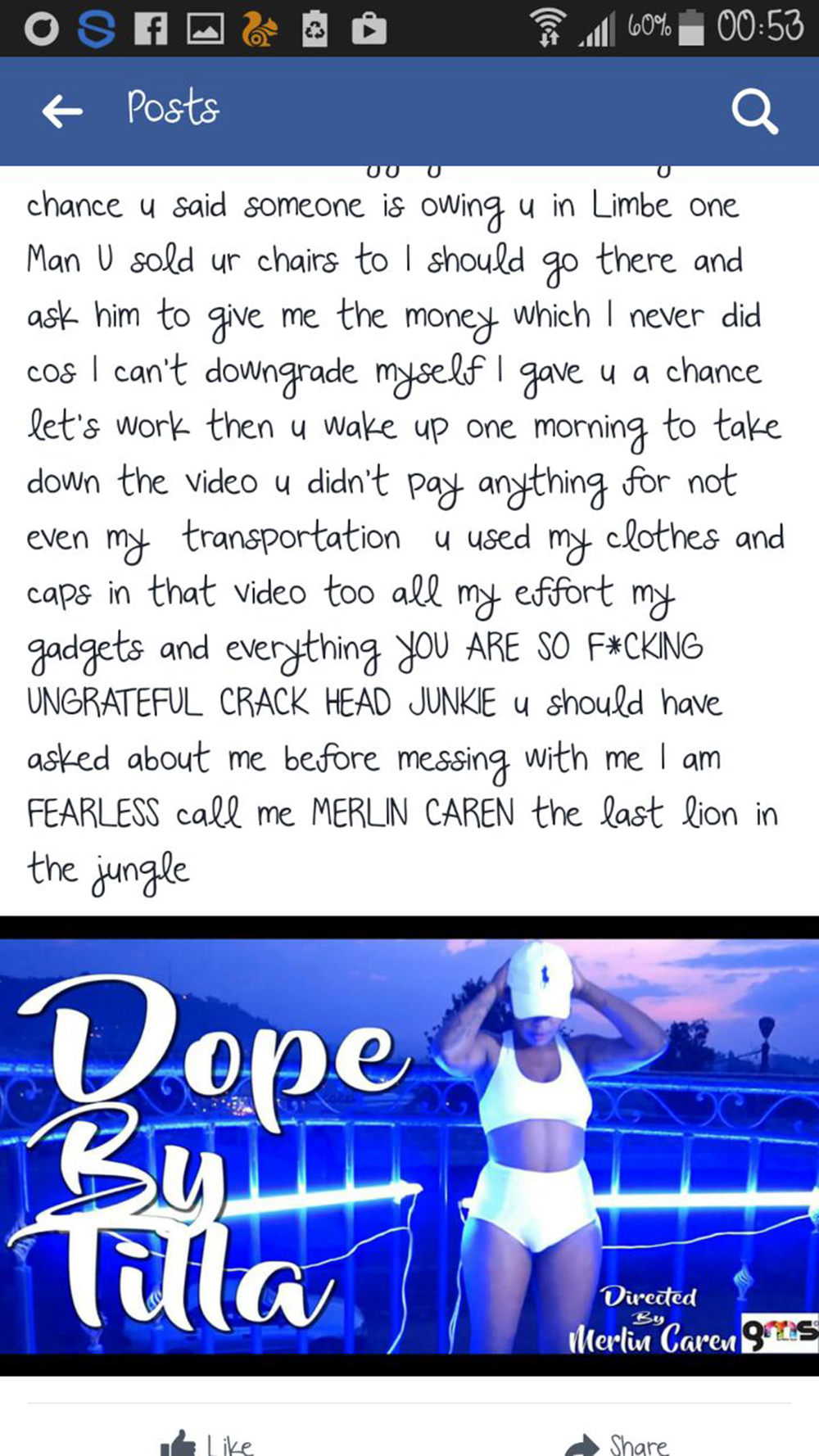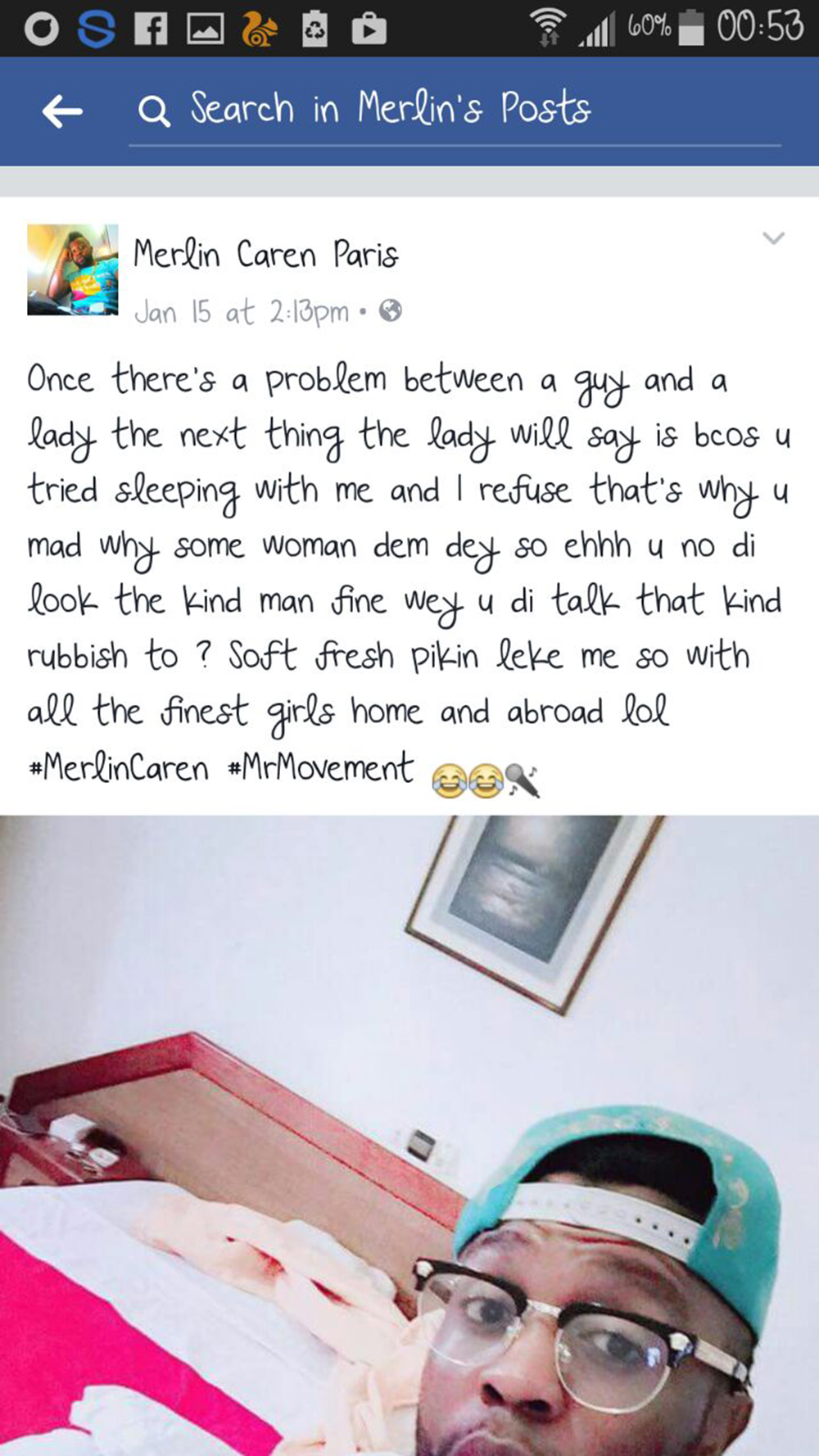 He then went on to say he has no more grudges against TILLA. Screenshot below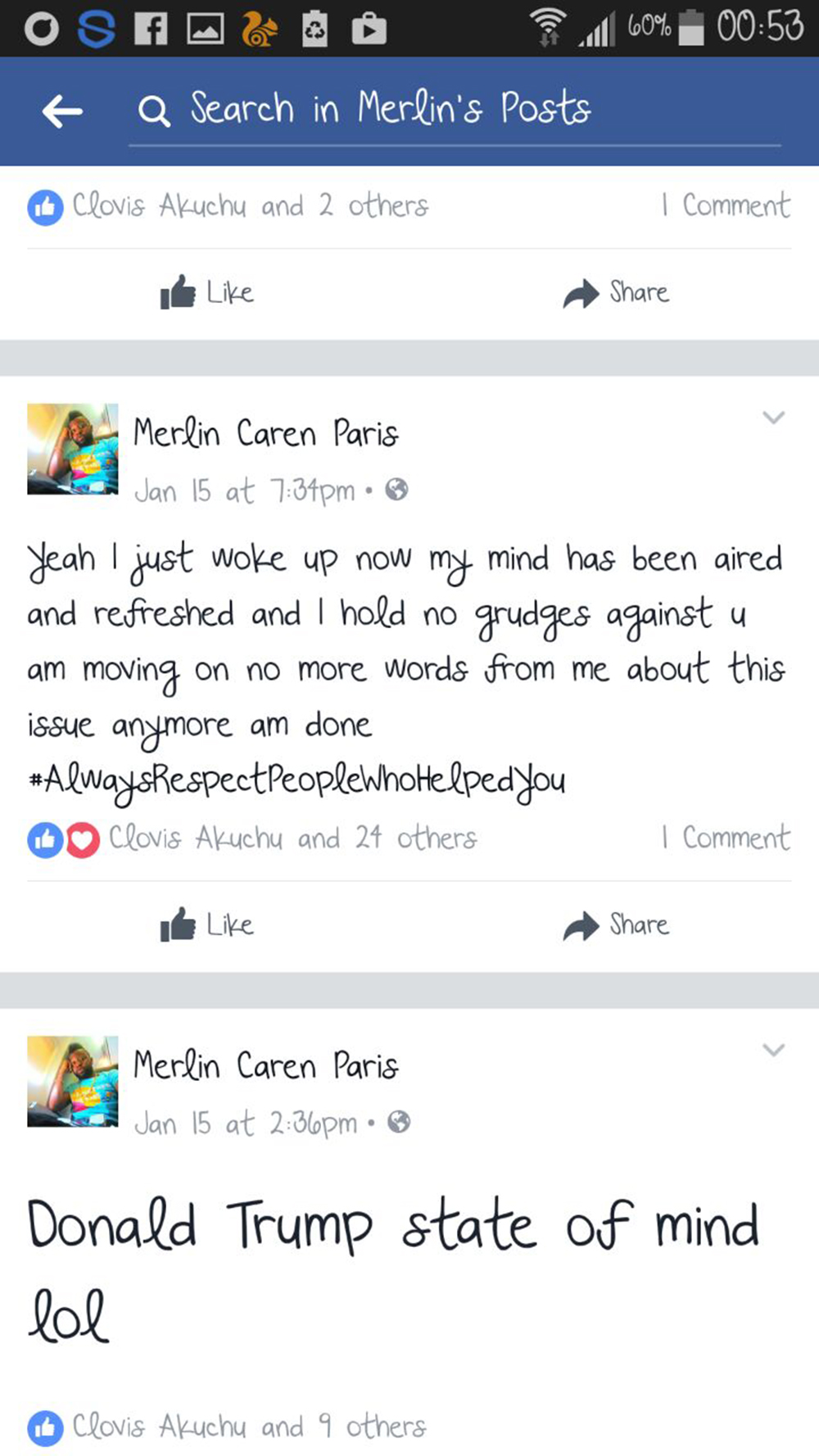 After a while, he uploaded the video via his own channel and shared it on Facebook. Below is the video for "DOPE"
Meanwhile, Tilla didn't reply to these series of attacks but rather called popular Blogger Bonteh Engelbert to explain her own side of the story. Her main reasons were that the image portrayal of her in the video doesn't match with her personality. Hear fully what she said below.
Well, we think in as much as the video is dope, she has her own right to take it down if she feels there is something that's gonna affect her career personally. Yet she knew these all along from shooting to editing, why didn't she suspended everything from day one.
We hope they both come to a mutual understanding and give us the fans what we need to hear and see.