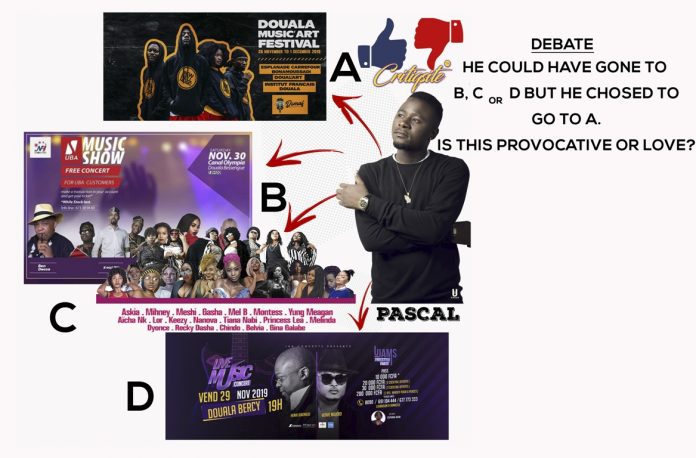 November 30th was indeed a special day in Cameroonian entertainment with 4 major events holding in different parts of the city which were; The Douala Musical Arts Festival at Carrefour, Bonamoussadi, The Discovery Show at Lycee Polyvalent Bonaberi, The Music Show by UBA At Canal Olympia, Bessengue and the UJAMS Freestyle Party at Douala Bercy. These reportedly all went well and were all fantastic opportunities for all lovers of Cameroonian music to go out and show support to their favorite artistes and friends.
Nobody is oblivious to the beef between Pascal and his former boss/mentor Jovi. After he left New Bell Music, Pascal has had a hard time establishing his notoriety as a rapper and his since resolved to selling His – Pikin4Sun Merchs (Which is one of the most popular Celeb Merch in 2018). Talking about Merch Pascal dressed Askia for The Discovery Show, probably as a follow up for dressing her an Mihney up for one episode of "The Bag Series" but strangely he did not show up at her concert.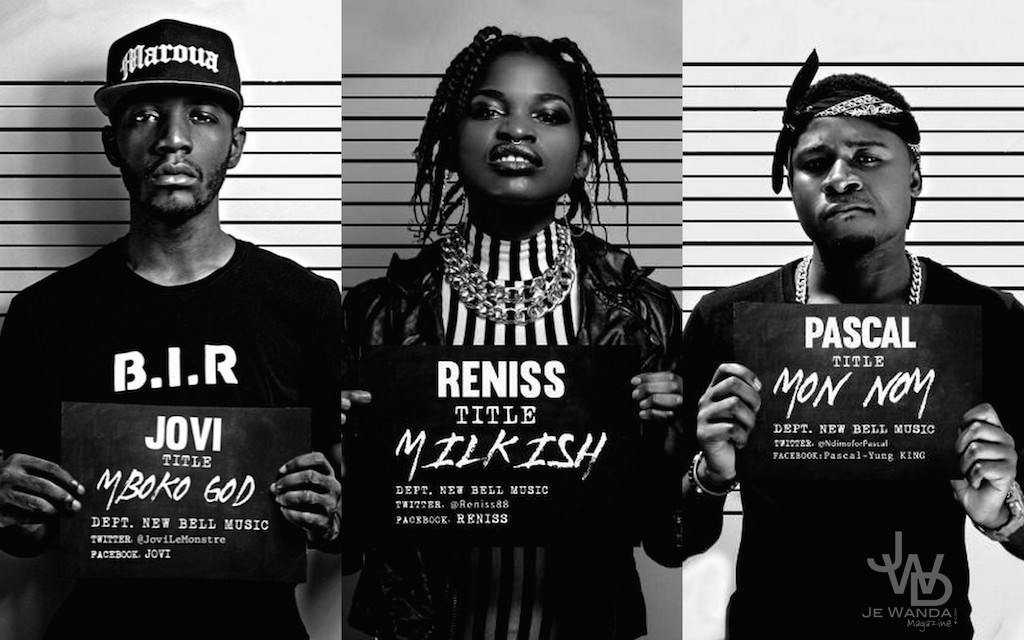 Jovi had already Pascal's presence around him a persona non grata and if Jovi is known for one thing, it will be for keeping his word. It was therefore no surprise when Jovi midway into a performance stopped to ask Pascal to leave the DOMAF concert venue.
Some hours before that, Pascal uploaded a video on his status which he calls, Skrrrr TV in which he bragged about his presence at the venue and said "We're here and ain't nobody gonna do nothing about it." Well, Jovi seemed to have read his intentions and acted in effect.
There has been mixed feelings about the Jovi's action but we tend to wonder what Pascal's intentions were. Did he go for the festival to support a brother and mentor or did he show up to challenge his former boss?
Leave a Comment Below