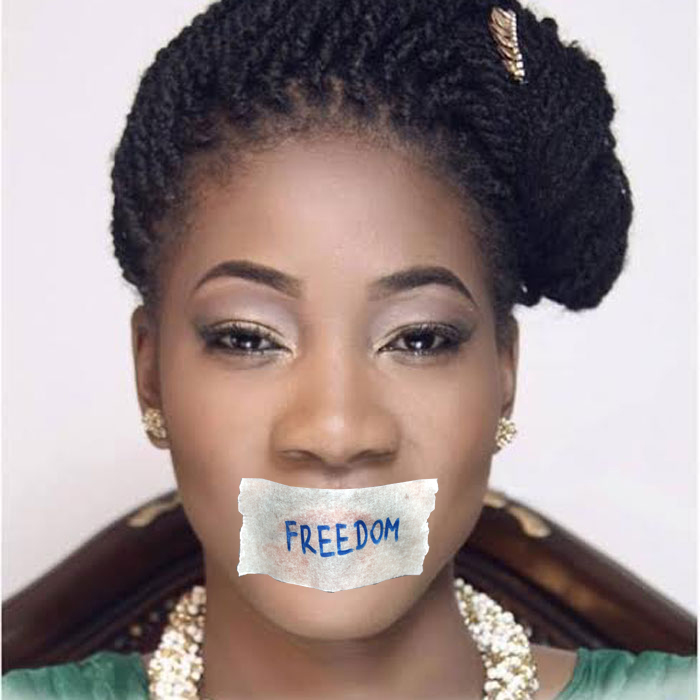 In Cameroon, there is no Freedom of speech. There is little or no right to voice out your opinion publicly without fear of censorship or punishment. There is little or no legal protection of freedom of speech. Many who tried to oppose or contradict the government is silenced by indirect killing, deposed, framed and/or even locked up. Cases have been experienced whereby Journalist are harassed and arrested, tv/radio stations shut down for voicing out their opinions on cases against the government or government officials. Examples of such victims include the popular Awilo, Tv stations like Equinox Tv, Radio Hot cocoa etc.
The government has gone beyond targeting tv/radio stations and are now attacking cultural figures. In a recent clampdown, last weekend the Beautiful Miss Cameroon 2016; JULIE FRANKLINE CHEUGUE was stripped of her crown by COMICA (Organizing Committee of Miss Cameroon) claiming her dismissal is because she is insubordinate and indisciplined.The beauty queen was accused of supporting Anglophone strikes whereas Cheugue reportedly called on the Government of Cameroon to listen to the worries of the Anglophone and work out a solution for their cries. In an interview with the DW website, she said "I am not in a political party. I am simply doing what a Miss is supposed to do. Concerning the Northwest and the Southwest: We are a united country and peace is everything. That is my only advice," Cheugue said.
For more than two weeks now the English-speaking Northwest and Southwest regions are cut off from the internet and the Ministry of Posts and Telecommunications keeps sending messages to civilians, warning that they could face jail sentences of up to six months and huge fines if they published or spread information "that you can't prove.".
As the government keeps condemning secession and federation demands from English Cameroon; civil society leaders Felix Agbor Nkongho and Fontem Neba and many others are still detained.
Enough is enough, its time for a change in Cameroon. The government shouldn't use excuses to arrest and dethrone us of our rights and privileges because we voice out our opinions peacefully on daily happenings in our society. We need our freedom of speech that has been stolen from us for years.We need our Freedom of Press. Who is next to be sanctioned by the government? Why does the national Media; Crtv shower us with lies and spend time showing only the good sides of the government, shadowing the bad sides? A lot of our francophone brothers feel our pain but can't say nothing because they live in fear of prosecution. Julie Frankline Cheugue should be hailed a hero of her country. She hasn't called for any protest but rather begs her government to sort out the problems with her anglophone brothers. We HAIL YOU QUEEN