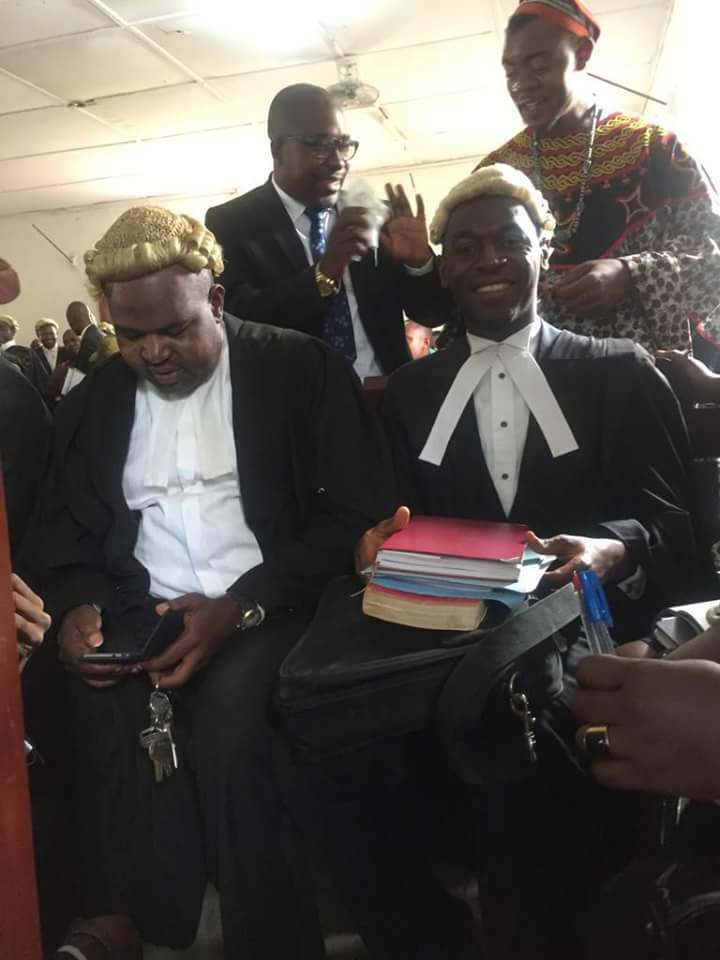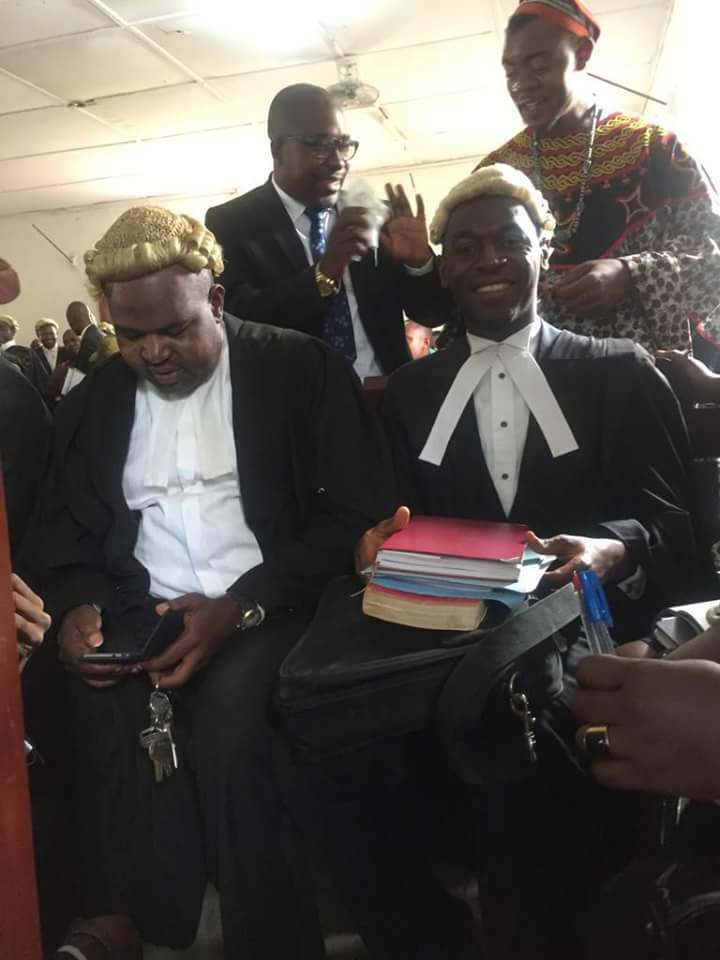 The trial of the arrested Anglophone Leaders of the Cameroon Civil Society  Consortium is finally taking place today after it was postponed on February 13 at the military court in Yaounde.
The arrested leaders Involved in the crises include Agbor Balla, Dr.Fontem Neba, and Mancho Bibixy who are summoned and accused of their involvement in the Anglophone crises/protest. They accused are defended by ten lawyers headed by Barrister Ben Muna.
They are accused of acts of terrorism, hostility against the state, secession, revolution, assault consisting of complicity in acts of terrorism, incitement of civil war etc They face Death penalty if found guilty
As they three entered the military courthouse, they looked rather calm and confident with Mancho Bibixy dressed in his Traditional regalia and Agbor Balla smiling in his suit.
We all hope they are freed, watch the video below
Sources: Camerounweb, bonteh Tv