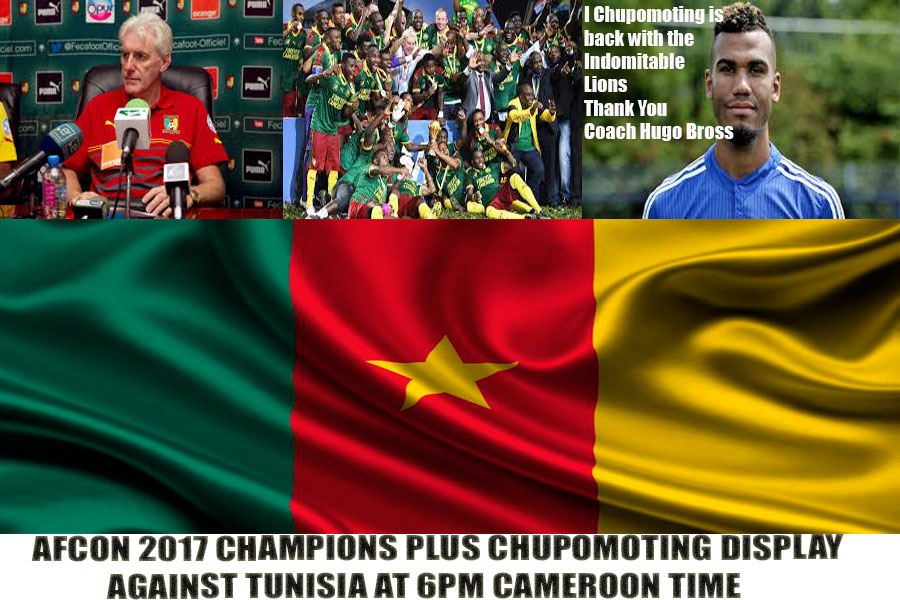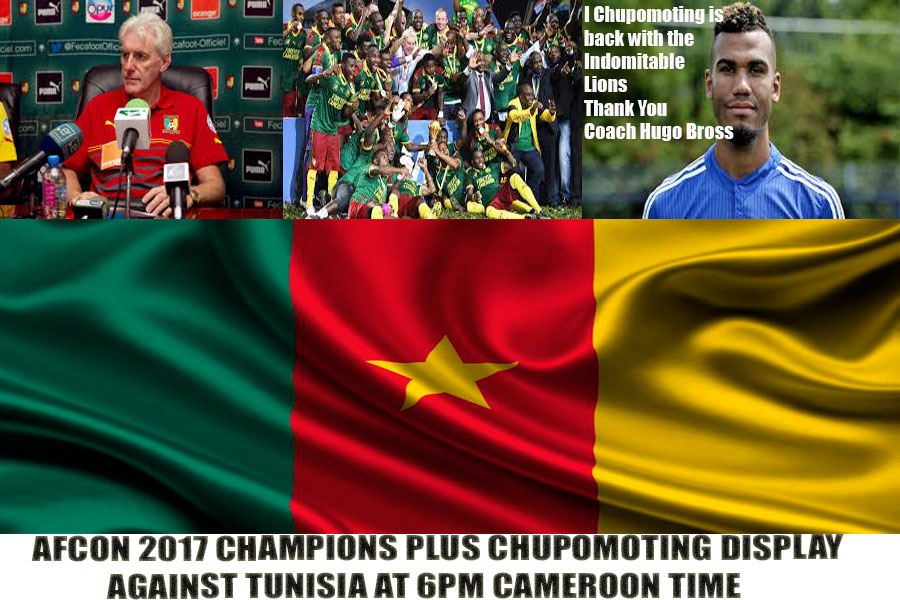 National coach Hugo Bross and his players will descend on the Green this Friday from 6pm time of Yaounde to face the formidable football squad of Tunisia. It will be the first time that this group will play a meeting after the victory at the last Africa Cup of Nations. We'll see if after the euphoria, if this victory was a hair in the soup or rather if it was a harbinger of a new era of success.
Head coach Hugo Bross who has decided bring back some old players like Chupomoting who plays for Schalk 04 in the famous German football league in  his champion squad gives Cameroonians a debate point on a very talented Lion who refused to participate in the AFCON 2017 in Gabon and did not benefit from the African Champions Gold Medal which is a big souvenir for any African Footballer.The big question is does the bringing back of Maxim Eric Chupomoting in the Lions squad change the football level our Young boys showed us during the Afcon 2017 championship in Gabon?
Stay tuned to Crtv  for the Live match report today at 6pm and reserve your comments for after the match.Critiqsite is impatient to get your comments about the match.
Thank You!