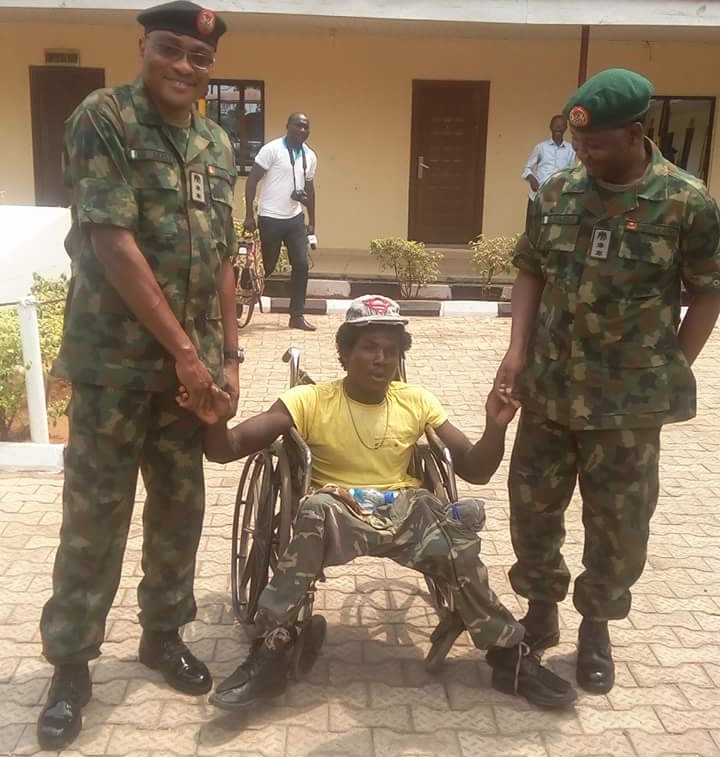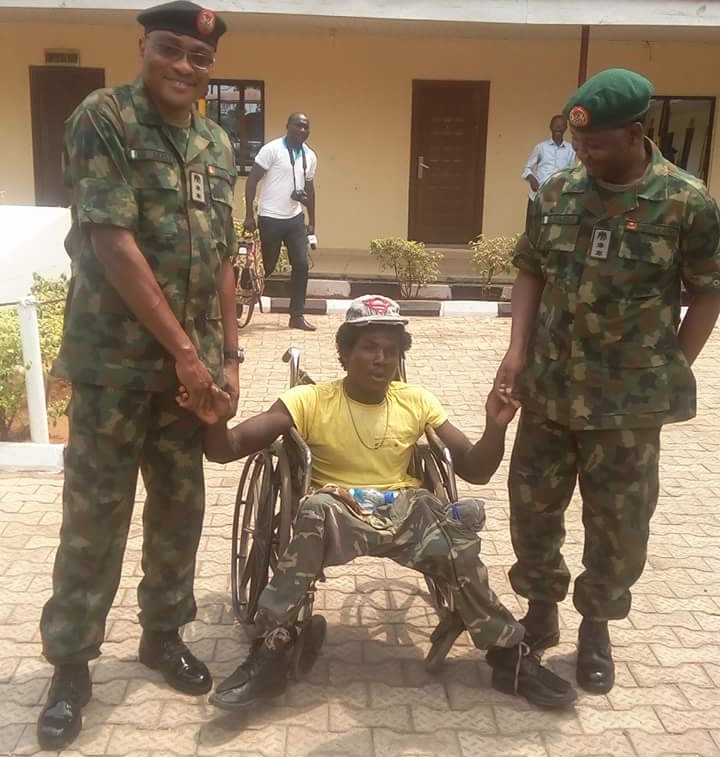 TWO NIGERIAN soldiers have been arrested and charged with assault after they were caught on video brutally assaulting a disabled man for allegedly wearing a camouflage shirt, the army has said in a statement.
A video circulating on social media shows the assault taking place and can be viewed below:
The army said the "ugly incident" took place on Feb 7 in southern Onitsha city in Anambra State.
In a recent statement, The Director Army Public Relations Sani Usman, said that the soldiers had been apprehended.
"The attention of The Nigerian Army has been drawn to a video clip in which two soldiers were seen maltreating a physically challenged person for allegedly wearing a camouflage shirt. We wish to inform the public that the in line with our zero tolerance for acts of indiscipline and unprofessional conducts especially in relation to violation of human rights, we wish to further state that the soldiers have been identified and apprehended."
"The have also been charged with assault by their Commanding Officer."
A similar thing to what happened in Buea when Students of the University of Buea were brutally attacked by the military during the start of the anglophone crises.