237 event host and TV personality, Vicky Fokala has returned as the host of the ongoing Cameroonian reality TV show, Biggy 237 after resigning from the position two weeks back.
After the Biggy 237 House entry party that held in Douala on August 2, 2020, the hosts Vicky Fokala and Tito Valery were heavily criticized for poorly handling the event; from talking to housemates rudely to taking off a shoe on stage during the live show among other things. In fact, the party was considered bizarre by viewers of the show.
The next day, Vicky in a write-up on her Facebook handle apologized for not handling things as expected and went on to submit her "subtle or maybe not, resignation as the Host of Biggy 237."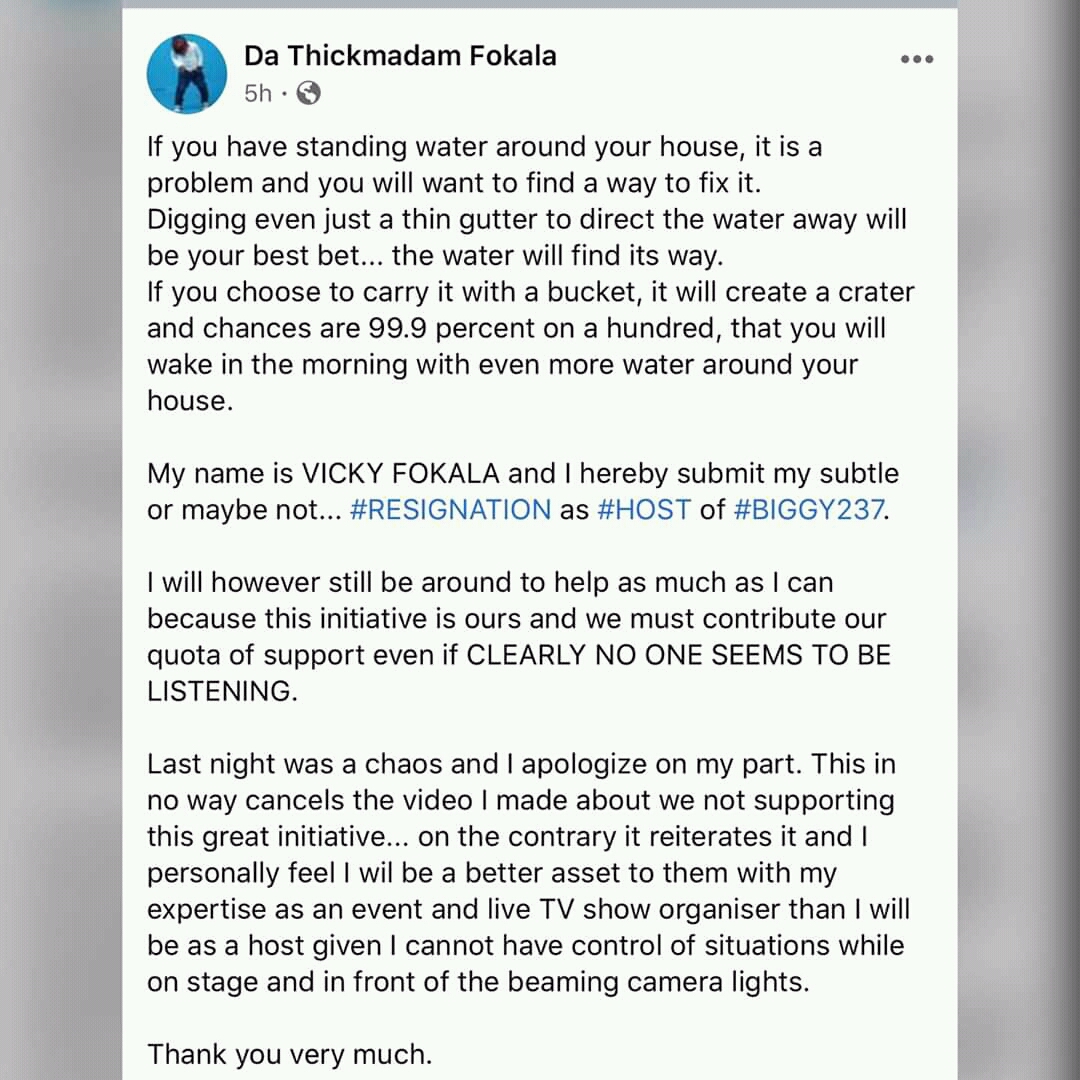 While some applauded her decision, others thought perhaps that night was not just her night and she should have stayed on as the host of the show. As concerns the issue of taking off her shoe, apparently, it was supposed to be an added spice to the show. "It's ok for 25 strangers to go into a house and smooch on camera and get your votes but it's not ok for me to take off my shoes at the end of the ushering party? How allergic to different are you?" Vicky wrote on Facebook and added that she did that during the launch show in January and it was going to be so every eviction show.
Fast-forward two weeks after the house entry party and it's time for the Biggy 237 first eviction show. A day to the live show, organizers of the show announced on their Facebook page that they will be revealing the host of the show soon but of course, the viewers wouldn't have imagined that it was going to be Vicky because she had already resigned.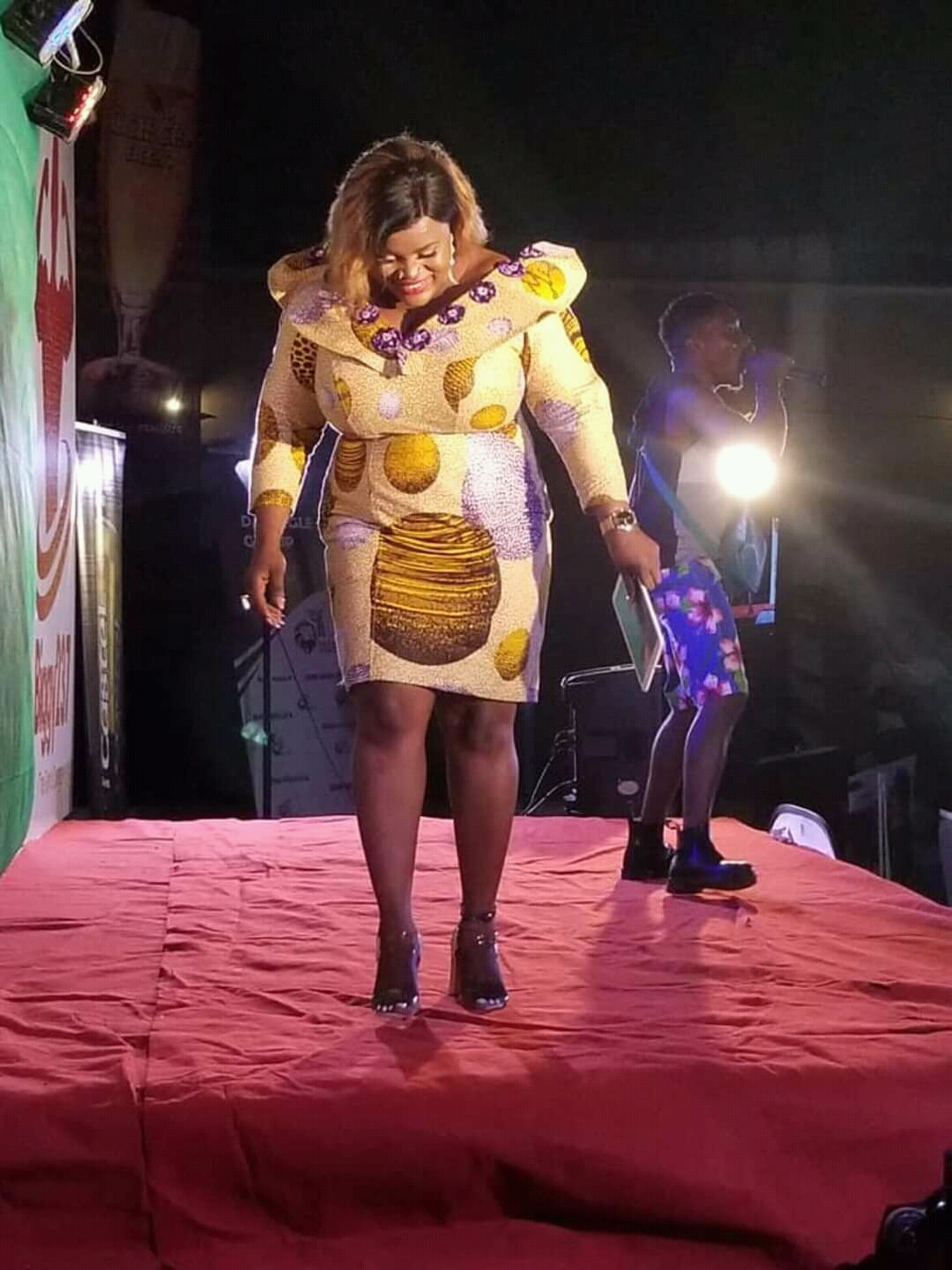 \
And then the live show started and it was Vicky Fokala hosting it. That was quite surprising to many. It is not yet clear why she changed her mind. However, we all make mistakes and learn from them. Vicky has apologized for hers, so it would be great to have her back on our screens. After all, she is one of the best we have in Cameroon. The show can only get better from here.