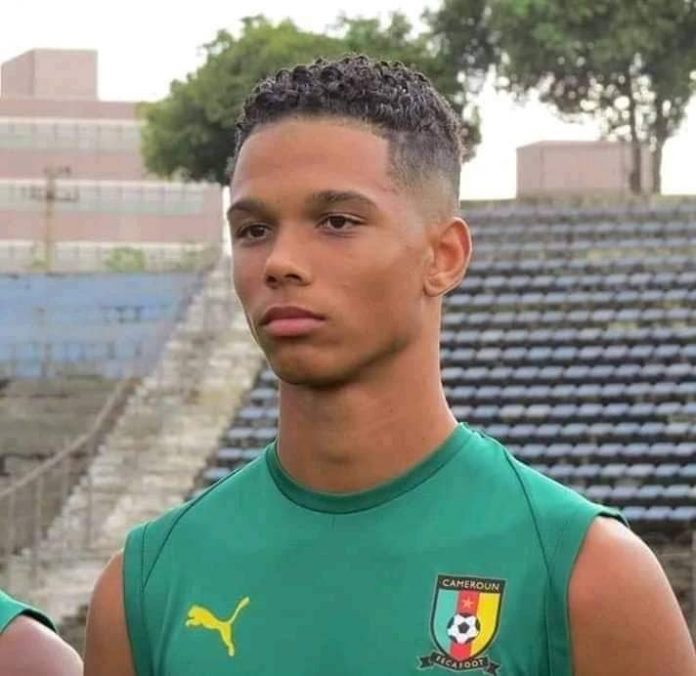 Selected for the U-17 World Cup with Cameroon, Samuel Eto'o's son, Etienne Eto'o, is still not sure of being able to take part in the competition because of a presidential decree that forbids expatriates to play for the selections of young players …
."I'm really excited to join the group. What I can bring to this team is a lot of work, a lot of motivation. I will try to help all my teammates and I hope we will have a big World Cup. last week, Etienne Eto'o claimed all his pride to evolve for his father's country, Cameroon, with whom he is currently preparing the U17 World Championship, which begins on October 26 in Brazil.
And yet, the dream of the striker Real Mallorca could suddenly fly. .indeed, a presidential decree dating from 2014 closes the doors of the U17 selection to expatriates. In other words, the selection of Eto'o son and 5 of his teammates abroad * is a violation of Cameroonian law.So, a few days after the announcement of the final list, the greatest vagueness reigns on this, as admitted by the coach Thomas Libiih.
"The kids will definitely have to go home …"
"I'm just a little coach. I can not go beyond the head of state. .I did not sign this decree. If the people talk about it, that means that there is a real problem, so I have to address my hierarchy. That's what I had to do and I'm waiting.If I do not have the exact answer, I would do exactly what I think, "said the technician for Vox Africa. What does he think, ie? "I'll do exactly what I have to do, but the kids will definitely have to go home."
.Asked by Libiih, the president of the Cameroon Football Federation (Fecafoot), Seidou Mbombo Njoya, was reassuring. ."I invite you, under the instructions of the Minister of Sports and Physical Education, to establish and communicate to FIFA the final list of players without regard to any restriction whatsoever, and report to me" replied the leader.Except that the Minister of Sports, Narcisse Mouelle Kombi, has been much less categorical.
The expected authorities' response
."I have the honor to draw your attention to the fact that the legal framework set by the Head of State you mentioned is known for a long time from the FECAFOOT, the problem posed should not have been as late as, in view of the constraints of the investigation of such a file, the .necessary time of appreciation to be left to the different hierarchical levels and binding deadlines of definitive engagement of the players for the competition concerned. .however, I have, by separate mail of this day, seized the very high hierarchy of your concern, "replied the politician Monday. Cameroon is now waiting for the epilogue of this soap opera …
.* Besides Etienne Eto'o, are concerned: Aurel Tiki Joel (OL), Jordan Konango (AS Monaco), Bryan Djile Nokoue (Saint-Etienne), Enzo Tchato (Montpellier) and Dani Barel Fotso (AS Roma)