As popular as this guy gradually becomes he is best known for his 90's early 2000's Hip hop fashion style. You will simple love the guy at first sight because he evokes the nostalgia of Hip Hop in this era (Late 90's and Early 2000's). Huge jackets, snap backs, large diamond bling and baggy everything made 90's hip hop fashion big. Truth be told thats how and why we discovered Show Yoh.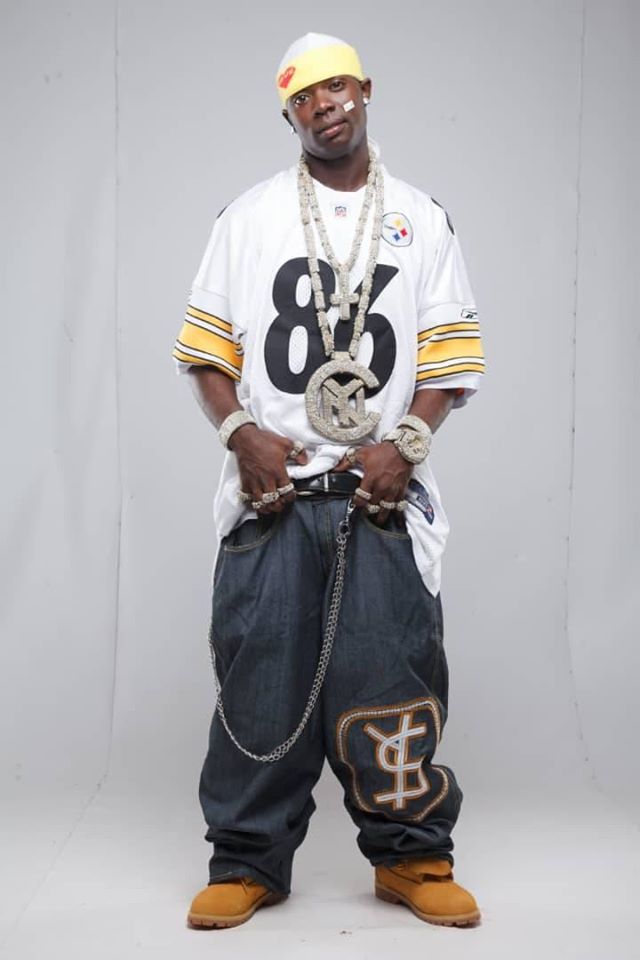 There is little or no information about who Show Yoh Really is, his age, background, origin etc but his bizzare sense of fashion has attracted the likes of Blaise B, Locko, President Tchop Tchop, X Maleya, Riddimz, etc
So You know what real hip hop music lovers look for in rap are good lyrics (not necessarily a meaning, or something deep, but good wordplay, flow, metaphors, euphamisms allegories, structure), a good, memorable beat etc. But Show Yoh is reversing those ones and putting shame on Cameroonian Hip Hop. At times where there is an "Alleged Hip Hop War' as Ghanian lyricist – Lyrical Joe Keeps throwing Jabs at Cameroon Hip Hop and its "god" Jovi and over a dozen top-notch Cameronian hip hop lyricist have responded  with memorable diss songs including the recent One Stone by King B and the controversial truth Untold by MD Lyonga.
What Africa and the world need to know is that there are talented, creative and innovative rappers in Cameroon, not Show Yoh who has little or nothing to bring on the table as far as real hip hop music is concern. He is simply the worst of the worst in the genre and many can aggree that truely he represent one of the super wack rappers out there.
Jovi and Newbell Music (Pascal, Tilla), Mic Monsta, Rhyme Qilla, Sparx The Virus, Melcube, Flyhabit, Blueprint Hakeem, Mc Neillex, Askia, Tenor, MD Lyonga, Skiezy Ayenkea, Wan Shey, Young Holiday, Zee JM, Ngoma etc and a whole load of them —are some of Cameroon's best lyricist, the true symbol of hip hop for for the culture. But if Show Yoh is gradually gaining his fame, he should be rather labeled a comedian than a hip hop act.
Back when he was just introduced into the light I and some people easily fell in love with his brand, though funny it reminded us of Camron and the Dipset, Nelly, 50 Cent; all those American Rap superstars who ruled the early 2000s with hit rap songs and crazy fashion.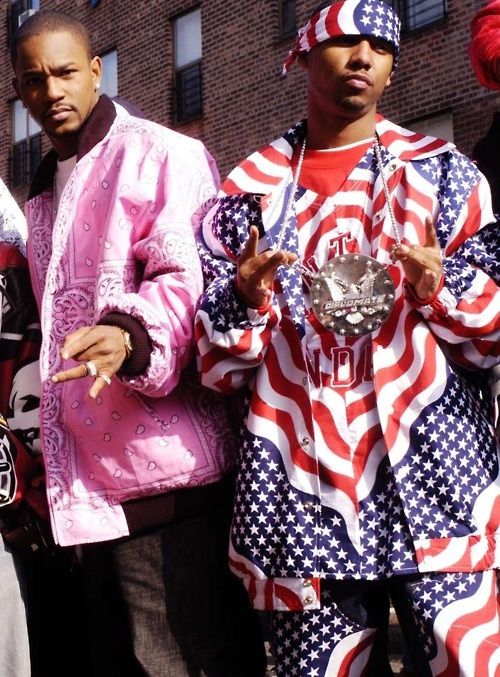 I said to myself, if Show Yoh can dress like this, it means this guy has some history of true hip hop and i could easily bet that he should be a super dope lyricist. But to my biggest dismay, he made his debut with one of the worst songs ever recorded in rap history.
From all records he has made the most stupidest rap ever in Cameroon? and that is why we considered him the worst of the worst, as he is a special brand of suck. With a maddeningly lazy delivery, awful lyrics or embarrassing content.
And his most recent project is even more ignominious, he expresses his love to the Brenda Biya in another project titled – Brenda Biya. Guess what; if you've been following Brenda Biya on social media you will know that the first daughter of Cameroon loves hip hop and is attracted to good lyrics. Almost every day she will post on her snapchat jamming to a good hip hop song and rewrite lyrics.  Show Yoh may need more than his fashion sense to get Brenda Biya's attention.
Cameroon has a history of supporting wackness, one of the reasons why Cameroon music industry may have slow growth rate. We expose some musicians with bad music and weak lyrics in the name of going commercial, but can't deliver on world standard. Take the case of Nyangono Du Sud and Grand Barrack. How Will you Compare
THIS
This
and this Beautiful Piece by Daddy Black Right Here
Conclusively Show Yoh's songs are pure garbage, terrible flow, terrible lyrics, terrible production, terrible fashion. His only contribution to the music industry is his poorly-dressed 90's Hip Hop Style. His lyrics are laughable, his voice is destable and his music content makes no sense. But well, some peoples oppinion may seem differ and will vouch he adds value onto the industry. He is building a fan base who can chill on his songs, an eyesore that would may fade away. We hope he can actually learn how to rap and become a bonafide rap star.