The President of
CAF and FIFA's First Vice President
, "
Ahmad Ahmad
" has been banned for a period of five years
. The Adjudicatory Chamber of the Independent Ethics Committee
sanctions
Ahmad Ahmad
for the non-respect of Articles 15 (Duty of loyalty), art. 20 (Offering and accepting gifts or other benefits) and art. 25 (Abuse of position) of the 2020 edition of the FIFA Code of Ethics, as well as art. 28 (Misappropriation of funds) of the 2018 edition. .
Ahmad Ahmad
  is ejected by
FIFA
(
Federation Internationale Football Association
) and replaced By "
Constant Omari
"
Ahmad Ahmad is accused of embezzlement by the FIFA ethics committee. He who had announced to be re-elected last October for a new term in 2021, has just been suspended by FIFA for a period of 5 years. He has also been fined 200,000 CHF.
He has been replaced by Constant Omari a Congolese football administrator and member of the FIFA Council who will act as interim of this institution in charge of African football.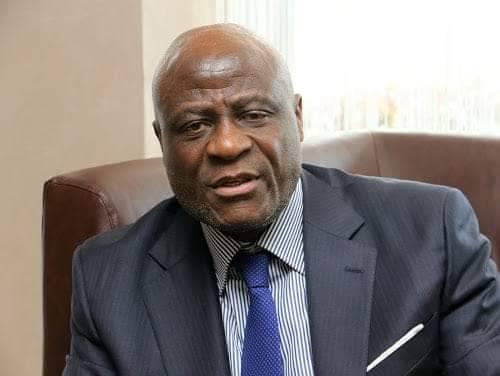 Constant Omari -Interim President
"The terms of the decision were notified to Mr. Ahmad today, the date on which the ban comes into force. In accordance with art. 78 bar. 2 of the FIFA Code of Ethics, the full,
the motivated decision will be notified to Mr. Ahmad in the next 60 days, after which it will be published on legal.fifa.com."