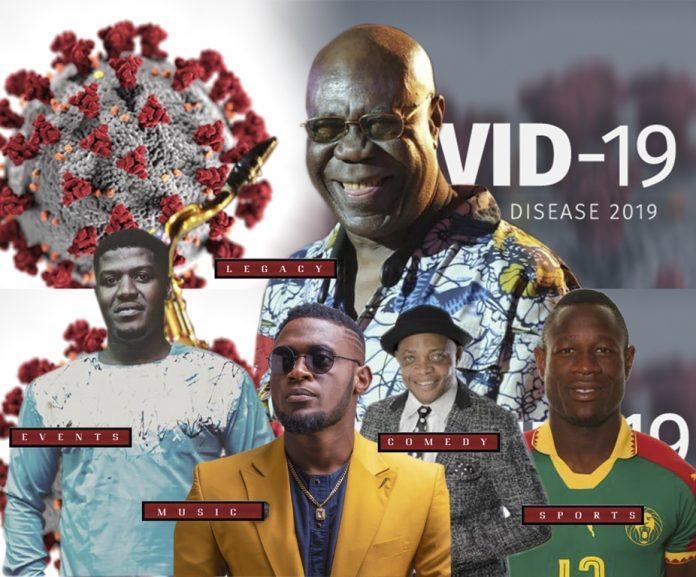 The 2019-20 Coronavirus (COVID-19) pandemic has and continues to spread across the world creating a substantial impact on our entertainment industry. Most notable Cameroonian entertainers like Salatiel, Stephanie Tum, Blanche Bailly, Senior Pastor, etc with international engagements are all forced to cancel such engagements, so as their local engagements. The impact has affected almost all sectors of the entertainment industry including music, film, comedy, events, concerts, etc everything has been canceled and postponed.
World Health Organisation (WHO) recommends "social distancing'' as one of the ways of curtailing the spread of the virus. The Amazing Live of Salatiel in France. According to his team and the event promoters, the cancellation was due to the global pandemic.
Also, Cameroonian and African music icon Manu Dibango lost his life due Covid-19 infection living fans worldwide heartbroken.
Similarly, popular Senior Pastor canceled his well-publicized show – Laughter Heals that was gonna have a special performance from Top Nigerian comedians Gordons and Charles Inojie.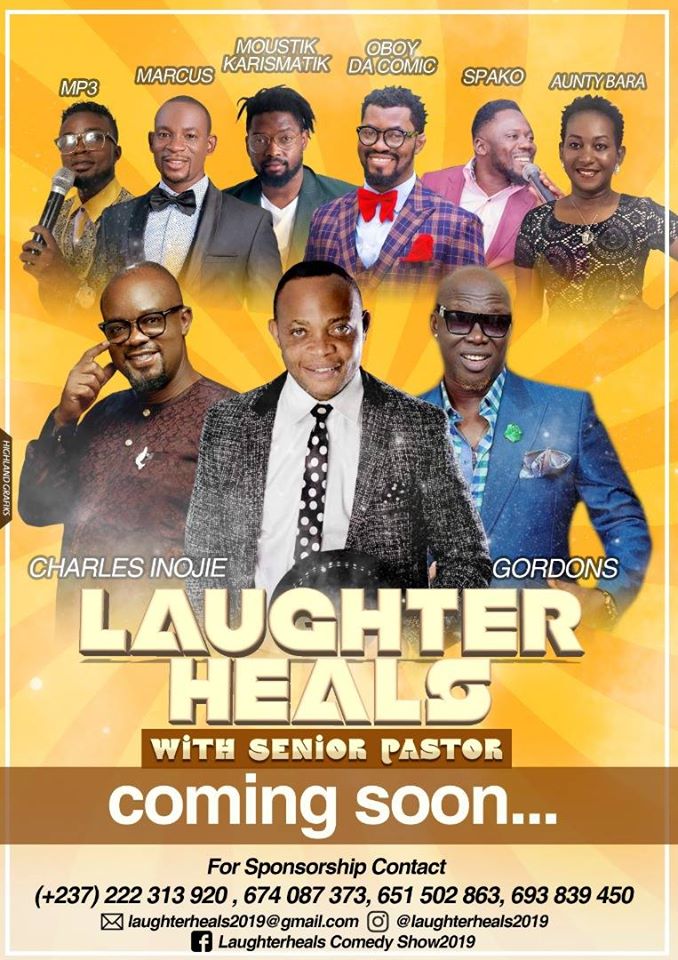 Among the most prominent events to be affected was the Urban Jamz Awards that was slated to take place on the 20th of March but was postponed.
Many top celebrities in Cameroon have urged Cameroonians to adhere to advice by the government, medical experts and stay safe. Social distancing has been one of the major precautions of curbing the virus, and gradually entertainment gatherings are outlawed until the virus is eradicated.
Hopefully, stakeholders can learn from these crises and develop techniques to cope with future similar cases.
As the world awaits the end of social distancing measures, sports, concerts, awards, release Parties,  live events, and entertainment companies have no choice but to pause and look forward — anything but just throwing their hands up.