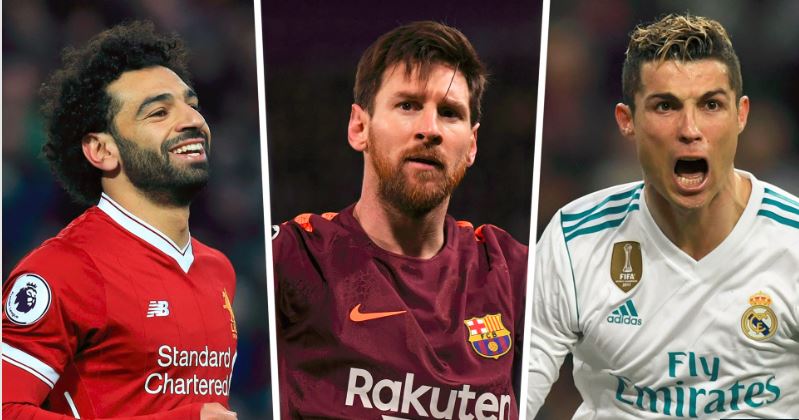 The 2017/18 season has come and gone and over one hundred goals were scored across various leagues in Europe.
These are the highest goalscorers below:
Sergio Aguero (Manchester City) 30 goals in 39 games.
Pierre-Emerick Aubameyang (Borussia Dortmund & Arsenal) 31 goals in 38 games.
Luis Suarez (FC Barcelona) 31 goals in 51 games.
Edinson Cavani (PSG) 40 goals in 48 games.
Harry Kane (Tottenham Hotspur) 41 goals in 48 games.
Robert Lewandowski (Bayern Munich) 41 goals in 48 games.
Ciro Immobile (Lazio) 41 goals in 47 games.
Mohamed Salah (Liverpool) 44 goals in 44 games

Cristiano Ronaldo (Real Madrid) 44 goals in 44 games.

Lionel Messi (Barcelona) 45 goals in 54 games