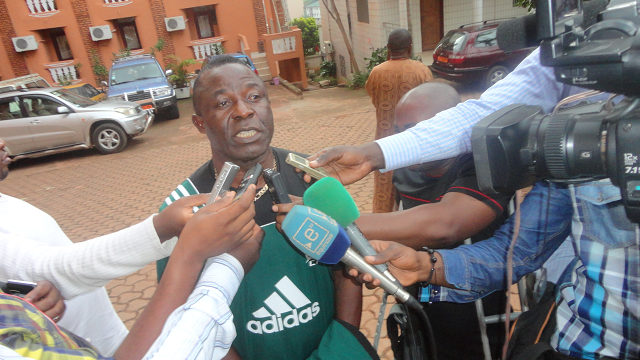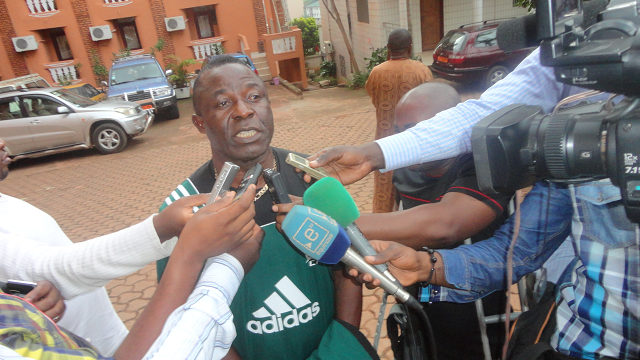 Robert Atah Behazah, Technical Director No. 3 at the Fecafoot Technical Centre  has officially declared his intention to challenge Iya Mohammed as president of the Cameroon Football Federation.
In his plan of action, Behazah intends to stop the construction of the Fecafoot office and use the money to build stadia across the country, reconcile football,  players and players and the public, see to it that youth football is real and not artificial as it is now and reorganize re-amend the text and the electoral code of the federation.
He thinks he has the right profile and though it is difficult to get into the federation, he says 3/4 of the members of the general assembly are behind him.
The electoral process at the Cameroon Football Federation has not yet started, and yet, the chair of the federal authority already carries the passions. Robert Atah, one of its contenders, announced his candidacy for the supreme Fecafoot office last Friday during a press conference in Yaoundé.
Nevertheless, he firmly believes in his eligibility in respect of the preconditions he has set for himself. "I belong to all the trades: I am a coach of training football, I train trainers, I am president of a club (Bome United), I am a founder of an academy … I am clean. I never took five francs at the Fecafoot and I challenge anyone to prove me wrong. So I am the only candidate so the application cannot be recalled, "he gargles.
Atah is a former coach of the indomitable Lionesses, with a strong passion and avid support for sports and it's policies, however, is supported by an action plan which he summarily outlined during this exchange with the press. If he is voted, Robert Atah intends to renovate the sports infrastructure to allow a better practice of football; to organize a truly professional championship because according to him, Professional football in Cameroon still needs to redefined its full meanings of professionalism; he envisions the return to the Indomitable Lions of former great players: "If I take the federation, the first player to come back in the selection will be Eto'o, then Kameni. We will name the Cameroonian coaches to manage our national teams, "said the native of Mbengwi (North-West);
SOURCES: News Du Cameroun, Kila Jisi (Lions4life)