2019 was a great year for both Salatiel, Kameni and Aveiro Djess as these three Cameroonian music stars have both dominated the music proceedings in Cameroon within the year.
In 2019 we withness These three become some of the most talked-about Cameroonian music stars this year as well as the music stars that have achieved the most, plainly with their music.
Critiqsite.com comes through with this list to highlight why we think these three Made 2019 cooler. Readers will decide who is crowned 'Critiqsite Musician Of the Year 2019'
3. Aveiro Djess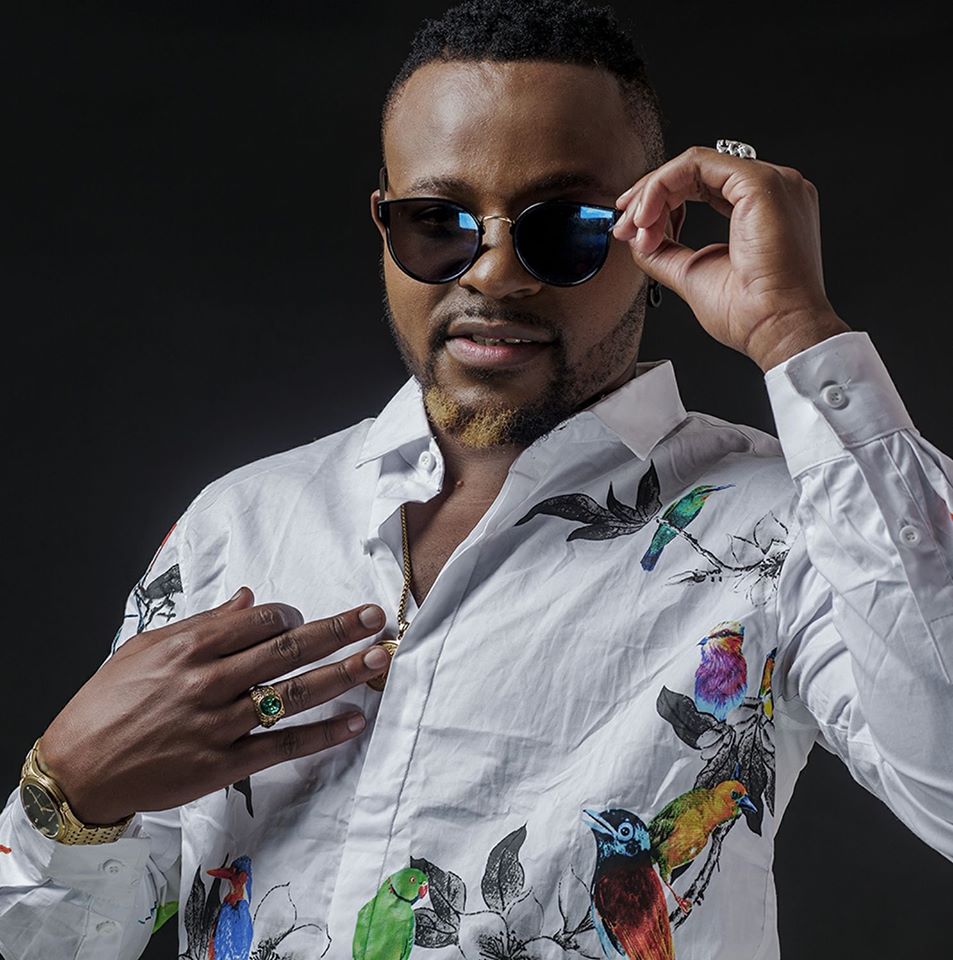 Though most may think he is a newbie in the Cameroon music scene, Aveiro Djess has been doing it for long and it was just until the release of his massive hit single, "Rambo" which turned out to be a massive force in 2019 due to its unique dance style, massive acceptance and unrivaled influence on Djs in Cameroon. A typical Franco Dance beast of a record went viral in all drinking sports and dance arena with over 1.4 Million views on YouTube, Aveiro Djess proceeded to drop "Eyee" which resonated with music lovers and is doing well in its own huge way.
Ok, Lemme Summerise this,
if 2015 – 2016 Had "Coller la Petit by Franko,
2017 -2018 Had ' Ca Sort Comme Sa Sort By Maahlox
then 2019 to 2020 will Have Rambo by Aveiro Djess.
You Get the Picture?
After "Rambo," Aveiro Djess moved-on to dropping another massive single; "Eyee"  in Early October 2019 which till now still does well with music fans. With no signs of weakness shown, he went on to win Male Revelation of the year at the 2019 Balafon Music Awards. Rambo has got Eto'o and other prominent soccer players dancing and Aveiro Djess ended his 2019 in style by headlining all major end of year concerts. Eto'o & Friends, Show By Orange, UJAMS Freestyle Party Etc. all in 2019. Well, Rambo is still trending and 2020 looks like an even brighter year for the star
Watch/Download Aveiro Djess – Rambo
Watch/Download Aveiro Djess – Rambo
2. Kameni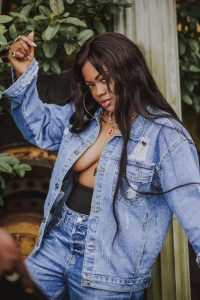 If there is one thing Mr. Leo is proud of, it is the fact that He is succeeding with Kameni. She Just came into the mainstream music scene and in the twinkle, an eye garnered herself a huge Fan base, supporters, lovers, and fame. Though she has been active underground, well known for her dope music covers, and tomboy outfits. it was just until 2019 that she delved into the mainstream music industry after signing with Mr. Leo's Label Lionn Production and making her debut with 'BOSS'. An Intriguing single that aired on TV channels, radio stations and widely danced in parties and clubs.
Together with label mates Mr. Leo and Gomez, they released "Soulevez" in July but it was until she released her 2nd solo single of the year ' Nayo Nayo" that took the Cameroon music Industry by Storm.
Just in a space of one year, the singer has done numerous shows, headline major end of year concerts, win Best Female revelation of the year 2019.
Every Cameroonian music Lover will agree that Kameni is raw talent and certainly one of the best female musicians in Cameroon 2019.
1. Salatiel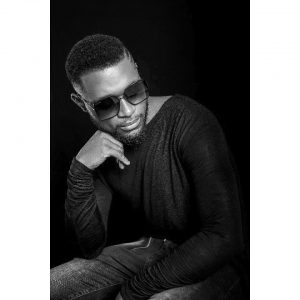 He is one of the Kings of Cameroon Afropop and over the years has worked tirelessly to make his mark in Cameroon Music Industry. He is highly ranked as an Experienced Songwriter, Singer, and Sound Engineer.
2019 was Salatiel's best Year since his career so far.  It is clear that his 2019 Debut Anita dominated the Cameroonian Music industry. Over 7.2 Million Views on Youtube. His music style, professionalism, relatable lyrics, etc have won him fans and accolades nationally. Not forgetting that he got his big break by becoming one of the few African Artists to feature on Beyonce's Critically acclaimed Album, in the song Water. This feat is one of the most talked topics in Cameroon this past year 2019 and Salatiel on a rare interview acknowledged the fact that the check he received from this international collaboration is bigger than all this combined past income… So we could imagine thousands of Dollars. I mean, just the fact that Salatiel featured on that Album he deserved to be Artist of the year 2019 in Cameroon.
He continued 2019 by releasing his debut album "AFRICA REPRESENTED" with hit singles like Ayagayo. The Album is composed of nine singles which include:
Africa Represented,
Free,
Ayagoya (Good times), Kilimanjaro,
Fire in the mountain,
The Good life,
Warriors,
Take me Home,
Water remix.
His Songs are still thrillers in weddings, clubs, and events nationally. Amazing Concert performances are not left out in the accomplishment of the singer. One Can undoubtedly say Salatiel is a household name in Cameroon. 2020 is even gonna be better
Watch/Download Anita By Salatiel
Download/Watch Salatiel  AYAGAYO 
So Conclusively answer this important question; Aveiro Djess Vs Kameni Vs Salatiel – Who Deserves 2019 Cameroonian Artiste Of The Year?