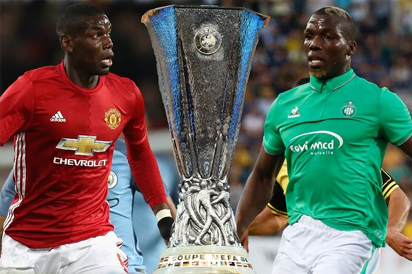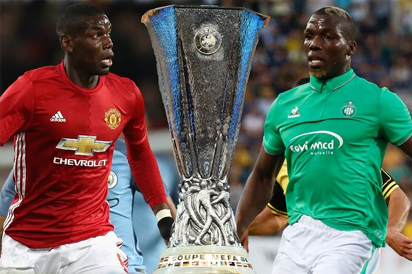 A family football story born on the pitches of Paris's eastern suburbs arrives at Old Trafford on Thursday as brothers Paul and Florentin Pogba face off in the Europa League.
The two Pogbas' lives have veered in different directions since their childhood scraps on a synthetic pitch in Roissy-en-Brie, 24 kilometers (15 miles) from the center of the French capital.
Paul, 23 and capped 44 times by France, is the world's most expensive footballer following his return to Manchester United from Juventus for a fee of £89.3 million ($111 million, 105.2 million euros).
Florentin, 26, opted to represent Guinea at international level and has an estimated transfer value of three million euros according to the respected Transfermarkt website.
United are the richest club in the world. Saint-Etienne is not even the richest club in the Auvergne-Rhone-Alpes region, where Lyon is the local powerhouse.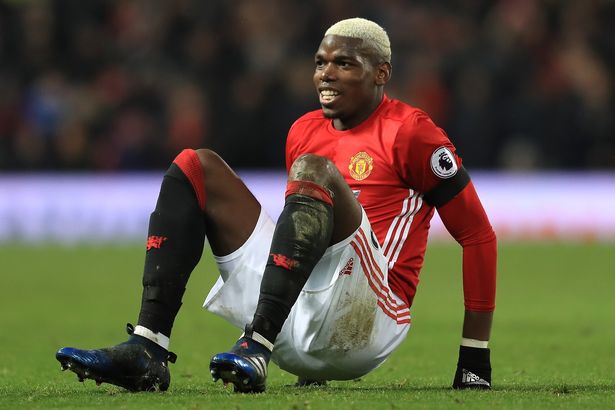 Florentin has become accustomed to watching his little brother win from afar and the chances are he will have an opportunity to do so up close in Thursday's last 32 first leg.
Saint-Etienne may be fifth in Ligue 1 and United sixth in the Premier League, but Jose Mourinho's star-studded team have gone 16 league games without defeat.
It will be up to Florentin and his team-mates to try to prevent United settling into a rhythm that is often set by Paul's driving runs and passes to Zlatan Ibrahimovic.
Florentin has not been a regular starter this season, but in recent weeks Saint-Etienne coach Christophe Galtier has found a place for him at left-back. With Paul playing in central midfield, their paths may not cross too often, but with both players comfortably over six feet tall (183 centimeters), any clashes could be seismic.