It is now confirmed, the young talented cameroonian rapper Sojip has just been hired as an artist of the independent production label Big Dreams Entertainment, which has already brought a singular touch to the development of Cameroon's music industry, by managing the careers of LOCKO, KO C and KRYS M.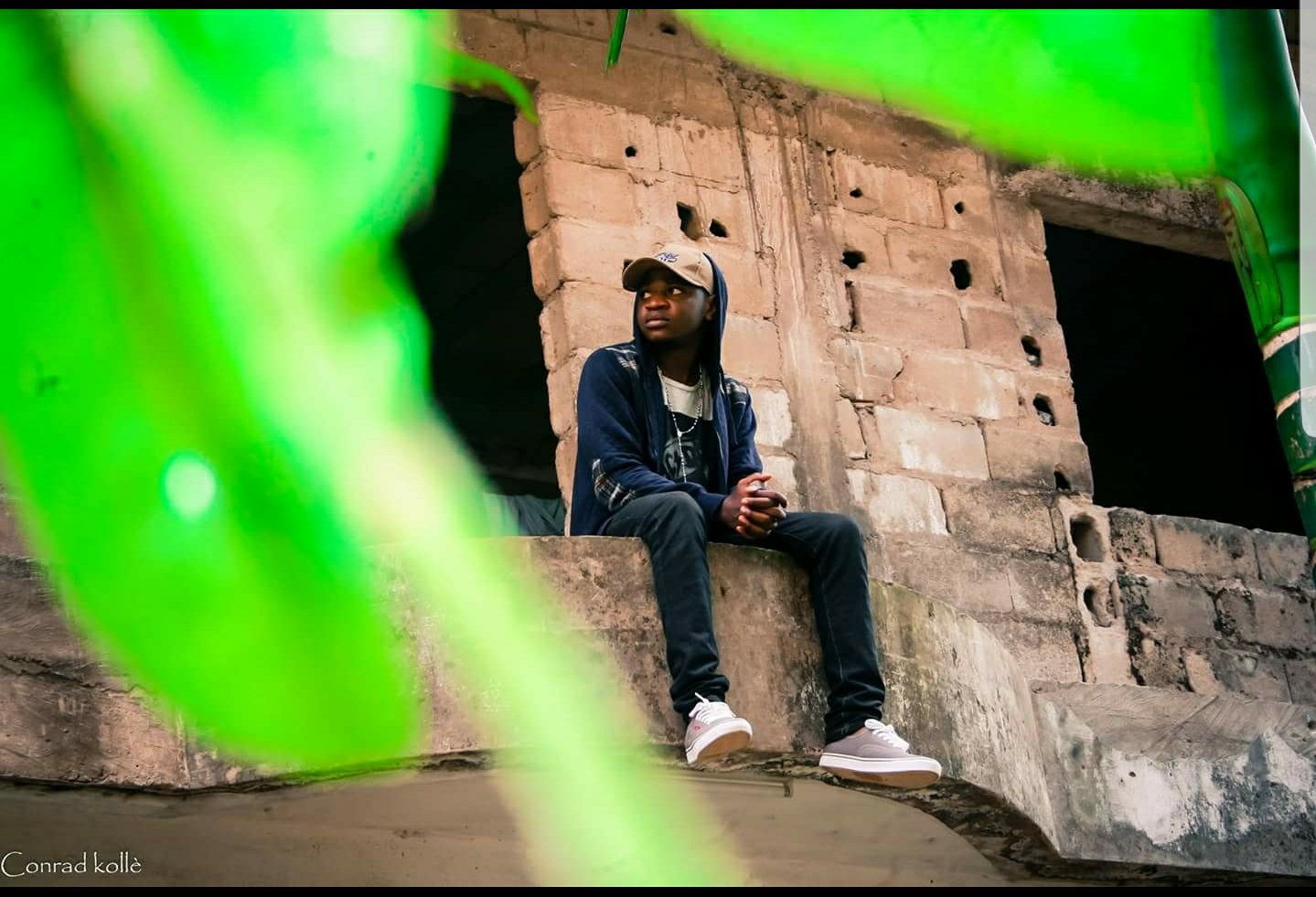 This promising collaboration between one of the most influential artists' production labels in
Francophone Africa and the rapper With sharp punchlines, Will enhance the talent Of SOJIP
With Helium protect the group in which he has evolved and solo through remarkable freestyles as "Lettre a mon Ex" the remix of or the single "Devil ney Di Sleep" or the single "Ca Vien du Du Kwatta ", Sojip has been able to imprint its brand in the Hip Hop landscape in Cameroon, With a powerful flow, a simple. imaginative and striking writing on the realities Of everyday life. Assets that make him a safe bet whose Star only wants to shine stronger.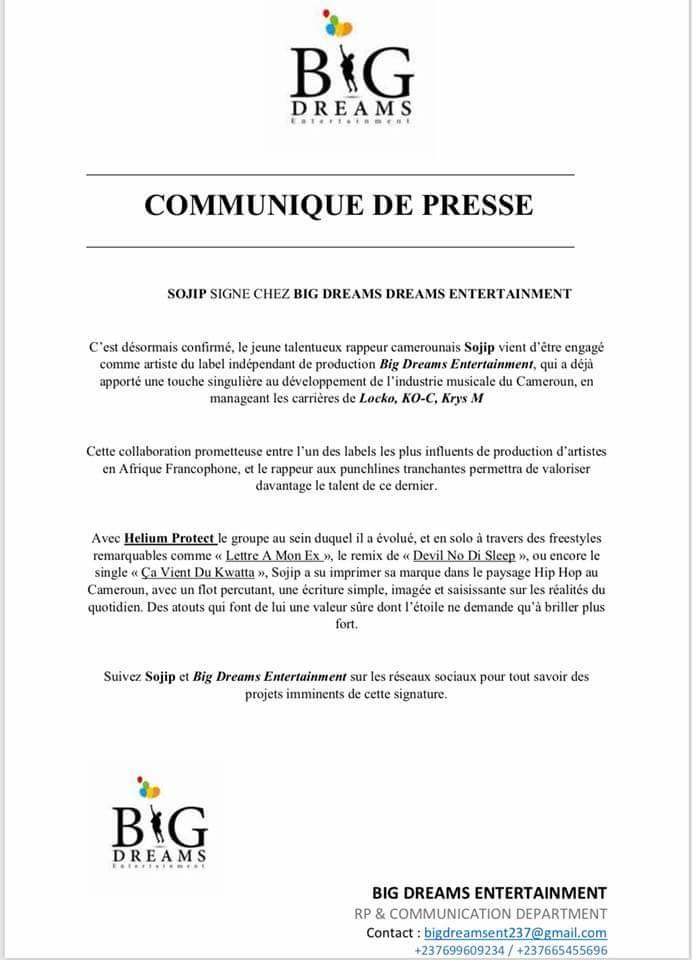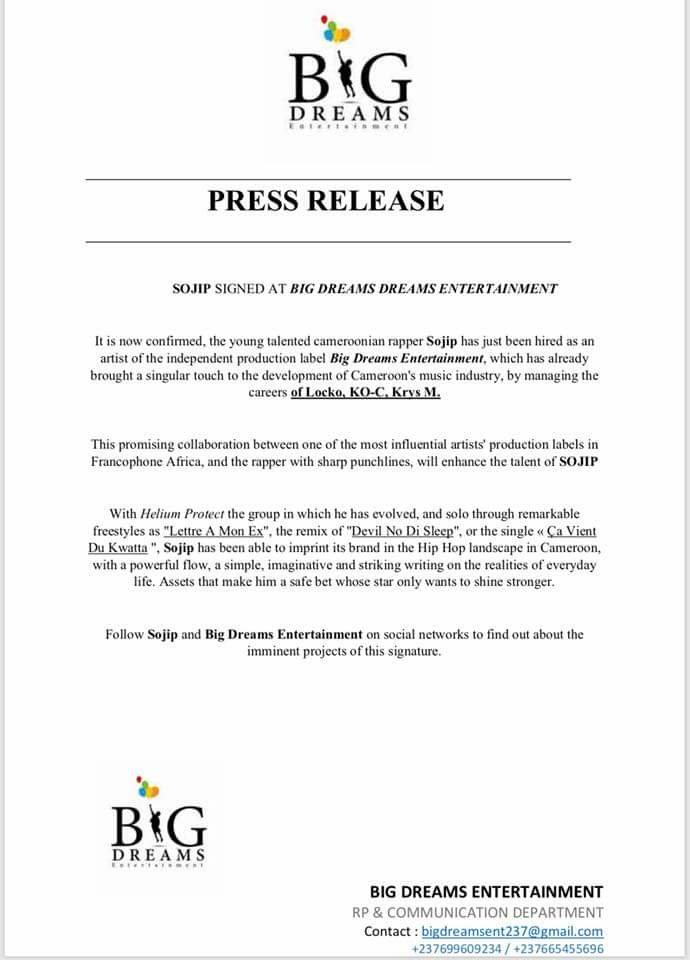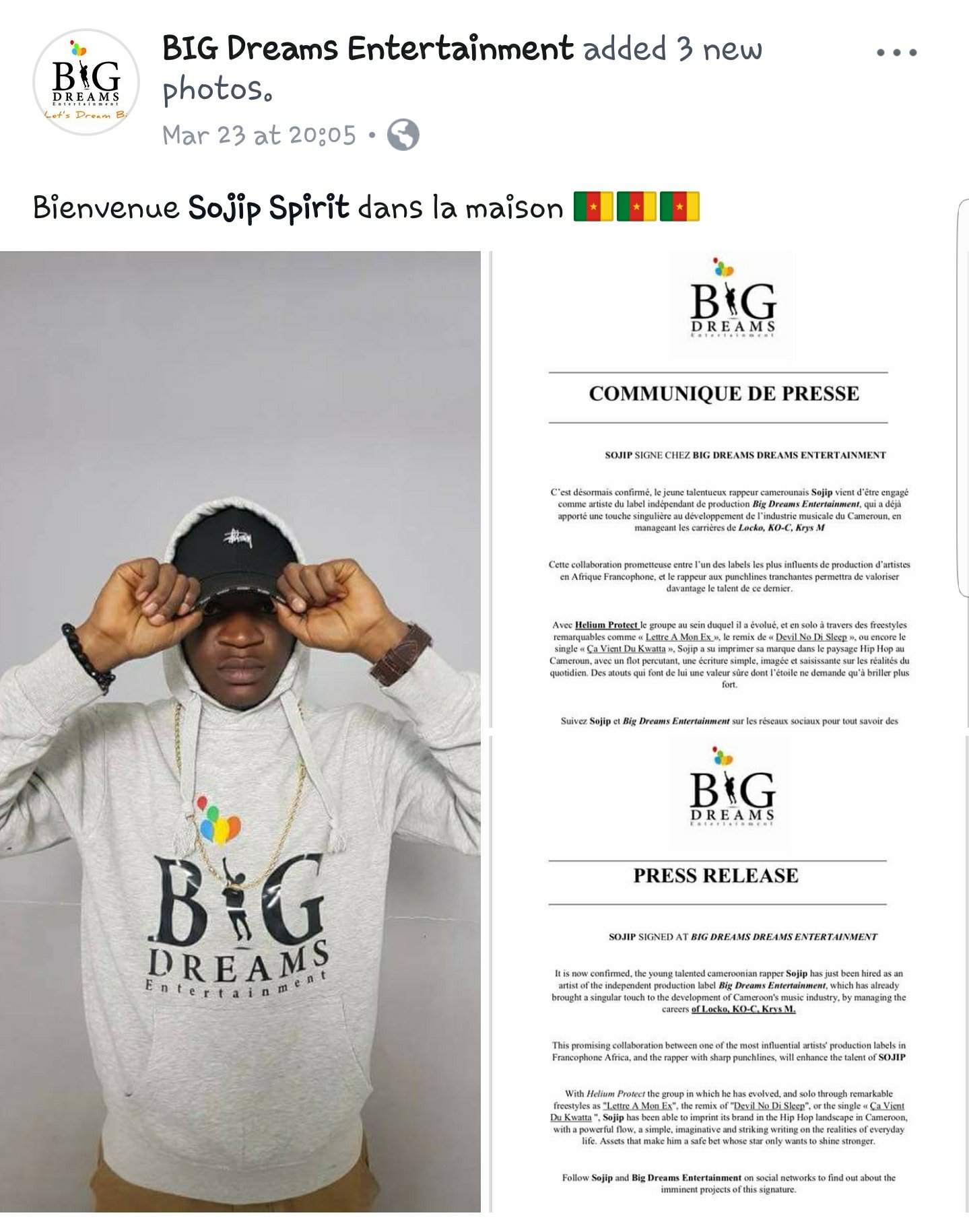 Follow Sojip and Big Dreams Entertainment on social networks to find out about the imminent projects of this signature.