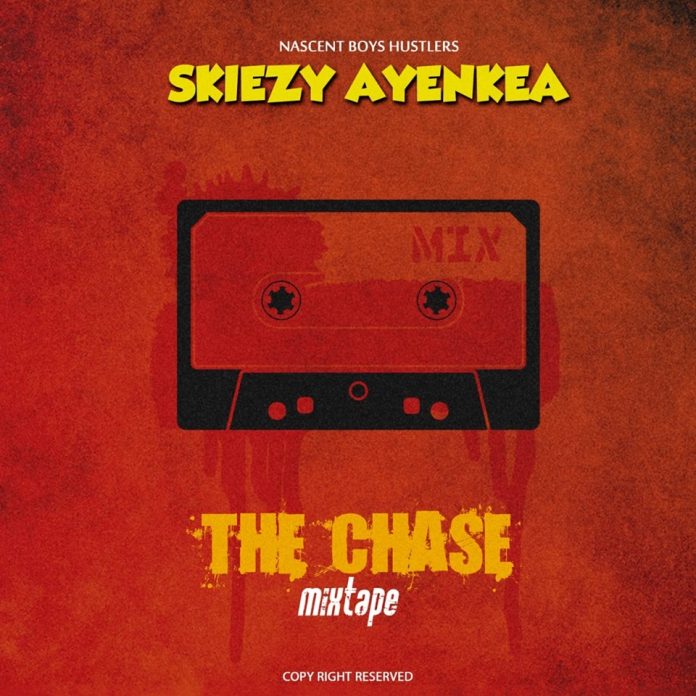 This work contains some of the best of Skiezy Ayenkea's work in recent years as he delivers his trademark lyrical style on new sounds with a fresh Afropop and RnB twist.
The – The Chase Mixtape by respected Cameroonian rapper Skiezy Ayenkea is here. The EP contains 8 blazing tracks, and it features talented artistes such as MC Neillex, Slim, Young Holiday, King Roy, Gozai, Ice Bones and DK.
Producers who contributed to the 'The Chase Mixtape' are Method J, DUB, Salatiel, Deejay Glenny, Nkeng Mixed, DJ Cliff, DK, Dj Knorry, Dijay Karl, Sango Le Drae
The Chase mixtape Ep recounts the journey and steadfastness of the artiste to his course. The artiste does not only entertain but he informs and educates.The artiste is about practicing what he preaches reason why the mixtape Ep is about promoting Kamer artiste and the sound engineers who are doing an incredible Job. Instead of using other instrumentals from artiste of other countries when we have good artiste here with good instrumentals from good sound engineers. He posited in the past that when we do that we indirectly promote their own industry meanwhile we got ours to build. He also raised the prob of artiste not making their instrumentals available and till now that is not a practice cuz he was forced to go inbox and request for some of their instrumentals… Some gave and others didn't any ha!!