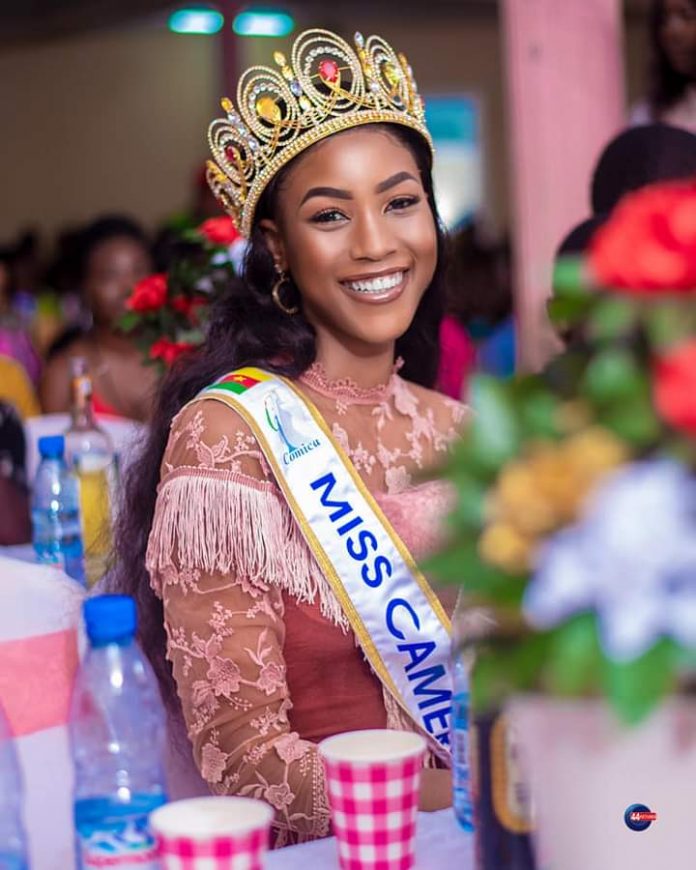 In an effort to reduce unemployment, Miss Cameroon 2020 – Audrey Nabila Monkam has launched an initiative to train two young girls on the production, branding and marketing of cosmetic products.
Such products include hair conditioner, hair cream, hair shampoo, body butters, body oil, hand sanitizer, and shower gel. The training which is free for the two selected girls will begin in Buea at the Institute of Technology this Saturday, September 26, 2020.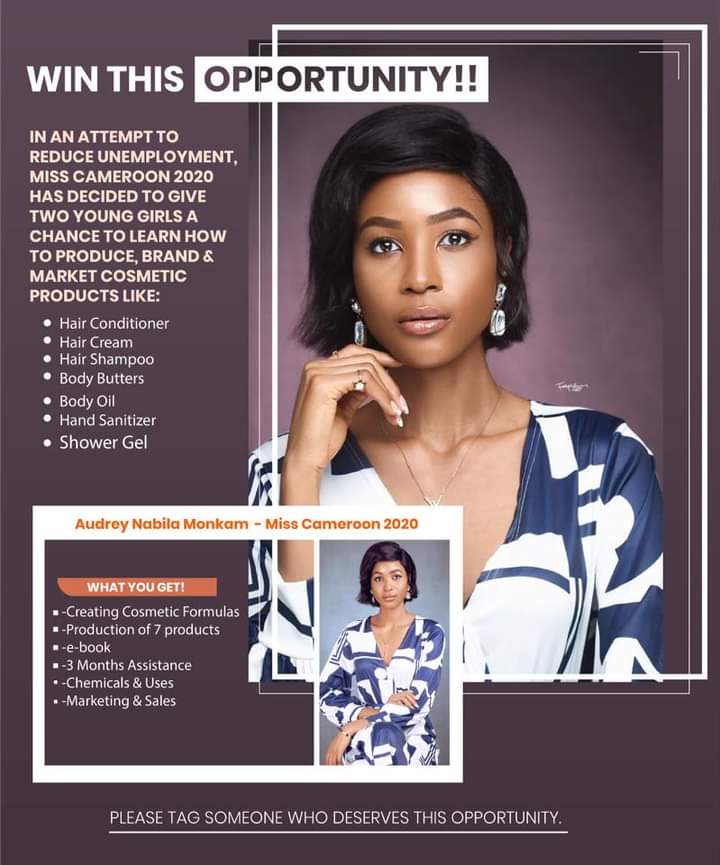 At the end of the training, participants will get formulas on creating cosmetic products and will be able to produce all seven products. And there is more, they will also get an ebook, assistance for a period of three months as well as chemicals and their uses. The training will also target marketing and sales.
The two girls have been selected through a Facebook post containing the announcement of the opportunity on the official Miss Cameroon Facebook page. To win, all they had to do was to share the post, tag their friends to mention them, and use the hashtags #misscameroun #misscameroon2020 #audreymonkam
This is just one of the many initiatives 25-year-old Audrey Nabila Monkam who hails from Bali Nyonga in the North West region, has undertaken since she was crowned Miss Cameroon 2020 in December 2019. Not long ago, at the peak of the coronavirus pandemic, she and her team led a campaign to sensitize and hand out personal protective equipment and food in churches and neighborhoods.