Hood Breed Entertainment Rapper Flyhabit who has been in the Rap game for over a decade (previously known by the moniker Xclusif) dishes out a 7-track extended play (EP) titled, "EXPRESSION – (Vol 1)".
The Cameroonian emcee who is also a music producer and sound engineer has been releasing a series of freestyles to keep his fans engaged.
The 7 Track EP features just one artist. The talented Dready Christ who has had a long working relationship with Flyhabit. Dready Christ features in one of the EP's hit singles – All Ting Set and the Bonus track – Miles 2 Cover.
Producers of these projects include Flyhabit himself under the moniker TheHABEAT, Waxy Mr. Producer, Koh Koh Boy, A.J BEats, Dj Knory. EXPRESSION EP is mixed Mastered by Obidy Style & Slim Beats.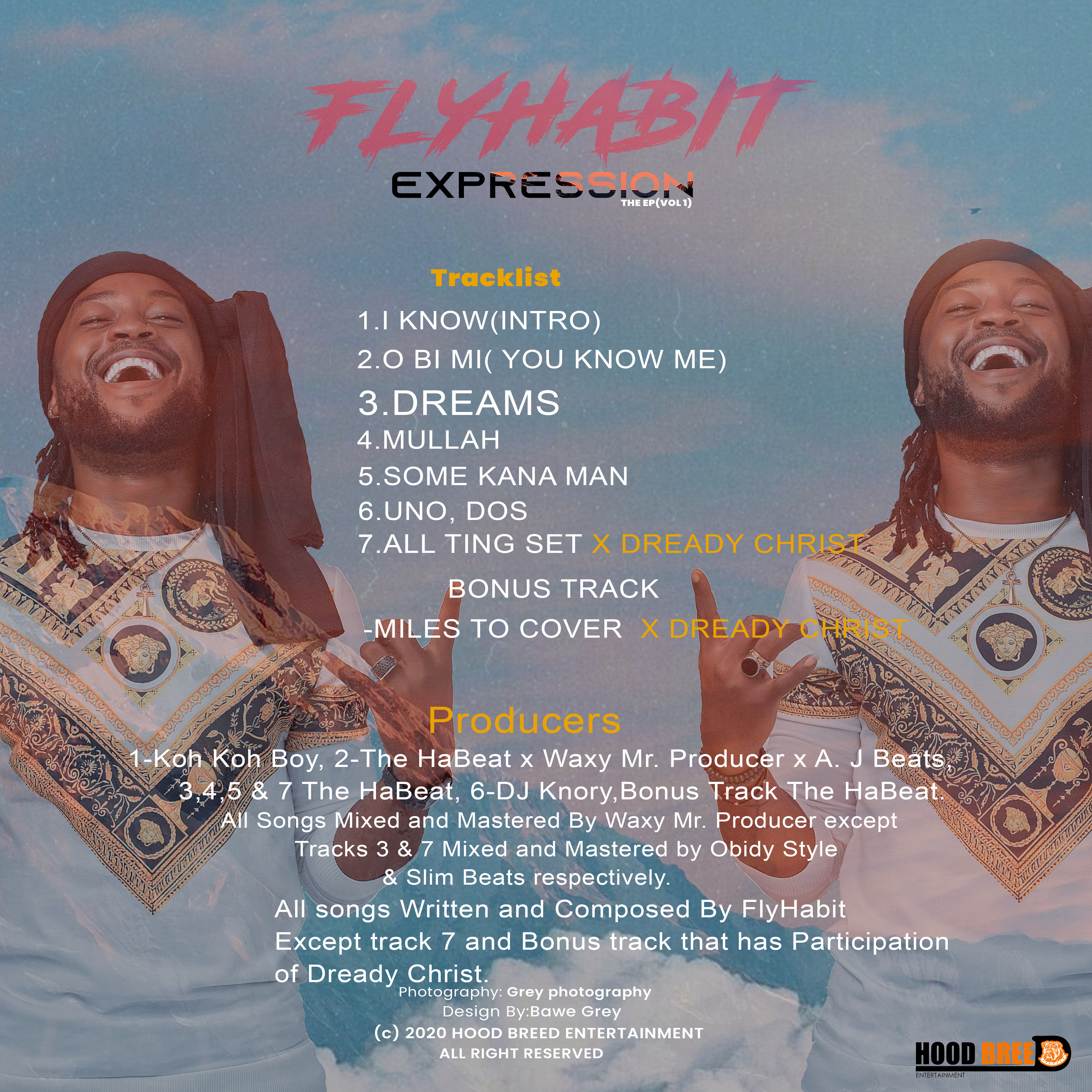 Check it out below and share your thoughts.
Free Streaming Link:
Free Download Link:
Follow Flyhabit on Social Media Via
Twitter: @flyhabit
IG: @flyhabit
FB: @flyhabitofficial