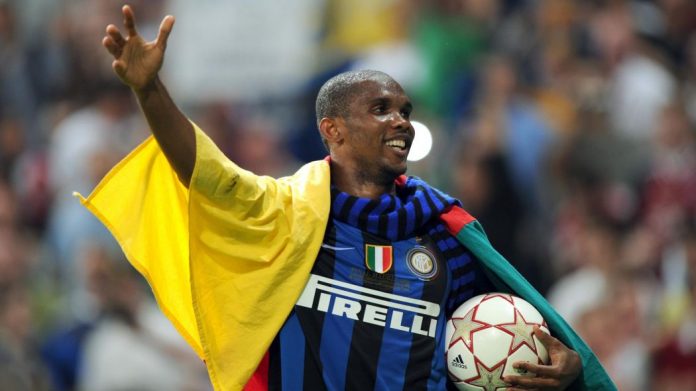 "Probably the best coach in the world", and often referred to as the Special One, Mourinho believes Samuel Eto'o deserved the the prestigious award Ballon d'Or.
The 38-year-old retired from professional football recently and played three champions league finals, winning two with Barcelona and scoring in both finals. He also won one champions league at Inter and won many league titles and the AFCON twice.
"He was the best striker in the world for several years and I think he deserved a Ballon d'Or but these are things out of our control."
He sacrificed himself for the team and played at the position to ensure we win, and was a great individual player but was always a team player. He was always giving everything he could for his team to be successful. He is a trophy winner. He won all the important competitions and he had a very phenomenal career.
Samuel Eto'o for played for 13 clubs in six countries and scored an unprecedented 56 goals in 118 appearances for Cameroon has stated that he is taking time off the game to spend time with his family and consider his future.
Eto'o was named Africa's best player four times and finished third in the Fifa World Player of the Year award in 2005.
Source: bbc.com, goal.com