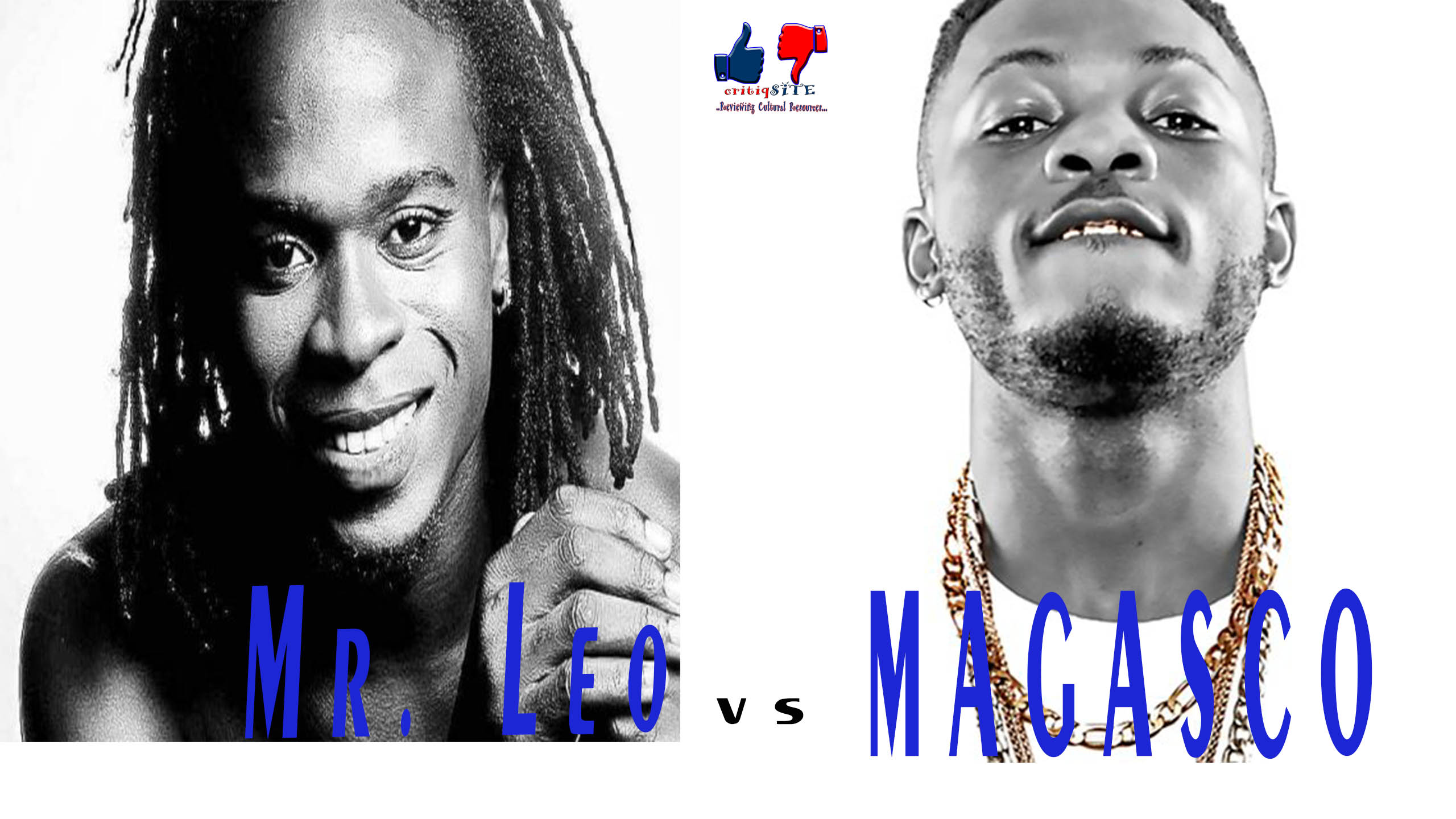 Magasco and Mr. Leo are considered by most as one of the biggest music artists in Cameroon at the moment. With hits after hits, sold-out shows across the Cameroon, chart topping singles, airplay and club bangers, the duo are creating monstrous impact in the Cameroonian Music Industry.
Another advantage that the duo has going for them is their relatively young age. Both in their twenties, they have both been enjoying the limelight over a year now (Magasco for one has been on top of his game for almost four years).
However, questions that roam our minds are:-
Are They, Friends?
Who pockets more in terms of income?
Who has a better record deal?
Who has more hits?
Who is more international?
Who's Gonna Win An International Award (MTV, AFRIMMA etc)?
Who has got what it takes to stay Untop the list until the end of Year?
Who is more influential and inspiring?
Are They competitors in the music Industry?
Are They Friends?
They started out with their own musical ambitions and started getting bigger and now they have become real superstars in Cameroon. They both originate from the North West region. Magasco Signed Under Empire Records based in Douala while Mr. Leo signed under Alphabetter Records based in Buea.
Magasco's hits include Lineloba, Wule Bang Bang, Fine Boy, and Recently Bella etc
Mr. Leo's Hits include On Vas Gerrer, Kemayo, Jamais,  and recently C'est Faux etc
Bella Was released Just few days ago and already Has above 14.000 Views on Youtube
Views on Youtube
watch Below
C'est Faux Was released about four four months ago and already have above 700.000 views on Youtube
Watch below
These two have both have tour overseas i.e. In Europe and North America (Mr. Leo performed in Canda, whereas Magasco has performed in the USA)
These Two are definitely big machines with incredible talents that have shaped the way the world looks at Cameroon Afropop. Their outputs are always successful, distinctively creative in their own ways. The heavy weights of Cameroon entertainment, these guys create goose bumps with their musical prowess.
One word for them "SUPERSTARS"
Social Media: 
Mr. Leo: Facebook ———> 122.016 Likes
Instagram ———-> 35.400 Followers
Twitter ————–> 5.041 Followers
Magasco: Facebook——–> 43.384 Likes
Instagram ——–>50.600 Followers
Twitter ————-> 9.027 Followers
————————–
Critique's Votes
---
Mr. Leos Best Work So Far is  Jamais Jamais (Produced By Akwandor and Video Directed By Dr. Nkeng Stephens). Video released in Late 2016 and has over 4.666.000 views on Youtube
His Breakthrough Song is "On Vas Gerrer" (Produced By Salatiel and Video Directed By Adah Akenji).  The Video was released in late 2015 and has over 2.000.000 views on Youtube.
——————————————————————————
Magasco's Best Work So Far is Wule Bang Bang (Produced by Dijay Pazzo and Video Directed by NS Pictures). Video released in late 2015 and have over 1.000.000 Views on youtube. Watch below
His Breakthrough Song is  "LineLoba" (Produced by Dijay Pazzo and Video Directed by February 16th). The video was released in 2012 and has over 132.000 views on youtube. Watch Below
NB: We are not comparing these two in any way, we are just highlighting their musical journey and their best work so far according to our year of observation of their work in music. So in no way we are generating any negative comparisons between these two. They deserve respect and recognition.
Next Week (Daphne Vs Reniss)