Francis Ngannou returned home to celebrate the UFC victory with his loved ones, he was received at the Douala Internation Airport on the 26th of April 2021 by hosts of Cameroonians who are amazed at his brazen achievements recently. Cameroonian Francis Ngannou is the first African  Ultimate Fighting Champion (UFC) who won the American Mixed Martial Arts League heavyweight title. He emerges victorious by knocking his opponent Stipe Miocic within six minutes of fighting and a devastating second-round knockout that saw him emerging as the first African to hold that title ever.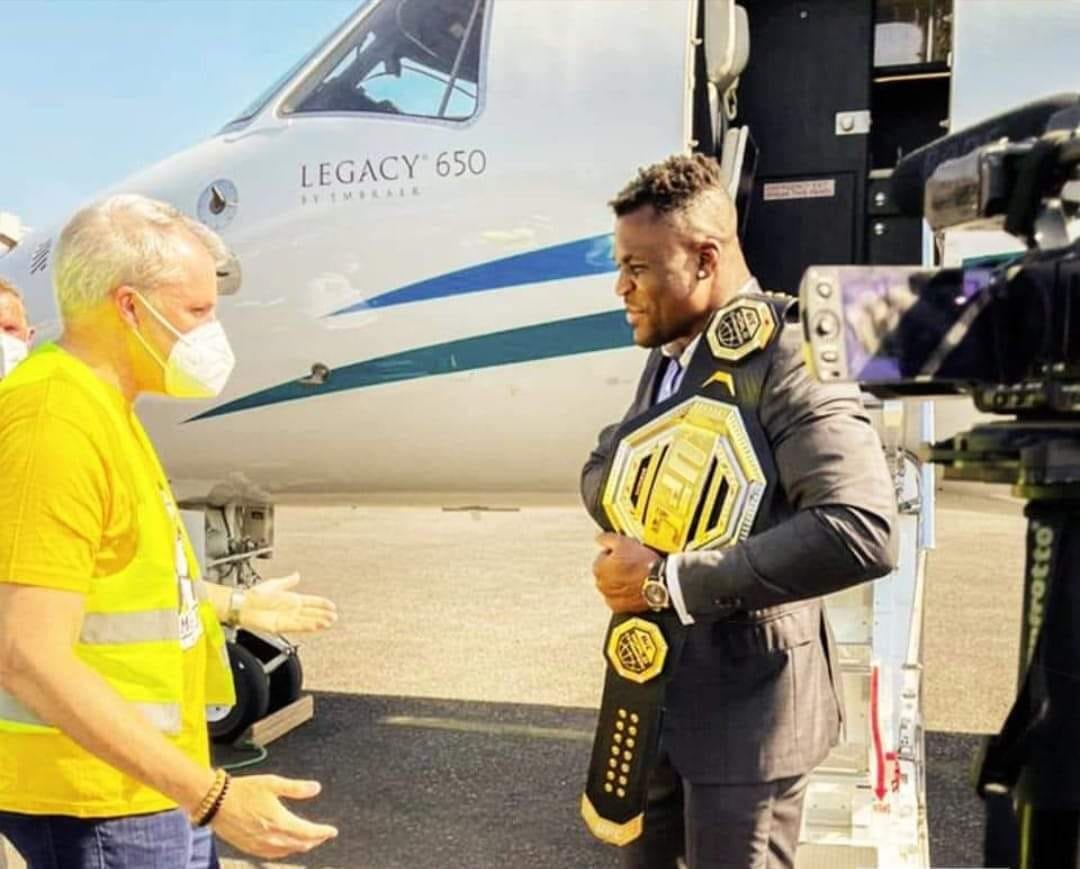 The 34-year old Francis Ngannou on a hillus holding his Mixed Martial Art belt waved at the excited crowd with a broad smile heading to the Governor of the Littoral Region office where he was received by the Governor Samuel Dieudonne Ivaha Diboa who describe Francis Ngannou as a brave and patriotic young Cameroonian that will brilliantly fly high the flag of Cameroon at the international level.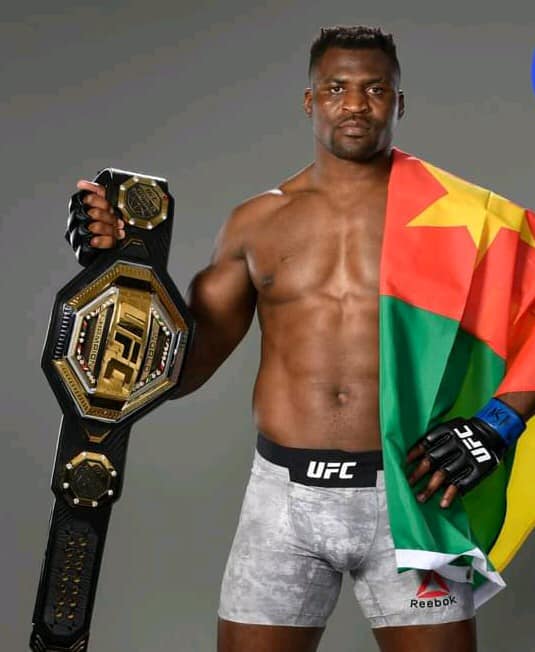 As Cameroonians and Administrators came out in their numbers to welcome the legend described as a national hero, respecting Covid 19 measures. After which he had a tour around the city of Douala, Francis Ngannou will later present the trophy to his people at his native village Batie in the western region where he manages the Francis Ngannou Foundation aimed at empowering young dreams through professional training and access to gyms and facilities.