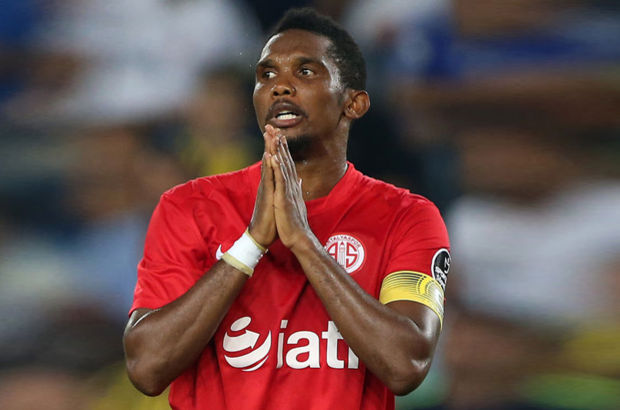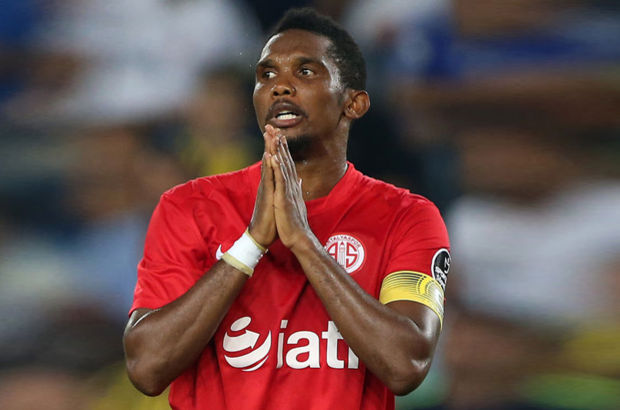 French Football team Marseille have turned down the opportunity to sign 36-year-old Cameroonian centre forward Samuel Eto'o,
The Antalyaspor striker was offered to Marseille on a two-year-contract with a salary worth €4m a year.
In search of an attacker, club of Olympique de Marseille has just abandoned the track of Cameroonian striker Samuel Eto'o whose wage claims were deemed too high.
Samuel Eto'o will not join Olympique de Marseille this season. While the French club is looking for a world-class striker since the departure of Bafetimbi Gomis, the Cameroonian roads have just closed after the latter has unveiled his wage claims.
The Turkish team leader of Antalya Sport, who is at the end of his career, demanded a contract of 2 years minimum, with an annual salary of 4 Million Euros. Almost a million Euro difference with the club's highest paid, Luiz Gustavo, paid 3, 3 million euros per year. These conditions did not match with the Olympians search who finally chose to back out of the deal to sign Samuel Eto'o who scored 38 goals in 61 appearances in Süper Lig since his arrival in Antalyaspor in 2015. That is so much for a player of his age longevity.
Sources: Mercato, Journal Du Cameroun