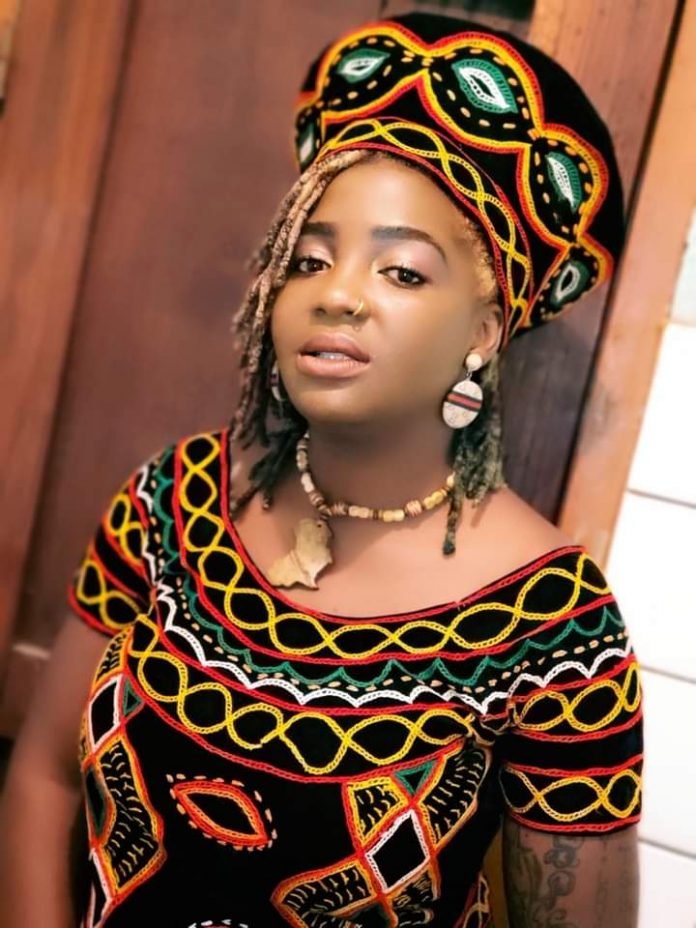 Tilla Tafari is a Female rapper WHO was signed under one of the most influential record labelS in Cameroon named "NewBell Music".
Back in the years ago, this record label created by Ndukong Godlove mostly known as Jovi le monstre signed many talents in different fields of music: Pascal, Tatah, Tilla as rappers, Shey as a singer and Kiloh as sound engineer. They released some very appreciated musical projects under Newbell. We remember songs like "Country Boy", "Pantana", "positioning", "check sense", Kankwe Chap, which were street's anthems. But the adventure brutally ended as all those guys left NewBell Music is critical conditions, till some of them started beefing their mentor Jovi, the "Mbokogod".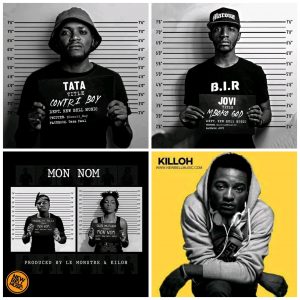 Tilla has never spoken a word about how things really went in Yaounde, she never publicly explained the real reasons why she left Jovi's Label till this afternoon where, during a live session on her Facebook page,  she shot real bullet over all his former mates. She said she just needed to take things out of her chest because it's part of the healing process. She did not only start talking about NewBell, she first sent Askia love and positivity as they both becoming mothers. About the story reported on social media months ago where thieves people attacked her and Mami Bakala Askia took care of her, she slept at her place in Limbe, Tilla Tafari said it was true, but she has suspicious over Askia planning all the aggression. She clearly explained that the robbers did not attack Askia and another fact is that Ma'a Njungi (Askia) went out the same night leaving her alone in the house. Tilla the Godmother also catched a conversation on Askia's phone where she was talking bad about her. That's couple things which made her take her distance from Askia.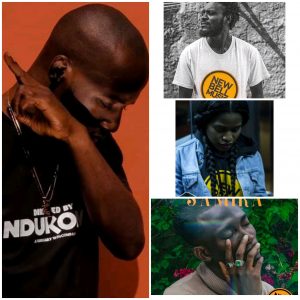 Talking about NewBell Music (Pascal, Tatah, Shey, Reniss), she wondered how Pascal fit ignored Kiloh's death when Kiloh was the person who produced his most successful song "check sense".  According to her, when Kiloh died, NBO a young rapper who were really close to Area Killer (Kiloh), texted Jovi, Sulljah (Jovi's manager), Reniss, Sulljah replied the same day, Reniss 2days later and Jovi only after they burried Kiloh.
"Me am like I don't really understand Jovi, NBO wrote him for Kiloh's royalties, he said he doesn't owe NBO nothing (…) He's talking about family, we're not family because family no treat family people so (…) Me I b dey ngola I b d ya bad, Kankwe chap was buzzing, he tell me say I must get 5000 downloads for he to buy me smart phone, but after one week I checked it was already 3500 downloads till today i nova get that phone . Highest money wey Jovi don ever sent me na 25000frs. (…) Even that thing wey you talk say we're family, there's some direspect you cannot tolerate meanwhile you're doing that, you're taking bread off my table, you're taking food off my mouth (…) Respect is reciprocal".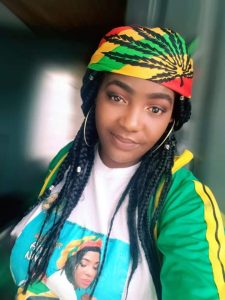 Godmother also said she sacrificed so many things before she joined NewBell Music:
_She won American lottery, but Jovi told her "Tu pars chercher quoi là-bas ? Il y'a quoi là-bas ? On peut travailler l'argent ici, il y'a l'argent", so she cancelled her journey to America because she believed in the dream sold to her by Jovi, she wanted to create something for the future generation. She precised she's not the one who chased Jovi, it's instead Jovi who chased her that moment when she was buzzing with "fire burn them" and "Remote control".
_Pitt. baccardi wanted to sign her under Empire, she refused because she believed in Jovi.
To conclude that live which last 30minutes, she pleaded for Ndukong Godlove to channel Kiloh's royalties to his family.