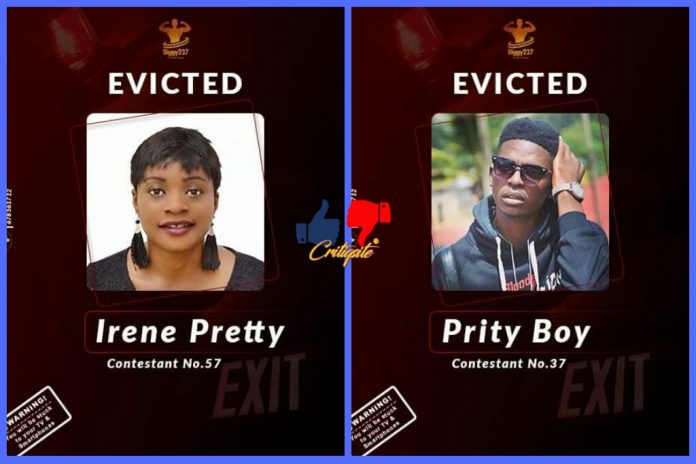 Biggy 237 housemates, Irene Pretty and Prity Boy have been evicted from the Biggy 237 reality tv show. They got evicted during the 6th live eviction show on Saturday night.
This week, 9 housemates; Brown Popsy, Bacha Blanche, Mc Claire, Abby, Prity Boy, Achiri Victor and Irene Pretty were put up for possible eviction after playing a nomination game. Unfortunately for Prity Boy and Irene, they were among the three housemates with the least number of votes this week and that meant their journey on the show had come to end.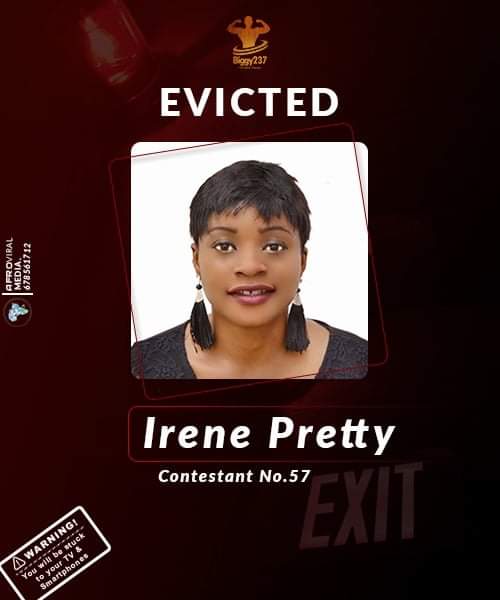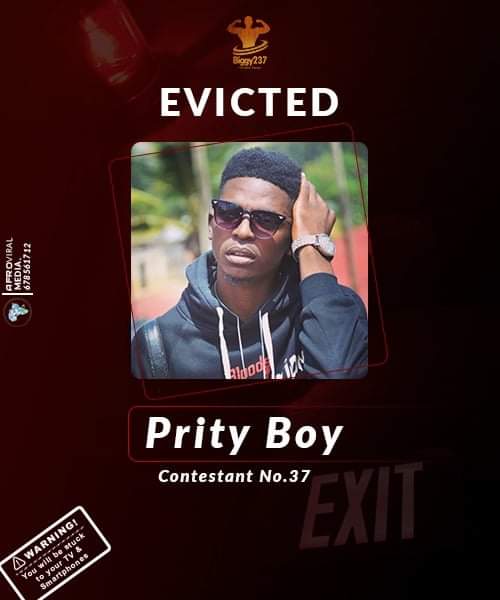 Abby who was bottom on the voting poll this week had already been disqualified earlier on the same Saturday for displaying gross disrespect to Biggy and the Biggy 237 rules.
Bacha Blanche who has not been up for several weeks emerged as 1st top-rated housemate this week ahead of some of the season's favorites Brown Popsy and Achiri Victor.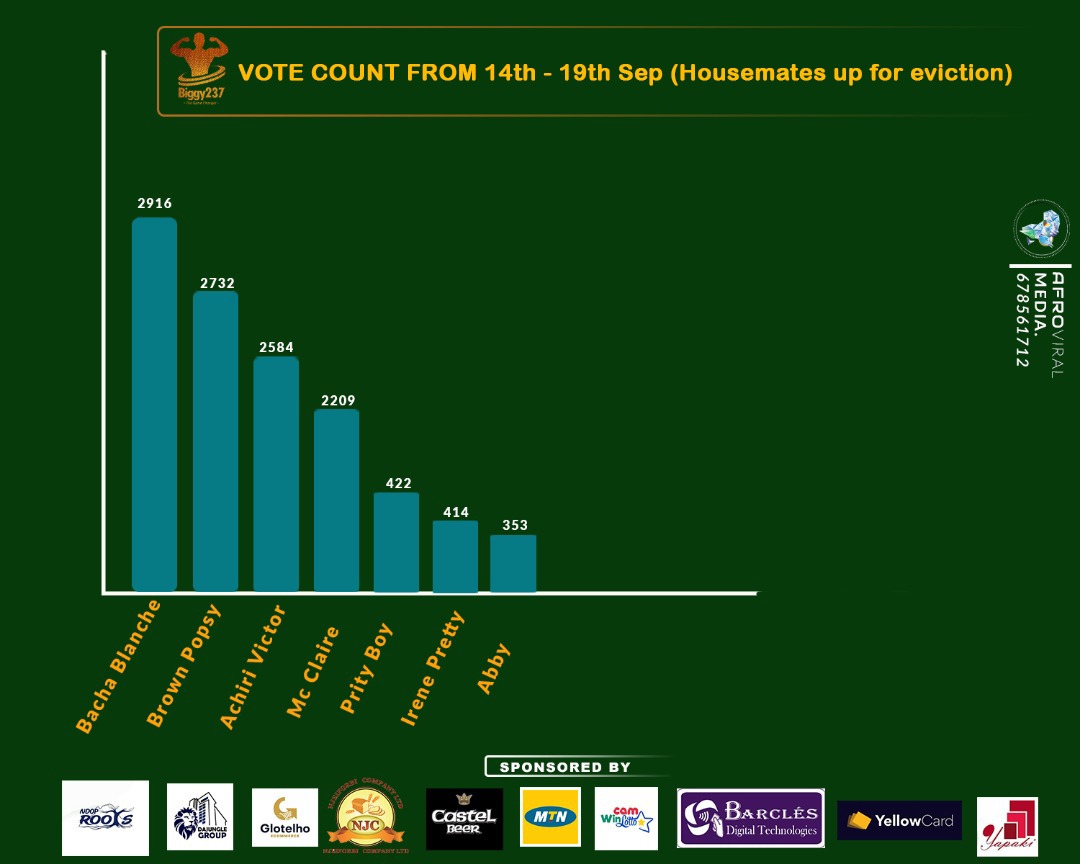 Irene Pretty is 29 and hails from the South West region. She joined Biggy 237 to showcase her talents, exchange and learn new things. Prity Boy on the other hand is a 25-year-old entertainer who joined the reality show in order to use the platform as a stepping stone to achieving his goals in life. Hopefully, the two would have achieved their objectives after staying in the Biggy 237 mansion for 7 weeks.