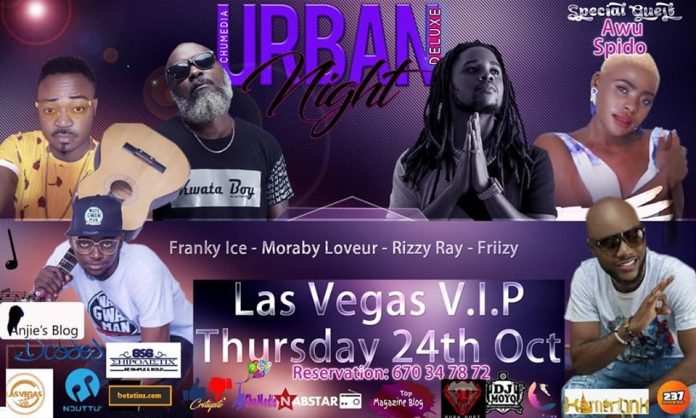 Cameroon music before now,had platforms where people could actually come together and enjoy its arts. Time went on,the population eager to actively engage in Cameroon's showbiz increased alarmingly making the already existing platforms not enough to satisfy the needs of the active music fans.
Then came the idea of Urban Night. As earlier on mentioned,the active population ready to consume our local music increased,while the platforms few to fully satisfy. So, from the onset, Urban Night was built for that purpose and for a very long time served its course.
Like any other structure or platform, many reasons let to the bringing down of the idea Urban Night to the creation of the new platform now known as Urban Night Deluxe,which still maintains the main idea of uniting Cameroonians under a single canopi with the aim of promoting its culture and exporting it to the entire world.
On Thursday, 24 October,at Las Vegas V.I.P, shall see the launching of the newly put in place platform to celebrate our arts. Performances are set to come from many different artistes, the likes of : Awu, Spido, Moraby Loveur, Friizy, Franky Ice, Rizzy Ray, etc.
On this note,we plead on the entire population,to massively join the movement and make it a successful one,as we are here now,never to leave the scene again for whatever reasons.