The announcement of the coalition between Presidential Candidates Maurice Kamto  (MRC) and Akere Muna (FPD) was very well received by supporters of both sides. The hope of a probable Win. 
But some hours ago, a press release signed by the Director General of Elections (ELECAM), Dr. Essousse Erik comes to wear a quo to this coalition. According to the DG's press release, as things stand, "it is not possible to withdraw the ballot papers of a candidate already printed and sent to the polling stations."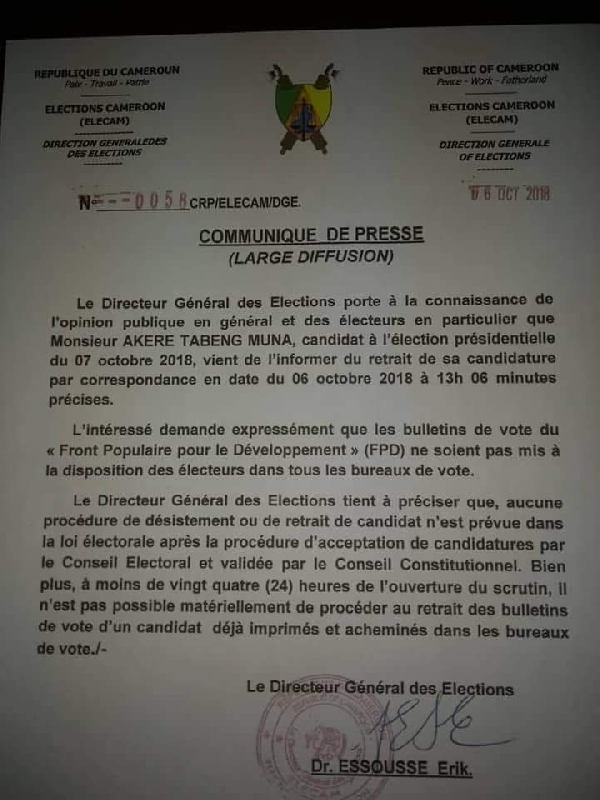 However, Mr. Akere Muna in a correspondence sent to him, expressly requested that the ballots of the Popular Front for Development (FPD) are not made available to voters in all polling stations. 
Something that will not be possible if we stick to the mail. 
According to observers of the current situation, if Akere Muna's ballots are available in the polls, it is highly likely that some voters will vote for Akere Muna despite his withdrawal in favor of Maurice Kamto. It will, therefore, be fewer votes for the MRC candidate.