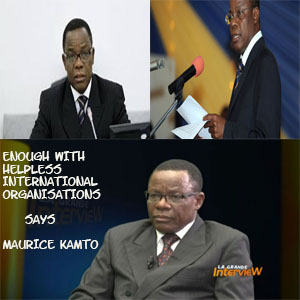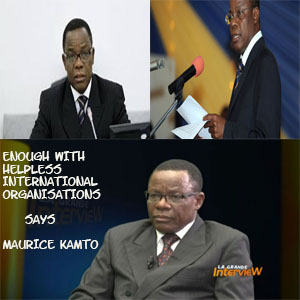 To begin with for those who don't yet know him Maurice Kamto is a Cameroonian politician, Born: February 14, 1954 (age 63 years) in Bafoussam, Cameroon.
He was a member of the International Law Commission of the United Nations from 1999 to 2016.
He is actually the President and founder of the popular Cameroonian political party C.R.M meaningCameroon Renaissance Movement in English and M.R.C in french meaning Mouvement pour la Renaissance du Cameroon.His political party is fast becoming a big rival to the winning C.P.D.M party and  S.D.F with all his recent fights for a more transparent democracy in Cameroon.
Angry Professor Maurice Kamto in support of the anglophone crisis in Cameroon in a recent press conference condemns all international organisations including the United Nations for sitting quite during these 3 months internet black out and genocide taking place in the anglophone zone to be more precise Southern Cameroon.
He again expressed his disappointment with all international organisations who know the true history of the Southern Cameroon crisis as demanding federalism from La Republique which they agreed on half a decade ago and are out to peacefully ask for it without any blood shed.He again says he will not sit quite until La Republique and International organisations look into this anglophone crisis.
He further went on complaining transparency in the Cameroon elections body ELECAM must be established because all past elections in Cameroon have been fraudulent and will continue being fraudulent if the situation is not looked into by the so-called International Organisations and the United Nations in Particular.
He lastly voiced out that a silent plan is going on to arrest him as planning and encouraging terrorism in Cameroon and that he is prepared to face any committee to confront him in the name of arresting him as planning terrorism in Cameroon.
Lets all wait and follow the rest of the movie through Critiqsite.We will keep you updated.