#EndAnglophoneCrisis is currently the number 1 trending hashtag on Twitter in Cameroon with over 42K tweets as of Thursday afternoon. Cameroonians and Celebrities from Cameroon are trending the hashtag in an effort to call for an end to the current sociopolitical crisis that has been rocking the North West and southwest regions of the country for 4 years.
But how did this hashtag surfaced on the net all of a sudden and why are many Cameroonians tweeting and retweeting it continuously? Well, they seem to have drawn inspiration from neighboring Nigeria where Nigerians and Nigerian celebrities have been using the #ENDSARS and #EndPoliceBrutalityInNigeriaNOW to call for an end to police brutality and of course fix Nigeria.
Back in Cameroon, it appears most Cameroonian celebrities are taking lessons from their counterparts in Nigeria given that Nigerian celebrities have been championing #ENDSARS Protests in Nigeria and have also taken the fight to all social media platforms. Check social media handles of most Cameroonian celebrities, From, Ben Decca, MicMonsta, Daphne, Salatiel, Okawa Shaznay, Mimie to Fhish, Blanche Bailly, Magasco and others, they are all speaking the same language; #EndAnglophoneCrisis, #StopTheKilling.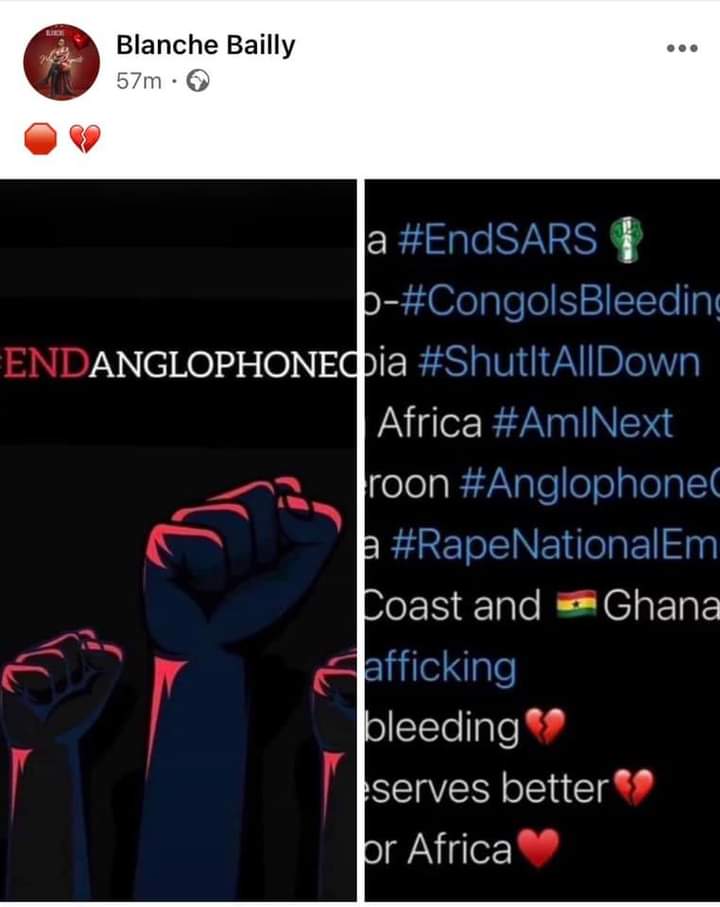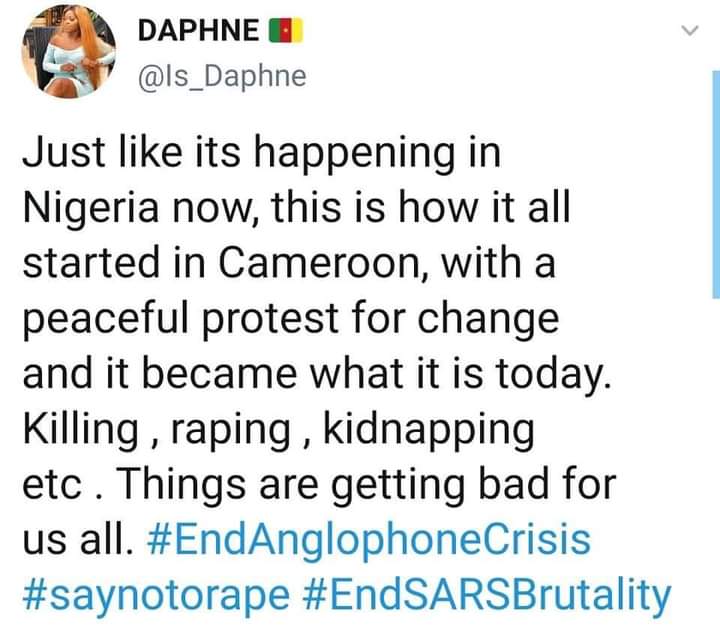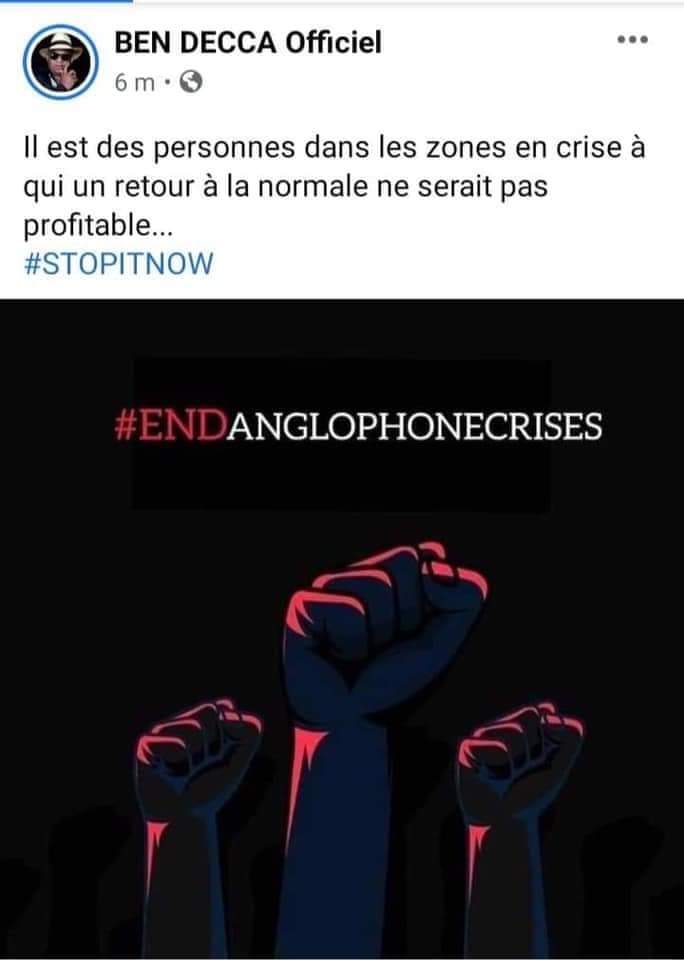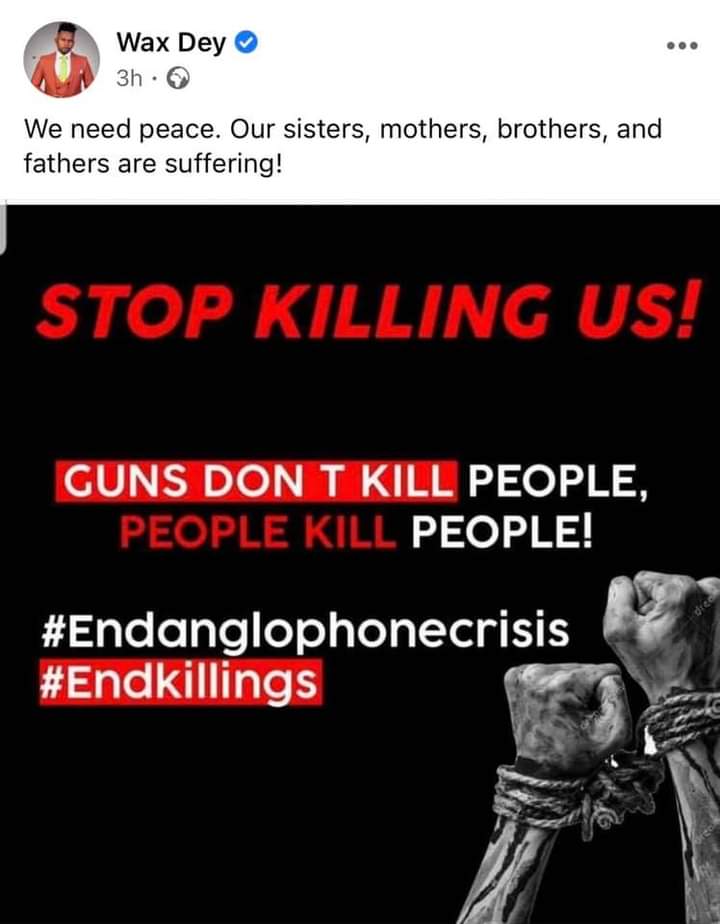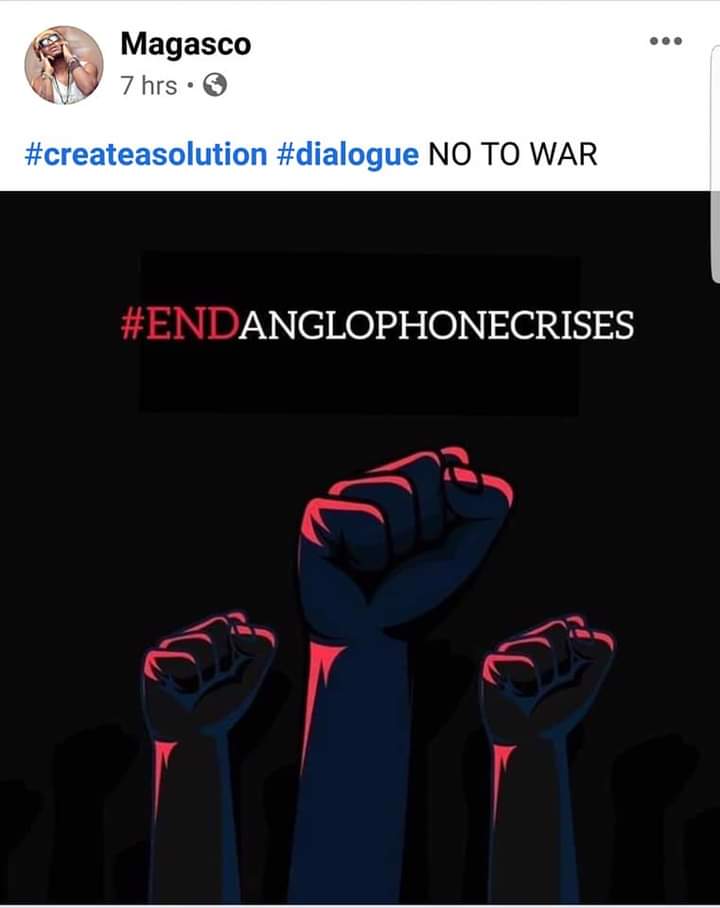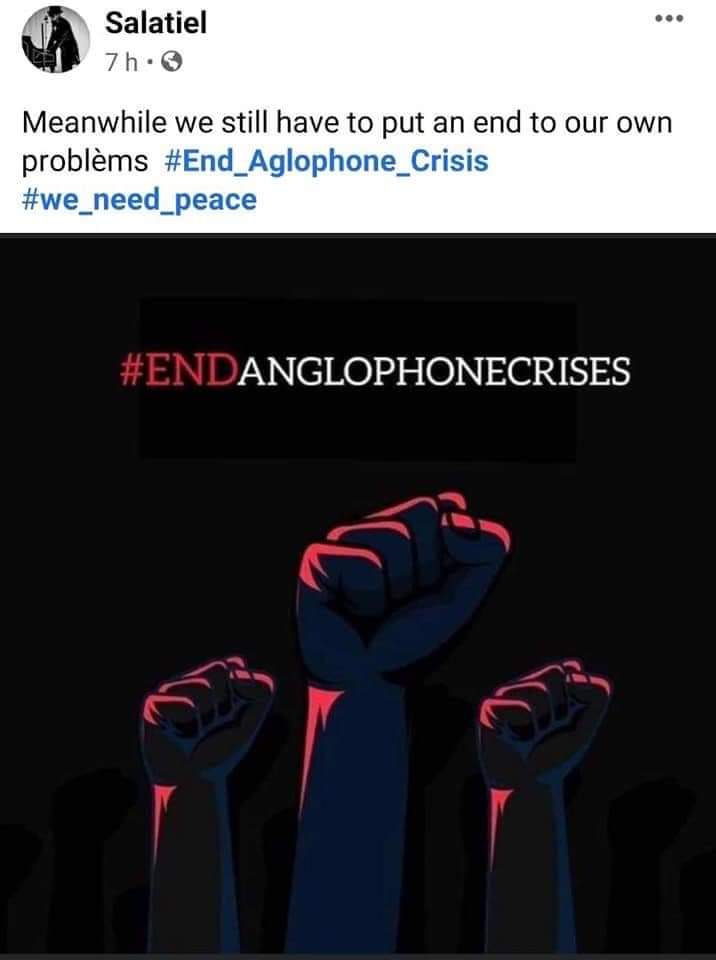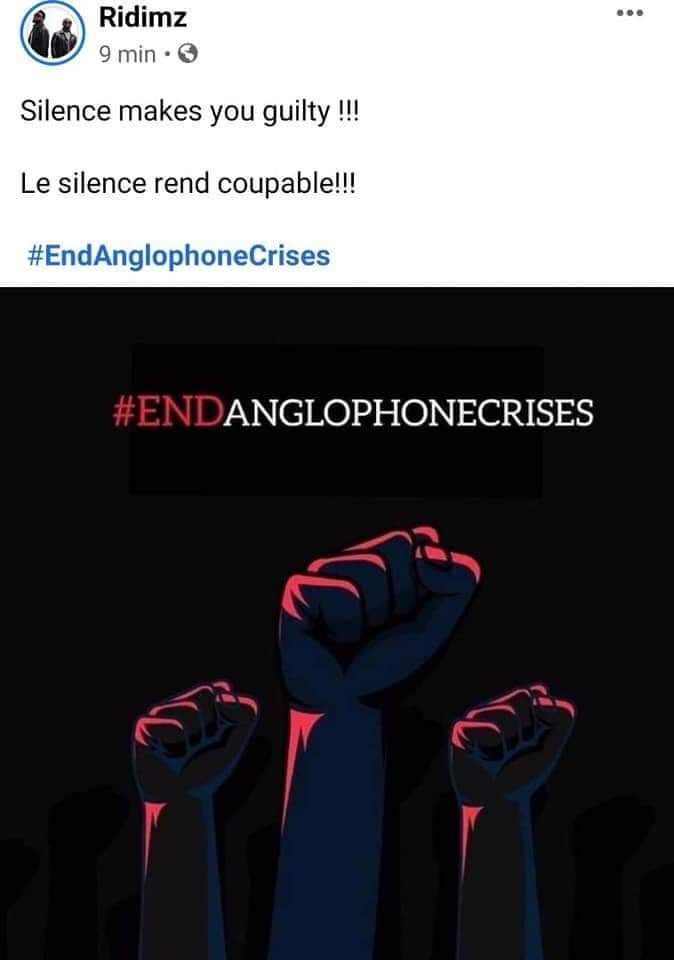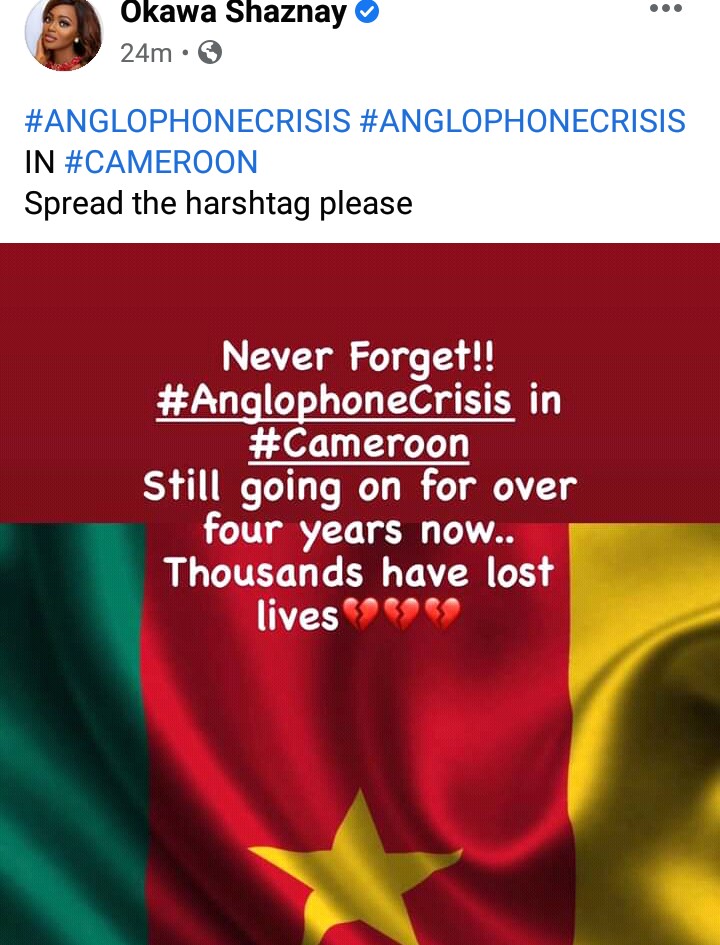 Other 237 celebrities, the likes of Askia have however questioned why now when the crisis has been on for four years? On the defensive of celebrities championing an end to the anglophone crisis, Cameroonian Singer and music producer Salatiel says the call for an end to the anglophone crisis and the restoration of peace to the two regions did not start now; they have been doing that for years in their songs (We Need Peace), tweets and other social media posts.
Well, Salatiel may be right but never have Cameroonian celebrities spoken in one voice as they are doing now. It appears Cameroonian celebrities have been inspired by the drive and fighting spirit Nigerian celebrities have demonstrated in the last few days to make their country better. If that is the case, it's worth applauding, after all, it's never wrong to emulate the right thing.